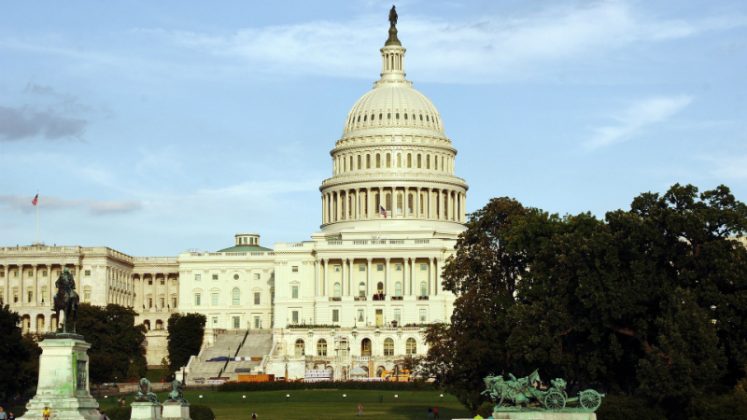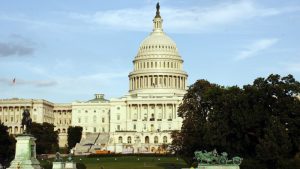 Workday has begun the process for FedRAMP authorisations. Its Workday Government Cloud product is now listed on the FedRAMP marketplace as FedRAMP ready. Workday has started what is sometimes a long process with an Impact level of Moderate for several of its applications. Federal agencies will have the option to purchase enterprise cloud applications such as Workday Human Capital Management, Workday Financial Management, Workday Payroll, and Workday Prism Analytics. The FedRamp entry also includes Workday Student and several other Workday modules.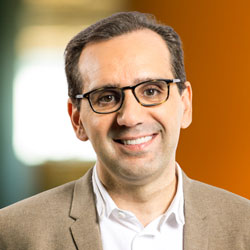 Chano Fernandez, co-CEO, Workday, commented, "At Workday, we have a long-standing reputation of helping public and private sector organizations make informed HR, finance, and planning decisions so our entry into the federal market is a natural progression in our growth strategy.
"The federal sector is facing unprecedented levels of change and complexity, ranging from increasing scrutiny on expenditures to managing its evolving workforce in a post-pandemic world. Our goal is to bring federal agencies the support and insights they need, so they can focus on what matters most — making informed decisions as organizations evolve and supporting their employees in a changing world."
This is an important step for Workday. It will give federal agencies even more choice once the solution is authorized. Workday has engaged with Coalfire Systems Inc as its independent assessor. Coalfire completed the assessment of Oracle Fusion applications taking 13 months to do so. Workday has currently no set timescale on the FedRAMP marketplace. It estimates that it will complete the process in Spring 2022
What does it mean for federal agencies?
Federal Agencies can now consider Workday solutions as an option once the authorization process is complete. The federal market is huge and a sector that Oracle has historically dominated. However, with Workday's success in the private sector, federal agencies may want more choice. According to the Office of Personnel Management (OPM), the federal government employs an estimated 2.1 million civilian workers. It is a huge market.
Workday believes its solutions offer several benefits:
Address Critical Workforce Needs: The federal sector faces highly complex issues, ranging from a lack of new workers to replace a retiring workforce to an urgent need to address diversity in the workplace. With Workday Government Cloud, federal agencies can access real-time data to gain insight into their workforce to tackle these issues effectively.
Better Manage Finances: During this period of rapid change, federal agencies must rethink their complex hierarchies and better manage their resources. Workday Government Cloud can help them make informed budgetary decisions by tracking key financial performance indicators while adhering to compliance rules in real-time.
Keep Pace with Regulation: Workday Government Cloud provides federal agencies with the tools they need to navigate a rapidly changing regulatory environment so they can make quick decisions as the landscape shifts.
Is the ecosystem is ready?
Importantly Workday already has partners that are already FedRAMP authorized. Accenture has several authorised products, including the Accenture Federal Cloud ERP, though this seems to apply only to Oracle applications currently. The fact is it already works with Federal Agencies across several products with FedRAMP authorization. Adding Workday should be a relatively simple step.
John Goodman, CEO, Accenture Federal Services, commented, "Now more than ever, federal agency leaders are seeking new ways to empower their people so they can be agile, resilient, and capable of scaling and adapting quickly. As one of Workday's largest services providers, we continue to invest and innovate together to help clients make rapid and lasting change a reality and to deliver real value for the federal workforce."
Other partners such as IBM and Deloitte are also listed on FedRAMP. Will other Workday partners get involved? Another already authorized partner is Salesforce. Workday has several joint customers with Salesforce. Will they market jointly against Oracle in this lucrative though sometimes tough sector?
The US federal market is one of the largest and most complex enterprises globally. It will now benefit from Workday's established success and industry-leading best practices in a range of markets, including healthcare, financial services, education, hospitality, and retail, to name a few.
Enterprise Times: What does this mean
Workday will not only have to compete with Oracle. Microsoft, Infor, and several other competitors already have authorized products on the marketplace. Workday will need to spend some time building relationships within different agencies. It now has several months to do that either organically or by poaching staff from other vendors. The federal marketplace is large and complex and includes healthcare, financial services, education, hospitality, and retail. Where will Workday focus?
The timing may be a little late, but Workday will aim to hit the ground running by the Spring. Many federal organisations still need to transform their organisations digitally. Workday will now offer them that opportunity.
Adelaide O'Brien, research director, IDC Government Digital Transformation Strategies, commented, "It's imperative for federal organizations to have the financial management solutions to become more efficient and transparent in fiscal management, and HR solutions that support agencies in quickly and easily recruiting, hiring, training, and retaining professionals with the breadth and depth of competencies required for a 21st-century workforce. Cloud solutions are the primary catalyst for such transformation, and enable agencies to become digitally resilient."
Will Workday adjust its forecasts in its next results announcements? The potential impact of a new market may impact its future revenues.