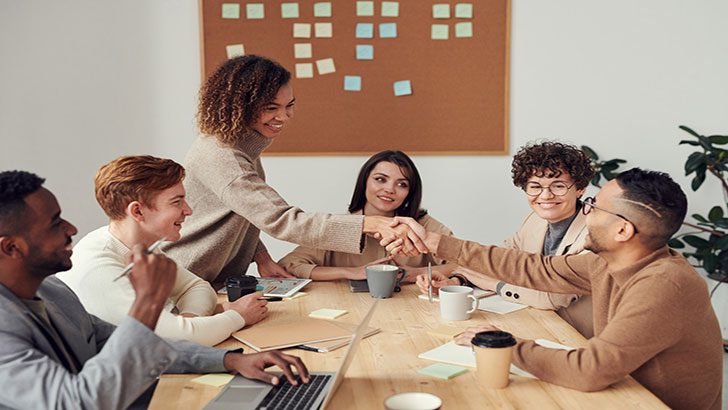 In the UK, eCommerce sales rose 36% year-on-year in 2020, the fastest growth seen since 2007 (IMRG). The US saw 10 years' worth of growth in eCommerce penetration in the first three months of 2020.
The pandemic has accelerated eCommerce sales at a pace no one was expecting. eCommerce has become a much bigger part of the revenue mix. As a result, many organisations had to adapt to significant and very rapid change. For example, a recent Econsultancy study in the pharma and healthcare sector indicated that 82% of respondents said digital is 'quickly accelerating as a sales channel'. Furthermore, 90% said they have 'had to accelerate digital transformation plans'.
Accelerate eCommerce or risk obsolescence
In the context of this unprecedented digital acceleration, some businesses no longer just looked like they were lagging. Now they risked becoming obsolete and no longer future-fit unless significant changes were made. eCommerce and digital are now the key drivers of growth (and share price) across many sectors. The Global Online Retail Index Fund ETF has grown 180% since January 2020, while the S&P has grown 25%.
Acquiring relevant skills, cross-functional agility and obsessing about customer experience (CX) are the keys to success. CX leaders are three times more likely to have 'significantly outpaced' their sectors than their mainstream peers. This is because of their strategic commitment to CX and investments made over the past five years (Econsultancy).
Great customer experience is an expression of organisational mindset. Speaking at the Festival of Marketing, Siobhan Fitzpatrick, Chief Digital & Marketing Officer at Virgin Atlantic, articulated the 'double-helix' of employee and customer experience. Fitzpatrick described it as 'creating the same principles that we would take for defining and understanding the lifts and drags on an external customer experience but for an employee experience'. Fitzpatrick went on to describe how the pandemic had resulted in an acceleration of the 'digital-first mindset'. This meant developing a better understanding of how the company could be more agile and responsive, work more cross-functionally, to comprehend and respond to changing customer requirements.
eCommerce has its own talent war
But how do organisations adapt and change at pace? The battle for digital talent is fierce, nowhere more so than in eCommerce. Expertise is hard to find, difficult to keep and expensive (turnover in eCommerce is three to four times higher than in digital marketing among our clients). Upskilling is the fastest, cheapest, and most effective way to add and enhance eCommerce and related digital capabilities – to retain them and at the same time transform an organisation.
There has been a tendency for eCommerce departments to be siloed and this can no longer be the case; a much more holistic approach is required. To effectively introduce or accelerate eCommerce, education is needed at all levels of the organisation to ensure that organisational eCommerce capability is improved, rather than stranded in pockets of excellence.
Commercial leaders need to be skilled at how to lead an eCommerce business.
Knowing the questions to ask.
Knowing what good looks like.
Making the case for investment.
All employees need the foundations.
How eCommerce works.
Key principles.
Understanding eCommerce platforms, apps and eco-system.
A Common Language.
eCommerce specialists need latest innovations, learnings from other markets and categories in a rapidly evolving world.
Upskilling across the organisation is critical
Understanding the skill levels of various teams within a business is an important first step. Econsultancy has developed an assessment and benchmarking tool (based on the Econsultancy Skills Taxonomy). This allows organisations to understand skill levels of respective teams internally and to benchmark these levels. Armed with this data, organisations can quickly design programmes to target priority areas of need.
For example, as well as knowing how to operationally manage and optimise existing digital channels, eCommerce professionals need to think strategically so that they can analyse and evaluate the potential of emerging channels. They need to ask if new eCommerce channels represent touchpoints where their brand needs to be present and ready to transact? Or could new channels represent opportunities to address new market segments? For example, the proliferation of eCommerce marketplaces means that brands need to be aware of peer-to-peer commerce. Is this something that they should observe? Or should they examine ways to participate?
Econsultancy has developed the 9P's of eCommerce model (Econsultancy, eCommerce Best Practice Report). The 9Ps is a framework that encompasses all the individual domains that most eCommerce businesses have and distils the complexity. While they do not operate in isolation, they can be viewed as discrete activities, with their own level of expertise and best practice. The model is designed to help organisations understand and define the key areas of focus for them and determine the skills needed to succeed.
How to win in eCommerce
Our experience tells us that the winners are addressing eCommerce upskilling in three critical ways:
Those addressing specific technical skills with a blended approach to learning. Some companies are too focused on either on-demand 'answers now' resources or structured learning. It needs to be a combination which is delivered both digitally and face-to-face.
Skills need to be developed in parallel with mindset. Organisations should seek to cultivate the right mindset to create and reinforce the right organisational culture. Organisations have to ensure teams have the knowledge, skills, and tools to do the best job in a constantly evolving environment. In this sense, both the health of an organisation and its success depends upon the mindsets of its individuals.
Learning needs to extend beyond the core eCommerce team. Multichannel is exactly that – and if sales, procurement, finance, marketing, etc. aren't working together with a shared understanding of eCommerce, its impact and growth are capped.
eCommerce and digital marketing are constantly evolving along with customer expectations. For organisations to thrive in the long term, a culture and mindset based on continuous learning and performance improvement is essential.
---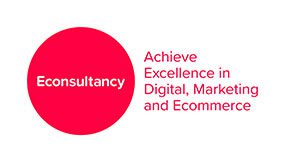 At Econsultancy, we diagnose and define excellence in digital, marketing and eCommerce through thought leadership, and we use a blend of live and on-demand learning along with our expertise to help organisations make it happen.
We are true thought leaders in digital, marketing and eCommerce. With our diverse network of practicing experts, we are uniquely positioned to share knowledge that is built on real life experience, not just the theory, so we deliver real value to marketing centric businesses. What's more, we never rest – we're constantly developing new content to support the diverse and changing needs of our customers.