Seismic, a leader in sales enablement solutions, has raised $170 in a Series G funding round. The funding round was led by Permira and included other existing investors JMI Equity, Lightspeed Venture Partners, Jackson Square Ventures, and Ameriprise. It also included funds and accounts advised by T. Rowe Price Associates, Inc. Its valuation also grew from $1.7 billion when it raised $92 million in September 2020 to $3 billion. Seismic will use the funding to expand the platform through acquisitions and R&D. The funding will also help grow its global footprint.
It has wasted no time in spending the money. It has announced the acquisition of its partner,  Lessonly, the training, coaching, and enablement solution. Seismic did not disclose terms, but it is likely to have taken up a sizable chunk of the investment, with estimates valuing the company at $50-100 million after its $15 million Series C funding round in 2020.
The price may be at the upper end of that. Lessonly has recently acquired Obie, which will rebrand Lessonly Knowledge, only a few weeks ago. Lessonly will provide Seismic users with learning programs alongside sales enablement.
The combined solution will deliver a richer experience to clients. Not only will it enhance the sales enablement process, but it can now improve how teams sell. The acquisition and combined software will help Seismic users increase productivity, beat and exceed quota and strengthen long term customer relationships.
Lessonly compliments and strengthens Seismic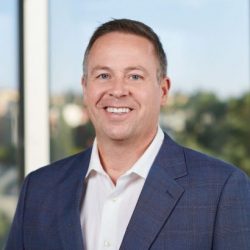 Lessonly was named Seismic partner of the year in April 2021 during its Seismic Digital Shift conference. The relationship flourished to the point that Seismic felt the two companies would be better together.
Doug Winter, co-founder and CEO, Seismic, commented, "Over the past few years, Lessonly has become a close strategic partner, and we have forged strong ties across our teams, complementary capabilities, and joint customers.
"Together, we are a stronger and smarter sales enablement platform — the only one that gives sales leaders the confidence they'll hit their numbers and ensures all sellers are able to engage with customers in the most effective way possible throughout their buyers' journeys."
What difference does Seismic and Lessonly make?
Lessonly provides simple but meaningful training, enablement and coaching software. The more than 1,200 customers include Scholastic, Dun&Bradstreet, McAfee, SalesLoft and US Cellular brands. Lessonly was founded less than a decade ago, in 2021. More than four million users now use it.
Max Yoder, CEO, Lessonly, and author of Do Better Work, added, "We are delighted to join Seismic. During the past decade at Lessonly, we have focused on building a training, coaching, and enablement solution that brings out the very best in people and helps them deliver inspired work. In partnership with Seismic, we look forward to transforming the entire enablement industry. Our respective teams and customers are going to see big gains as a result of this deal, as will the city of Indianapolis."
Joint customers have seen huge benefits already from combining the solutions. Megan Friedrich, Director of Sales Readiness, Deluxe, commented, "After using the Lessonly integration in Seismic, 99.5% of our sellers reported feeling more prepared to sell in a virtual environment. We've taken hours of training content and delivered it to sellers through powerful, bite-sized lessons woven directly into our Seismic toolkit pages, readying our sellers with everything they need in one central location.
"By hosting our training content in Seismic, sales leadership also has access to an extra layer of insights to measure the effectiveness of customer engagements. We can't wait to see how this deal will expand and enhance our seller readiness and, ultimately, our customer experience."
Enterprise Times: What does this mean.
Seismic focused on the acquisition within its press release, but the funding round is equally as significant. With a valuation of $3 billion will it now head towards an IPO?
The acquisition of Lessonly should help it accelerate growth even faster. The acquisition is a major tech add-in, it will also provide cross-sell opportunities to Seismic ver the next few months.
Peter Ostrow, VP/Research Director with SiriusDecisions, commented: "The ultimate goal of delivering effective sales enablement through competence, confidence, and content is within closer reach when organizations effectively leverage the full functionality of both content and readiness technology within a single environment.
"Best-of-breed enablement leaders recognize the natural tension between the desire for continuous learning, and the challenge of delivering it amid the endless noise of internal communications.  So, when they're able to distill readiness exercises into accessible and well-timed deliverables, the chances of 'sticky' learning, better coaching, and insights-driven productivity gains are improved."
Seismic and Lessonly are already leaders in several G2 Grid Reports. They will now combine to make an even bigger impression. Who will Seismic acquire next, and how quickly can it take full advantage of this acquisition.