Conga is to strengthen its Contract Lifecycle Management functionality after it announced the acquisition of Contract Wrangler. Founded in 2016, Contract Wrangler extracts commercial terms from contracts, creating a centralised repository that users can search and surface insights to help improve cash flow and revenue. Its solution has already analysed more than 1.8 million contracts and is used by companies like Royal Bank of Canada (RBC), Thoughtworks, and ZScaler.
Tanner Kirkpatrick, Project Manager at RBC, commented, "We have been working with Contract Wrangler for more than a year and found it to be invaluable because it automatically reminds us of key relationship deadlines and empowers more productive collaboration across multiple teams and departments."
Conga intends to rename Contract Wrangler to Conga Contract Intelligence. It will be sold as a stand-alone product. That decision will please existing customers. It can also add immediate value to the existing Conga CLM solutions for Conga customers. Other Conga CLM solutions include Conga CLM, Conga Contracts and Conga Approvals.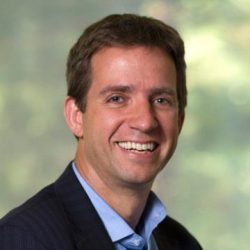 Conga CEO and Culture Leader Noel Goggin commented, "With our acquisition of Contract Wrangler, we're extending our leadership in helping companies manage their revenue contracts. Together, we'll empower companies to manage risk, compliance and obligations, while maximizing their revenue potential."
How much and who gains
Conga did not reveal the terms of the deal. However, it will provide an exit for DC Investment Partners, who may have invested in the company when it sought to raise $11.5 million in 2018. Neither Contract Wrangler, nor DC Investments seem to have made an announcement about the funding. According to Traxn, the company raised $11.5 million in November 2019 and it lists several investors. The company may also have raised 4.8 million in 2018 according to an SEC filing.
Stronger together?
This acquisition sees Conga add a leader in applying AI and ML to the challenge of understanding contracts. The acquisition parallels the DocuSign acquisition of Seal Software as it looked to bolster its earlier SpringCM acquisition. This acquisition fills a gap within the Conga portfolio. It gives them a better understanding of the contracts ingested and enables them to extract insights from contracts.
Contract Wrangler CEO John Gengarella commented, "Contract Wrangler's ability to help companies gain actionable insights from all their contracts is unparalleled and a perfect complement to the Conga commercial and revenue operations solutions. With Conga's global go-to-market and services capabilities, we'll have an incredible opportunity to accelerate our growth as part of a market leader."
Contract Wrangler has grown strongly over the last five years. With access to the Conga customer base and sales teams across the world, there is additional room for rapid expansion. Contract Wrangler leverages AI and ML to extract and organise contract clauses. It also includes an attorney-in-the-loop to analyse and improve on the AI constantly.
That human element has helped deliver the accuracy on legal issues that organisations need. Once integrated with the Conga solutions, not only can firms act on critical dates, terms and clauses to capture opportunities, meet obligations, control spend and mitigate risks, it will automate them.
Conga Chief Product Officer Grant Peterson commented, "We are delighted to bring customers a fully integrated, native, AI-based contract ingestion capability. Giving customers the option to quickly and accurately ingest their contract legacy will fuel renewals, facilitate search, enable risk analysis and expand the value of our contract lifecycle management product family."
Enterprise Times: What does this mean
For Conga, this acquisition will help narrow the functionality gap of its contract management solution to DocuSign, Icertis and Agiloft. Conga was placed behind these three on completeness of vision in the most recent Gartner Magic Quadrant for CLM. Though Conga was still in the leader quadrant. More importantly, it also strengthens its quote to cash lifecycle solutions.
What will be interesting is to see how the integration to its other solutions develops. Can it also leverage the AI expertise in some of its other Revenue Operations products? For Contact Wrangler customers, Conga's statement that it will continue to sell the solution stand-alone is good news.
However, will it continue to invest in developing the product? Or will its focus change to integration with the wider Conga solutions? Neither question was answered in the press release.