NetSuite has finally launched SuitePeople in the UK. The soft launch comes after it was demonstrated as early as 2018 by NetSuite at an event in London. Enterprise Times spoke to early adopter customer Capital Generation Partners (CapGen). It also quizzed James Chisham, Senior Director, International Product, Oracle NetSuite.
SuitePeople was originally launched at SuiteWorld in 2017, and it went into beta in the UK in 2018, according to Craig Sullivan, Group Vice President, Product Management at NetSuite.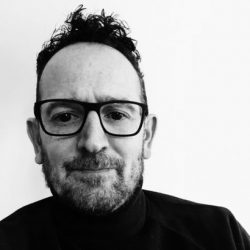 Enterprise Times asked Chisham why the launch took so long?
"It has been a methodical and carefully considered process. We wanted to learn from our initial rollout in the US market and make sure we used that experience to inform how we expanded and refined the SuitePeople HR and Performance Management offerings there before fully launching for our UK customers.
"We have also had the opportunity to work with local customers on a pilot programme, and based on their feedback we are confident that we have an offering that helps allow our UK customers to gain better control over their HR processes and management of their people, as a natural extension of how they already use NetSuite."
Is it ready for the UK?
Certainly, CapGen is happy with the product, and importantly, it is one they are still growing into. ET asked Chisham what localisations are in place.
"Our emphasis has been on making localisations to help HR professionals monitor the information typically required for reporting in the UK, in the spirit of our 'Be Local' international product vision. This includes localised employee forms for UK-based employees, and additional fields including ethnic origin, community background, method of monitoring and determination date.
"SuitePeople users can also run localised reports, including UK Pay Equity Report and UK Workforce Employee Report. We also made improvements to our roles and permissions capabilities. They now more effectively help support segregation of duty needs for customers operating across different locales. We've used the SuitePeople UK pilot programme as a consultative process. That means we have taken on feedback from customers across different industries to help the solution towards meeting the needs of UK-based organisations."
Who is CapGen?
CapGen is a private investment firm based in Mayfair providing portfolio management to families, trusts and endowments. It actively grows them by leveraging its direct investment and real estate specialities. The company first deployed NetSuite in 2018 with accounting and fixed assets replacing a Sage solution.
It deployed SuitePeople in mid-2020 and now supports around 46 employees. With lockdown, the move to a cloud solution became more urgent as historically, the HR team had operated manually with spreadsheets and Outlook. Enterprise Times spoke to Sharon Chambers, Partner, Finance & Accounting, CapGen and Larissa Smith, HR Officer.
Chambers revealed how SuitePeople helped the finance function saying, "From a finance point of view, it's been the collaboration between the finance and the SuitePeople HR side regarding running reports for salaries, bonuses, and both departments collaborating. Before we were using NetSuite, salaries, bonuses and staff benefits were done manually. Now, these two interact really well."
A long ladder of HR Benefits
What about the benefits to HR?
Chambers added, "There are many. The key one is the onboarding and offboarding process. We had these in place before the implementation, but they were managed manually. We now have an automated process where we can follow the various steps needed to onboard an employee. It means that more than one person can manage the process, and all the information is stored efficiently in one place.
"Another is our appraisal process. When we implemented NetSuite, we underestimated how valuable the system would be to us. Every time we came up with a new idea, it delivered. For example, our appraisal process was very manual. Again, we moved from a step by step process to a completely automated and paperless one that is quicker for employees, line managers and the HR department. This has saved a significant amount of time for employees and the HR team."
Chambers estimates that the company will save a month every year by automating the appraisal process alone. There are benefits to CSR as well. Chambers added, "The system has helped us with our contribution to the environment. We've cut down on printing a lot and this is particularly important for us because we're a supporter of TCFD. We are always looking for ways to cut down our carbon footprint.
"We can send everything by email. That's key for us as a business."
The CapGen approach is one of iteratively improving their use of SuitePeople. Chambers sees improvements weekly, and major changes are in the pipeline.
Lessons from implementation
CapGen chose not to put additional resources into the project. They, therefore, needed to rely on existing resources to carry out both their day jobs and support the NetSuite Professional Services team that helped them. Did Chambers have any tips for implementing SuitePeople with those restrictions?
"Key for me personally was the SuitePeople implementation team. What was very valuable to me was that they listened. They learned about our business, what we needed for future growth and how SuitePeople could help us. So I would say, work in collaboration with the implementation team because they play a major role in the success of it running smoothly."
Smith added, "Get all the information that needs to be populated in spreadsheets ready before the project begins. If you have clean datasets, then the SuitePeople team can get the project going quickly and efficiently."
What does this mean for CapGen?
Oracle NetSuite has delivered several benefits for CapGen. The financial solution is at the heart of its business. The addition of SuitePeople, especially during the pandemic, has helped the HR Team automate several processes. The HR team is currently small, and CapGen has barely scratched the surface of the functionally rich solution integrated into NetSuite ERP.
In summary, not only has SuitePeople delivered on its promise to improve HR it has also significantly reduced the amount of paper used by the HR team within CapGen. Those savings in time, cost and carbon footprint will continue to accrue as CapGen improves processes. Cloud software like NetSuite continuously improves, and CapGen has the right mindset to take advantage of this.
Expanding SuitePeople
One of the strengths of the wider NetSuite platform is the vast number of SuiteApp partner solutions available. For US customers, there are currently three listed: Adi Insights, EverythingBenefits and GiveRight Volunteering. None of these is available for UK customers, though. What is the approach for SuiteApps in the UK?
Chisham replied, "We have been focused on making SuitePeople HR and SuitePeople Performance Management available to our customers in the UK. Our next step is to help customers integrate SuiteApp partner payroll capabilities."
The UK first but what about the rest of Europe?
"We are constantly evaluating market needs and reviewing demand. We have plans for a targeted rollout to bring SuitePeople to select markets in EMEA. As part of our various pilot programmes, we have customers today who are managing their HR needs across several countries from their US and UK HQs."
Is this important for NetSuite customers?
While the strength of NetSuite lies in its powerful finance solution, the addition of an integrated HCM application should not be underestimated. Importantly, SuitePeople is integrated throughout the NetSuite application, and CapGen is only scratching the surface of what is possible. That is not an inditement of them or SuitePeople but more around the size of the organisation. As CapGen grows, it will find the more powerful features of SuitePeople useful.
Enterprise Times asked Chisham what SuitePeople is likely to replace at customers. He replied, "We've seen a mix of 'competition'. In some cases, organisations are looking to migrate away from manual, Excel-based HR management, while others are using standalone HR solutions that are disconnected from the finance data and operational processes that exist elsewhere in the business.
"The consistent theme is that UK organisations want an HR solution that is intrinsically entwined with their business management solution, so that data, people and processes are integrated. This is where the power of 'the Suite' – and with SuitePeople as an extension of it – could be so beneficial for our customers.
"We see SuitePeople as an excellent opportunity for existing customers in the UK to help unlock new efficiency and scale opportunities with NetSuite. In the first instance, SuitePeople will help enable customers to say goodbye to multiple sources of disjointed employee stored information (Excel, etc.) to a consolidated, single source of truth repository, which could free up time and automate human resources processes.
"We're also excited about the increased depth of capabilities that new customers and prospects may benefit from to help them manage their diverse organisation and workforce needs."
Enterprise Times: What does this mean
Over the last few years, NetSuite has ensured that it has a product ready for the UK market and has the expertise to deliver it. According to Chisham, the services team has expanded with the addition of HCM expertise. NetSuite is ready to hit the ground running with SuitePeople. It will be interesting to see how quickly it can attract existing customers to sign up and new customers to the solution.
What NetSuite needs to find is an organisation that is larger than CapGen. One that deploys SuitePeople alongside NetSuite Financials and takes full advantage of the capabilities it offers.