American Residential Services will deploy IFS solutions for 5,800 users in 70 branches across 24 states. IFS Applications will replace a mix of legacy applications. It will provide a cloud-based solution that will be easier to support and deliver significant improvements in several areas. Notably ensuring technicians and parts are in the right place and at the right time. It will help increase the moments of services it delivers to its residential and light commercial customers.
This is a significant deal for IFS in the US. ARS is the largest provider of 24/7 residential heating, ventilation, air conditioning (HVAC), and plumbing services in the US. If successful IFS will have a powerful customer advocate for its FSM solutions.
The challenge at American Residential Services
ARS/Rescue Rooter previously relied on a mix of solutions to manage the scheduling and works orders for its services business. This combination of manual processes and applications relied on Microsoft BI to provide its reporting platform, generally after the fact.
IFS will enable the back office teams to provide optimal scheduling for the technicians to increase efficiency and productivity. The back-office teams can take calls and emergency service accommodations, and exception management for the 24/7 operation. Ultimately ARS will measure the success through increased profitability and improved customer satisfaction.
Kevin Worley, Chief Information Officer at ARS/Rescue Rooter, commented: "ARS/Rescue Rooter is a growing company providing 24/7 essential service support for our customers and getting it right the first time is paramount to our success.
"We selected IFS because they engaged with us from the beginning to really understand our current challenges, but also our long-term business objectives. With their laser focus on service, paired with their proven expertise in the field service management space, IFS was able to provide the completeness of solution and the scalability to deliver.
"The ability to automate the scheduling and dispatch of our in-house technicians will save us time, meaning we can focus on continuing to deliver exceptional customer experiences. With the help of IFS's cloud solution, we can optimize the scheduling process, improving efficiency while reducing additional truck rolls and operating expenses. We are very excited about the partnership with IFS."
Enterprise Times: What does this mean
What isn't clear from this announcement is which IFS modules ARS will deploy. Is it, for example, just some of the Service Management elements such as Planning Scheduling Optimization, Field Service Management and Mobile Field Service? Or will ARS deploy the full-Service Management stack and the Enterprise Resource Planning solution?
There is also no mention of its Remote Assistance technology. It might enable technicians to solve problems without even being present. This could cut down on the carbon footprint of ARS and decrease fix times even further.
If it has selected IFS ERP, it will probably be replacing Oracle JD Edwards. If it hasn't, then IFS will be in a strong position to contest the replacement of that solution. The modular approach of the recently launched IFS Cloud would enable ARS to introduce the IFS ERP seamlessly. However, the migration from JD Edwards should not be underestimated.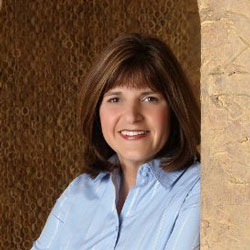 Cindy Jaudon, Regional President for the Americas at IFS, commented: "Our message to ARS/Rescue Rooter was that optimization is embedded within IFS software. IFS is constantly evaluating the schedule with one eye fixed on innovation. This solution truly decreases the need for dispatcher intervention, with reduced travel times and no-shows
"For delivering those crucial moments of service to its customers, IFS will be an essential organizational tool, and we can't wait to see ARS/Rescue Rooter reap the benefits."