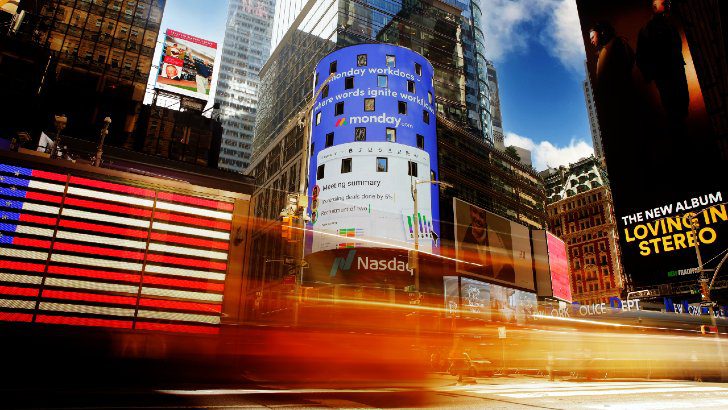 monday.com has introduced workdocs. The new collaboration tool aims to ensure that monday.com becomes the location where employees spend all their time. It is specifically targeted at eliminating the need for applications such as Google Docs or Microsoft Word. Similar in nature to Salesforce Quip, but not as comprehensive, it provides a collaborative means to create documents within an organisation. Integrated to the monday.com task management solution, users can create free-standing workdocs or link them directly to a specific item on a board. A workdoc can contain various content, including text, images, videos, widgets, graphs.
Real-time collaboration engine
The foundation of workdocs is the new real-time engine that monday.com built on top of the monday.com Work OS. It allows hundreds (it claims) of people to work simultaneously on the same document. In a video, monday.com demonstrates workdocs showing:
Users can simultaneously enter text and see what other people have typed even if working at the same time
The undo function only undoes a users own work rather than the latest addition to the document
No matter what other users do within a document, the focus remains on where each user is typing
This is just the first generation of workdocs, and it is already integrated directly to the monday.com platform. This means that a user can connect to anything within their workflows or boards. For example, a user can embed widgets that draw live data from across the platform. Examples include charts, timelines and Gantt charts. In time workdocs will also integrate with external third-party applications as well.
Users can create three types of workdocs:
Shared workdocs: a workdoc visible to other team members
Private workdocs: viewable by themselves or other invited users
Shareable workdocs: creators can add other internal or even external people to the account. External users will only have access to that specific document.
Widgets power workdocs
There are already more than thirty widgets available for use including,
Bookmark: Collect articles, ideas and stories from anywhere
Calendar: Add a calendar to see dates from all your boards
Chart: Pull out information from several boards and gather them all in one chart.
Clock: Show the current time
Gantt: Plan, track and present your projects visually using the Gantt chart.
I was mentioned: Stay on top of updates where you were mentioned
Inbox: Stay on top of the conversation from several boards at once
List View: Overview of sections list and view descriptions
Llama farm: Get motivated as a team to turn all your llamas green
My Week: Stay on top of your team's tasks, all in one place
Numbers: Get a quick view of all number columns
Overview: See the status of all your projects
Schedule Email Notifications,
Table: View your project's data at a glance
The battery: Keep track of the progress of your boards in one place
The board updates: Stay on top of the conversation from several boards in one place
The countdown: Stay on track with countdown
Time Tracking: This allows you to track time for each person across all boards
Timeline: Pull timelines from several boards and gather them all in a single view
Title And Description: Add instructions, notes and summaries
To do: List things you need to do and never drop the call again
Workload: See how your team's work is divided and the upcoming timeline for everyone's tasks in one place.
Widgets also operate in real-time. As tasks are updated within monday.com or even Salesforce (once the integration is complete), the document will immediately update. Widgets are also editable. Thus updating a Gannt Chart within the workdoc will update users viewing it elsewhere on the monday.com OS.
More to come?
Third-party integration will come in the next phase of development. monday.com has plans to introduce integrations with several widely used applications, though exact dates for these are not available yet. Integrations may include Gmail, Outlook, Microsoft Teams, Slack, SurveyMonkey, Hubspot, Shopify, Github, Gitlab, Stripe, and Salesforce.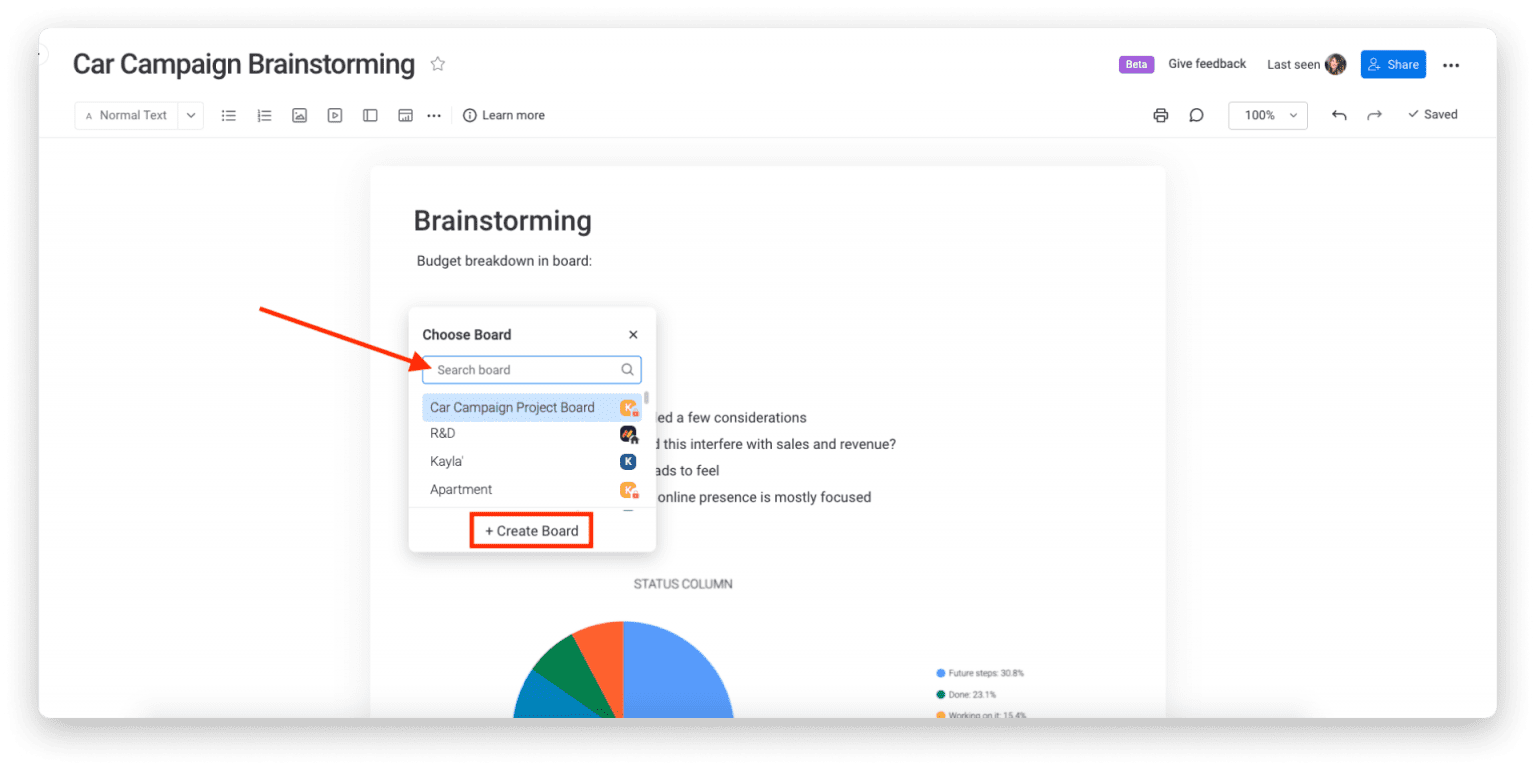 workdocs is available from August 17th on monday.com's Work OS. Enterprise Times asked monday.com about pricing, the response:"workdocs is included for any user and available on all of our plans including free-tier up to two users."
Enterprise Times: What does this mean
The main difference between workdocs and Quip is that monday.com has included workdocs as part of its solution. It is embedded throughout the application as it was already built on top of the platform. monday.com describes it as delivering "unstructured thoughts into actionable, organized workflows in one unified Work OS". Its marketing strapline on the video is "workdocs, where words ignite workflows."
It seems to have delivered, and certainly, for monday.com users, it seems likely that many will change to adopt the solution. So, where does it fall short? While monday.com sings the solutions praises, it does not highlight some of the areas that it misses. For example, there does not appear to be a spreadsheet or a presentation application. Organisations can certainly create living and breathing collaborative documents, but that is all.
Furthermore if not every employee is a monday.com user within an organisation, there is no indication that it will have separate pricing. Permission has to be granted for every single document. There is also no indication if it is possible to export documents in a Word or Google Docs format. The real-time elements integrated into monday.com will be lost. But if a user wishes to send a document externally, it is not clear if this is supported or even just to work offline.