Dental and medical equipment supplier Beeveejay has selected Epicor Prophet 21 as part of a digital transformation program. Headquartered in the UK, Beeveejay distributes a wide range of healthcare products across sub-Saharan Africa. Prophet 21 will help the organisation increase efficiency across its supply chain, improve inventory management, and enable business growth.
Founded in 1995, the company initially distributed dental equipment to Kenya. The family-owned business has grown its market substantially over the last few years, selling a mix of dental, medical, ophthalmic and optometry equipment to more than 25 countries in sub-Saharan Africa. As the company grew, it implemented disparate IT systems and developed manual processes to support its operational processes. The pandemic highlighted the need to update its systems.
Bharti Shah, Commercial and Finance Director of Beeveejay, commented: "As a small, family-owned business, the past year has been a challenge. Due to rapidly changing market dynamics, it was important that we had clear visibility of our supply chain based on accurate, up-to-the-minute data, but it wasn't possible with our legacy IT systems.
"The pandemic made us realise the importance of using a modern ERP solution, designed specifically for a distribution business, that would give us the end-to-end visibility on all inventory, orders and deliveries."
Why Prophet 21
Beeveejay will deploy Prophet 21 as a cloud-based solution. With an internet connection, employees can work on the system from home or even while travelling across Africa. It will replace several legacy solutions. It will deliver another advantage. Prophet 21 will hold all Beeveejay operational data in a single location. This will help optimize inventory management, planning and reporting.
Epicor Prophet 21 will help Beeveejay manage the complex transportation issues associated with working in sub-Saharan Africa. Importantly Epicor will improve compliance and traceability through the supply chain down to serial number level.
Once deployed, the solution will help Beeveejay eliminate the paper-based and Excel systems it currently uses for many tasks. It will remove the duplication of effort required across its operation and, in doing so, reduce error rates that creep in. Beeveejay will also use the Customer Relationship Management (CRM) built into Prophet 21. This will enable it to streamline its quote to cash process, tracking the management of contacts, marketing campaigns, leads, sales orders, shipments, after-sales services etc.
Once deployed, Prophet 21 will also enable the company to scale its business over the coming months. It will optimise processes and lower administration costs. Beeveejay will have the option to reduce pricing to make it more competitive or increase profitability. As part of the implementation, Beeveejay will also deploy DynaChange Rules.
DynaChange Rules enable organisations to extend and customise their solution in a programming language of their choice. Users can create workflows to move data to and from Prophet 21 and layer workflows on top of the existing ones within Prophet 21. Beeveejay will also use it to update screen designs to meet its specific and sometimes complex requirements.
Enterprise Times: What does this mean
Prophet 21 will provide Beeveejay with an ERP solution that was built with distributors and for distributors. It has therefore selected a modern ERP solution that is 'fit for purpose'. One that will help the distribution company grow in the coming months and years. Selecting a cloud solution will also enable it to expand internationally should it wish to, providing access in Africa for any employees posted there.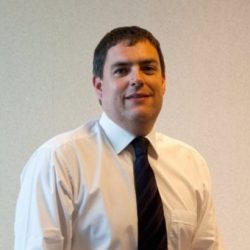 Mark Hughes, Regional Vice President UK & Ireland, Epicor commented, "By selecting Epicor, Beeveejay will benefit from a cloud-based ERP solution that has been developed specifically for distributors, enabling them to manage the supply chain with greater visibility, and in turn, create efficiency and deliver growth."