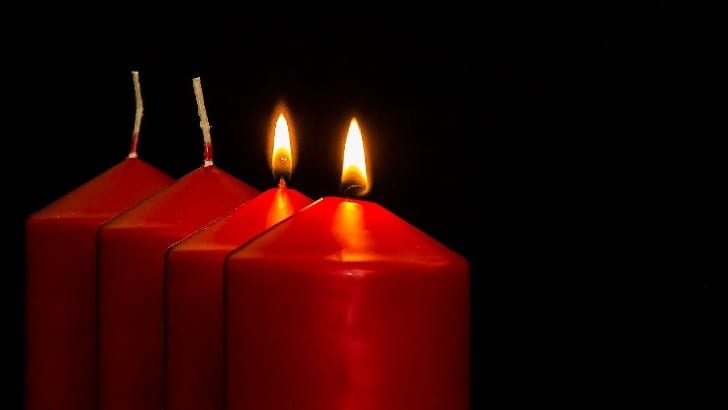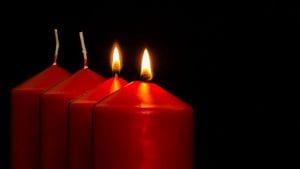 Last week Oracle delivered a mixed set of results, underpinned by strong growth in Cloud solutions, both IaaS and SaaS. Smartsheet also produced a strong set of results and saw its shares soar. In the absence of Workday Rising this year, the ERP company gave an informative update to EMEA media and provided a glimpse ahead. SAP got into RPA with new low code offerings. Changepoint announced product updates to enhance agility, adaptability and alignment in enterprise customer. There seems no sign of slowing down for the Christmas break yet with a large number of announcements.
Pick of the week
The winners of the ninth annual TechTrailblazers were announced this week. The awards are limited to early-stage, privately funded/VC-backed companies under six years old. Startups are free to nominate themselves. This year the winners are:
Rose Ross, founder of the Tech Trailblazers Awards, said: "Despite the difficulties caused by the pandemic we received a record number of entries this year – up by 50% from last year. And we congratulate all the winners both on their innovation and on their efforts to bring their innovations to market – they are all outstanding in their fields."
Acquisitions
HarmonyPSA was acquired in May by Ingram Micro. Now it is the turn of Ingram Micro, which was acquired by Platinum Equity for $7.2 billion. Perhaps now HarmonyPSA might gain a clearer picture of its future.
insightsoftware closed on its acquisition of IDL Group, a leading provider of financial performance management software.
Visma has acquired Norwegian technology company Sticos. Sticos provides digital content, courses, and expertise in compliance, making it easy for their customers to follow rules and regulations.
Adobe completed the acquisition of Workfront, a leading work management platform for marketers
Appointment
Former Salesforce President and Chief People Officer, Cindy Guerra Robbins has joined the ActiveCampaign Board of Directors.
Alteryx has appointed Matthew Stauble as Chief Customer Officer. Co-Founder Libby Duane Adam will become Chief Advocacy Officer.
Gateway Health Plan President and CEO, Cain Hayes, has joined the DocuSign board of directors.
OrgVue has appointed Ken Ferguson as Chief Revenue Officer and Neda Scrini as the firm's first-ever Chief People Officer. It also announced the opening of its first office in Sydney.
SAP has appointed Benedikt Lehnert as chief design officer effective 1st January 2021. Lehnert joins from Microsoft where he was director of product design for Microsoft's Fluent, Office, Fluid and M365 Experiences.
SolarWinds appointed Sudhakar Ramakrishna as its President and Chief Executive Officer, effective January 4th. He was previously CEO of Pulse Secure and also held leadership positions at Citrix, Polycom, Motorola, Stoke, 3Com and U.S. Robotics.
Business
Agiloft revamped its partner program and has also strengthened its partner leadership team with the appointment of Elisabeth Bykoff to lead the program as VP of Global Alliances & Partnerships as well as Danielle Haugland as the new Global Alliance Director.
Akerna's Chief Executive Officer, Jessica Billingsley, wrote a letter to its shareholders and the investment community. In it, she gave a review of the business for the past fifteen months.
Asana published Q3 fiscal 2021 results with revenues up 55% year over year. GAAP operating loss was $61.9 million, or 105.1% of revenues, compared to GAAP operating loss of $63.1 million, or 165.7% of revenues, in the third quarter of fiscal 2020. The company continues to expand, ignoring profitability as growth soars.
Asite announced the addition of two new partners to its ecosystem. Amodal the UK based information management service provider and Noble Legend in East Asia.
Firstsource Solutions Limited and Celonis announced a strategic partnership that will enable businesses to quickly identify and eliminate process constraints, driving agility and optimizing outcomes. Celonis also announced a strategic partnership with Agilify, the leading pure-play intelligent automation practitioner. This partnership combines Agilify's in-depth domain knowledge with Celonis market-leading AI-powered process mining technology.
ECI Software Solutions has appointed a new distributor for its software in South America, CBC Group is headquartered in Argentina.
Epicor recently detected and mitigated a cyberattack on a portion of our network. It is still investigating and did not wish to comment further until that investigation is complete.
Infor Education has made sixteen new courses for LN and ten new courses for M3 available. There are also two new courses for Infor Birst. Infor becomes the first founding sponsor of the Smart factory in Wichita. This is a new an Industry 4.0 immersive experience centre launched by Deloitte and Wichita State University in Kansas.
Having closed on the acquisition of Credit Karma, Intuit updated its outlook for the second quarter and full-year figures. It expects revenue growth in Q2 of 14-16% and for the full-year revenue growth of 15-17%, or between $8.810 billion to $8.995 billion.
Johnson Controls and Microsoft announced a global collaboration and launched an integration between OpenBlue Digital Twin and Azure Digital Twins. Microsoft also announced the general availability of Azure Digital Twins. Microsoft became a founding member of the National Council for Artificial Intelligence (NCAI). Other members included Brookings Institution, CUNY, the Federal Reserve Bank of New York, Mastercard, Nasdaq, Plug and Play, SUNY, University of Central Florida, and Visa
NICE inContact CXone saw digital interactions surge on Cyber Monday. The digital interactions powered by CXone significantly surpassed their 2019 numbers with over 70% growth in messaging and chat in the days leading to Cyber Monday.
OneStream will open an APAC HQ in Sydney Australia in January 2021. It is its first office in APAC.
OutSystems has entered into a multi-year Strategic Collaboration Agreement (SCA) with Amazon Web Services (AWS).
The National Electrical Contractors Association (NECA) has entered into a three-year agreement with Procore.  Procore will join NECA's Premier Partner program from 1st January 2021. Through the program, Procore can now showcase its products across hundreds of NECA events, publications and digital platforms year-round. Procore has also partnered with the US Minority Contractors Association (USMCA). USMCA members can receive free training on Procore training and have access to discounted software.
Qlik has expanded its relationship with AWS and launched Qlik Sense Enterprise SaaS in the AWS Marketplace.
Sage called on the UK government to support small businesses further as it revealed findings that 45% of UK SME's are set to make redundancies. Paul Struthers, UK MD, Sage, said: "The findings from this research are stark. …More than ever, we continue to call on the government to equip SMEs for the short-term uncertainty and long-term challenges ahead – and enable them to rebuild as part of a healthy, resilient digital economy."
SalesAgility has partnered with NextCloud Gmbh. The first phases will see NextCloud content collaboration platform integrated to SuiteCrM and provide a new dashboard widget. Users can also directly search on key SuiteCRM modules, including Account, Contacts and Leads.
Salesforce and Eat. Learn. Play are extending their six-week pilot to combat food insecurity. Along with new partners including Uber Freight, Growing Together, Mandela Partners, Office of Kat Taylor, Dreisbach Enterprises, Hellman Foundation and Battery Powered they will support Full Harvest and World Central Kitchen in their continued roles of sourcing and distributing produce respectively to families in need in the Bay area. They hope to support around 5,000 families each week.
Accendo's TalentPulse application is now available for purchase on SAP App Center after Accendo became an SAP partner. Integrated with SAP SuccessFactors TalentPulse has strong capabilities around measuring talent, matching talent with job roles and gigs and enabling career pathing for employees.
SirionLabs celebrated record growth in 2020 and the signing of several unnamed major customers for its contract extraction and analytics product SirionAE.
SolarWinds confidentially submitted with the U.S. Securities and Exchange Commission (SEC) a Form 10 registration statement concerning the potential spin-off of its managed service provider (MSP) business.
SugarCRM Inc. has deepened its commitment to cloud-based customer experience as an Amazon Web Services (AWS) Advanced Technology Partner within the AWS Partner Network (APN).
TOPdesk has partnered with SMT, a Splunk partner. SMT has created an add-on to connect Splunk and TOPdesk.
Trintech is now a ServiceNow Elite Partner in the ServiceNow Technology Partner Program. Its financial close management solution CadencyDirect is now available through the ServiceNow Store.
Customer
Advanced Pharmacy selected Aptean Industrial Manufacturing ERP in the cloud to enhance automation and reduce operating costs.
Roberts Glass implemented Acumatica Construction Edition and achieved financial transparency across the organisation after upgrading from a legacy solution.
Automation Anywhere, Inc is expanding its collaboration with Newcastle Upon Tyne Hospitals NHS Foundation Trust to launch its flu-reporting bot. It's already saved 2,000 hours that were previously spent compiling manual reports.
Toyota Material Handling (TMH) has partnered with Billtrust to offer their 230 dealers access to Billtrust's Invoicing, Payments, Cash Application and Collections software, as well as their Business Payments Network.
Hermes Germany GmbH, a German post-independent logistics service provider for deliveries to private customers, is using BMC Helix solutions hosted on Amazon Web Services (AWS) to power their service and operations management transformation.
Domo announced it was part of the Smartronix Team in supporting the launch of the Pandemic Response Accountability Committee's (PRAC) public website.
The Dutch motorcycle clothing and equipment brand, REV'IT!, has used the Mendix platform to custom-build a product data management (PDM) system that streamlines the company's design workflow and development process.
Deutsche Telekom Group and Microsoft Corp. announced an expansion of their partnership that will help customers of all sizes accelerate their cloud transformation initiatives. DT plans to migrate the majority of its internal IT workloads to the public cloud by 2025, and Azure is a central part of that strategy.
With help from Oracle, Outback Steakhouse Australia has recently integrated systems for online reservations and contactless ordering and payments into its current Oracle MICROS Simphony Point-of-Sale (POS) system.
Amelia, an IPsoft Company and leader in automation and conversational AI, is using PandaDoc to streamline electronic signing processes for the company's legal, finance, human resources, and information security departments.
Qualtrics announce more customer wins with Koala selecting Qualtrics Core XM and PhonePe selecting EmployeeXM.
Multispecialty dental practice Village Family Dental increased gross margins by 7% after it implemented Sage Intacct.
NTT DATA Services has adopted the full suite of intelligent spend management solutions from SAP. It includes SAP Ariba solutions for procurement, SAP Fieldglass solutions for contingent workforce management and SAP Concur solutions for travel and expense management. SAP also announced a strategic alliance with NTT.
NOSUCH, a full-service marketing communications and branding agency, recently implemented Scoro replacing a multitude of apps across its business. Three key benefits Scoro delivered were accurate KPI tracking, increased accountability and better money and time management.
Delivery Hero SE the world's leading local delivery platform selected Smartsheet to improve work management, drive visibility, and create real-time value across the organisation.
Siemens Digital Industries is using SnapLogic's leading integration platform to connect its data management systems and provide over 80 regional sales teams with product master data in real-time.
In Australia, a TechnologyOne application is ensuring that small businesses are guaranteed payment within five days if they use e-invoicing initially with the Treasury department. However, the Prime Minister announced in October that every Australian Government agency must implement e-invoicing. The solution integrates to the TechnologyOne Government applications.
NewDay, a leading specialist financial services provider and one of the largest issuers of credit cards in the UK, will use TigerGraph's advanced graph analytics to prevent and pre-empt financial fraud.
EMH Homes saved £1 million with the Totalmobile Connect solution through enhanced efficiency and visibility in scheduling work.
Yodel is leveraging tools from Zellis provide a complete colleague background checking service. Thus enable the parcel delivery company to hire and verify thousands of roles across the UK quickly.
Product
ActiveCampaign releases first-of-its-kind Predictive Recipes functionality to help businesses scale. These are the industry's first intelligence-driven automation recommendations to help companies scale as they find the perfect balance between personal interactions and automation.
Aptean has enhanced to its case and complaint management platform, Aptean Respond. It claims the update includes a first-to-market consumer vulnerability detection feature.
Bill.com and Wells Fargo & Company released Bill Manager, a new joint offering to help automate and simplify the accounts payable and receivable process for small to midsize businesses.
Icertis has launched its contract lifecycle management (CLM) for the mid-market. To achieve this is has sped up implementation times and forged new partnerships with Microsoft, Salesforce and Adobe Sign to vastly simplify the creation, approval and execution of contracts and allow contract requesters, managers and approvers to work in the tools they use every day. It has also launched new branding to increase its appeal.
KCS has launched ePick. The new mobile app is compatible with its K8 business management software and helps to automate the picking process in branches.
Nexthink revealed updates to its digital employee experience platform. They included new virtualization experience management capabilities to help deploy Citrix, Microsoft Windows Virtual Desktop (WVD), or VMware Horizon. Persona Insight for IT professionals which helps identify resources required for an employee's role and new integration capabilities.
Outreach Insights was launched. It features buyer sentiment analysis with a first-of-its-kind artificial intelligence capability that captures buyer emotions and signals to more accurately measure sales engagement versus activity metrics like reply, click, and open rates.
Payference, an AI-driven cash flow management solution for finance and accounting teams, is now available in the Sage Intacct marketplace.
SAP launched the SAP Intelligent Trade Claims Management solution. Co-innovated with MapleLeaf Food Inc it allows organisations to track down and manage trade claims more efficiently.
simPRO announced the latest set of changes for the year. It includes automatic payments with Square across the world, the ability to scroll through dates while scheduling, the ability to lock timesheets for payroll submission and a new audit log.
ThoughtSpot launched ThoughtSpot One. This is a SaaS solution that provides search and AI-driven analytics. Key features include:
Search Answers: Users can search the entirety of their existing content in natural language.
Personalized onboarding which includes relevant training.
New homepage and trending feed.
SpotIQ and automated business monitoring.
ThoughtSpot Modeling Language (TML) and SpotApp Templates.
Xero has integrated with the South African Revenue Service (SARS), to launch a VAT eFiling beta. General availability is set for Q1 2021.
Research
A NICE survey found at least 50% or more of interactions are being handled through digital channels. It also found that 79% believe agents are performing as well as or better from home. Not surprisingly 76% of leaders polled said agents prefer to work from home, and 43% of CX leaders said they plan to keep 50% or more of their agents working at home in the future.
Pega published research from Futurum Research which found that many employees feel left behind in digital transformation initiatives. Key findings included:
94% of all employees want to be more involved in DX.
44% of the general staff say they simply don't know how to help.
Even 14% of CEOs report they don't know how to get involved.
Qualtrics' "Annual Employee Experience Trends Report" found that 'belonging' will drive engagement in 2021. Based on a study of 121,800 full-time employees across 20 countries findings included:
73% of respondents said they feel like they belong at their organization.
Employees who feel like they belong are 3.5x more likely to be engaged at work than those who feel like they don't belong.
Employee engagement increased by 13% in 2020 (66% vs. 53%), and intent to stay increased 17% in 2020 (70% vs. 53%).
While 92% of respondents stated that employee feedback is important, only 7% say their organizations take action on feedback well.
Skillsoft published "Lean into Learning: 2020 Annual Learning Report." During the pandemic, learning has increased significantly:
552% growth in Encouraging Team Communication and Collaboration
652% growth in Agile Software Development
367% overall global increase in diversity, equity, and inclusion content accessed
407% Trust Building Through Effective Communication
Snaplogic sponsored "Data Distrust" a new report conducted by Vanson Bourne. It found that  77% of IT Decision Makers (ITDMs) don't completely trust the data within their organization for timely and accurate decision making. It also found that 98% of those surveyed reporting that data is reviewed and analyzed every week by teams across the enterprise.
TOPdesk has published an eBook that reveals the results from a survey of 500 C-Suite professionals about how business is transforming. Entitled "Transforming the Norm". Findings included
63% are likely to invest in technology and infrastructure in the next year, the highest.
62% from companies with 50 to 99 employees said email is the most important engagement channel
48% of respondents working in companies with more than 500 employees concur.