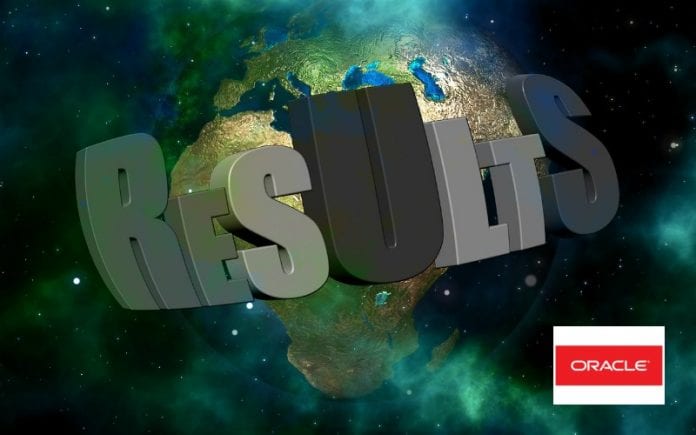 Oracle issued its Q2 fiscal 2021 earnings this week. The revenues were only slightly above analyst expectations, and as a result, the share price initially dipped to $58.60. It has since recovered to $59.67 barely below the previous close of $59.73. Perhaps they weren't so bad after all!
Total revenues were up 2% year over year to $9.8 billion. While this may seem slow growth compared to recent Salesforce and Workday figures, it is not. In comparison, SAP faced a fall in total revenues in the last quarter of 4%. However, Its cloud-native solutions soared, both NetSuite ERP and Oracle Fusion Cloud ERP had significant growth.
It is also worth noting that Oracle continues to keep an eye on costs. Operating expenses for hardware, service, and sales & marketing continued to fall. Only cloud services, license support and R&D rose during the quarter as Oracle continued to invest in supporting revenue growth for now and in the future.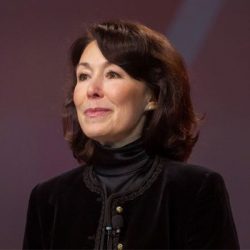 Safra Catz, Oracle CEO, commented: "We had another excellent quarter.
"Our highly profitable multi-billion dollar Fusion and NetSuite Cloud ERP applications businesses grew revenue 33% and 21% respectively in Q2. These two strategic cloud applications businesses are major contributors to Oracle's increased operating earnings and consistent earnings per share growth. We expect this rapid market share and revenue growth trend to continue as both Gartner and IDC rank Oracle's ERP suite number one in the cloud."
Catz also gave some guidance figures for Q3 indicating that total revenues would continue to grow between 1-3% in constant currency.
Drinking its own champagne
In the analyst call, Catz also highlighted how Oracle has benefited from using its Fusion ERP solutions adding: "I first want to highlight that since our own migration to Fusion ERP, we've continued to close our books faster and faster. This quarter, we are reporting our results for our entire global operations ten days after the end of the fiscal quarter. Using Fusion ERP, we submit our 10-K and 10-Q filings faster than any other company in the S&P 500. In fact, 21 days faster than the average. Understanding our business performance sooner is an advantage that we enjoy by use Fusion ERP, and it's one our Fusion customers are rapidly beginning to appreciate." (Source Seekingalpha.com)
Revenues from on-premises installations are falling. Oracle is managing to balance that fall against growth in software revenues and Oracle Cloud Infrastructure. Larry Ellison, Oracle Chairman and CTO, commented: "Oracle's Gen2 Cloud Infrastructure is adding customers and growing revenue at a rate well in excess of 100% per year. Demand for our Gen2 Cloud Infrastructure is exceeding our plan, and we are opening new data centers as fast as we can.  Oracle opened 13 additional regional datacenters in 2020 to bring our total to 29 regional data centers worldwide, more than AWS."
That growth in OCI will continue with Oracle planning to have 38 Cloud regions live by mid-2021. The number of cloud regions is the metric it has chosen to use to compare against its rivals. It is not using revenues, nor quoting Gartner whose Magic Quadrant for Cloud Infrastructure and Platform Services places them fifth behind AWS, Microsoft, Google and Alibaba Cloud, and in the bottom left quadrant. Slightly ironic given Ellison's comment below about SAP.
Who did Ellison have in his sights this quarter?
Besides the pop at AWS and Microsoft over OCI, Ellison also took a heavy swipe at SAP and mentioned Workday saying: "SAP forgot to move their ERP system to the cloud. They just built — they decided instead to go compete with Oracle with HANA. They don't have a cloud product. We have — if you look at Gartner and SAP, SAP asked to be moved off the Gartner list because SAP was in the lower left-hand corner. They are not even considered a cloud system by Gartner, SAP, for ERP.
"We are dominant; we have over 30,000 customers in the cloud running our Cloud ERP systems. Who's second? Workday with a few hundred. I mean, it's not close. That's the largest application business on-premise, and it will be the largest applications business in the cloud, and we're the overwhelming technology and market leader." (Source Alphastreet)
It is worth noting that SAP was not in the lower-left corner in the June 2020 Magic Quadrant for Cloud Core Financial Management Suites for Midsize, Large and Global Enterprises. Also, of the 30,000 customers in the cloud, more than 20,000 are Oracle NetSuite customers. SAP claims 12,000 cloud customers, though it is unclear which applications these are using and it almost certainly includes some of its non-ERP portfolio. Is Oracle ahead of SAP in cloud ERP? Probably yes. Will it overtake SAP as the leading ERP vendor? It is definitely possible.
Ellison also noted that he is directly involved with the Oracle CX product, respectfully referencing Salesforce saying: "We are enhancing our sales automation which, heretofore, sales automation really has not been about automating sales. Sales automation, which was pioneered by salesforce.com, sales automation is all about opportunity management and forecasting."
He went on to announce that Oracle would release a new CX product, integrated with Fusion ERP and HCM "in the coming months".
More customers but no mention of Zoom
Oracle announced a long list of new customers and go-lives across its products. The list included:
Equinix is planning to replace Oracle E-Business Suite with Oracle Fusion Cloud ERP, EPM, and CX.
Howard Hughes Medical Institute (HHMI) is leveraging OCI for its compute power to help its research teams.
First Solar is replacing its multiple, disconnected platforms with Oracle Fusion Cloud ERP, EPM, SCM, HCM, and CX.
T-Mobile chose Oracle Retail cloud applications for planning, distribution, and optimization to help them improve customer satisfaction and their Net Promoter Score.
Fire Department of the City of New York (FDNY) selected OCI to modernize applications and improve their response using mobile applications.
Inmarsat moved on-premises Exadata workloads to Oracle Cloud Infrastructure.
Home Office(UK) went live on Oracle Fusion Cloud HCM, including payroll, and Oracle Fusion Cloud CX.
The University of California selected Oracle Fusion ERP for several campuses.
Zoom, the darling in a previous earnings call, was not mentioned once. Perhaps because AWS recently announced that it was Zoom's preferred cloud provider, snubbing Oracle. This does not mean that Oracle no longer supports Zoom, but it did not comment when asked by ComputerWeekly.com.
Enterprise Times; What does this mean
While the initial reaction on the share price seemed to indicate these were poor results, they are not. They may not be as extraordinary as Salesforce and Workday in terms of growth, but they show that Oracle continues to transform itself. That transformation is going well; its products are highly rated by analysts and momentum of Fusion ERP, especially, is impressive at 33% growth.
OCI, and especially the autonomous database, is starting to gain momentum too. NetSuite is moving to the autonomous database as well in 2021. Oracle will then have another significant internal customer. It will also help with its tuning of the product from a huge set of data points. The news about Zoom demonstrates that the battle for cloud infrastructure is far from over. However, there is a huge market opportunity, and Oracle will continue to grow. The question is whether it will grow faster than all its rivals.
Oracle Cloud solutions will continue to grow at a hares pace. However, total revenue growth is still at a tortoises pace. Despite this, the balance between cloud and on-premises is shifting. One would expect an overall acceleration to start to become clearer in future quarters.