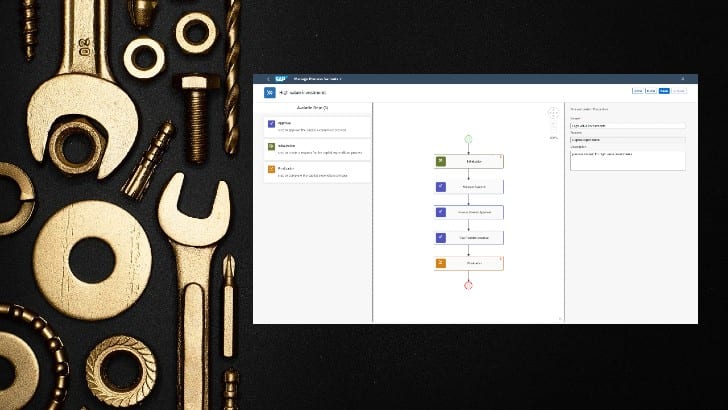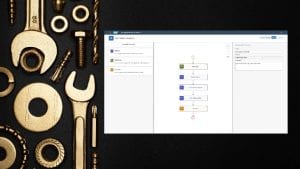 SAP unveiled new tools for the SAP Cloud platform at its TechEd conference this week that will help drive a transition to a clicks, not code approach for the SAP Business Technology Platform (BTP). In a supporting video Juergen Miller, CTO & executive board member at SAP SE explained the SAP BTP: "With the Business Technology Platform we created the technology foundation for all of SAPs applications." According to the video BTP consists of three core elements:
A combination of SAP technologies including CRM, procurement, Production finance, HR and Supply Chain
BTP turns data into business value, with a single insights layer across all client data, both SAP and third-party data.
It delivers end-to-end integration of data and business processes across companies.
The third of these is supported by new process automation, low-code and no-code tools. These are
There were several other announcements unveiled at TechEd as well:
Free Tier Model for SAP Cloud Platform.
New Integration Capabilities.
Support for hybrid data models and other improvements.
TechEd attendees are getting free access to SAP Learning Resources. TechEd ends on 10th
Process automation  improvements
SAP Cloud Platform Workflow Management allows both developers and business experts to digitize workflows, manage decisions, gain end-to-end process visibility, and configure processes in a low-code approach. Users can to build, run, and manage workflows through a graphical interface without having to resort to help from IT.
The systems deliver the flexibility for organisations to adapt processes to changing needs or identify and improve the efficiency of existing processes. There are already 16 predefined content packages that accelerate time to value for Workflow Management. These include integrations between Qualtrics Surveys and SAP platform processes, Product Change management and a sample capital expenditure process.
SAP Ruum democratizes the no-code platform. It enables business users to create automation for their departments in hours rather weeks, without the support of expensive consultants. Available in beta now, more than 50 customers and partners have signed up. James Fogarty, an Ekornes business operations analyst and one of the participants commented: "With SAP Ruum, Ekornes was able to model the process in about an hour, without requiring a lengthy project with resources from our central team."
SAP Ruum enables users to:
Create flexible forms
Insert data fields
Add approvals to processes
Add transitions to process steps with if/then logic
Retrieve and add data from other systems using API
Send data to other systems using existing connectors.
The SAP Intelligent Robotic Process Automation (RPA) 2.0 technology is the next generation of RPA from SAP. Targeted at IT developers, it provides hundreds of prebuilt bot templates for developers to enhance and personalize if necessary for their organisations. The bots automate processes across SAP S/4HANA and 12 lines of business, with 59 templates for finance alone. From January 2021, SAP plans to include a limited edition of SAP Intelligent RPA in every SAP S/4HANA Cloud subscription.
Other announcements
SAP also revealed that it plans to offer a free single account in a new free tier model for the SAP Cloud Platform. It stated: "The free tier model will provide users access to learn, develop and implement integrations and extensions in one account. It removes current time restrictions and allows users to transfer projects to production without the need to rebuild content." While it works to enable this SAP has extended its current SAP Cloud Platform trial offering from three to 12 months.
The SAP One Domain Model now supports business objects for the end-to-end recruit-to-retire business process. It intends to add more end-to-end business processes in the future. Developers can access these through the SAP Graph software beta offering or SAP API Business Hub. A version of the SAP API Business Hub will be available before the end of 2020. The update includes an updated user experience.
SAP is also enabling the organisation to adopt hybrid data solutions. Users can now have a single access point for SAP HANA on-premise installation and a SAP HANA Cloud instance. Not only will this simplify data management it will also assist companies looking to transition to SAP HANA Cloud in a phased approach.
Also unveiled was a new easy-to-use data flow builder for SAP Data Warehouse Cloud. The new tools enable users to integrate and combine structured and semi-structured data from SAP and non-SAP sources. SAP has also added new, prebuilt content to the business content library for SAP Data Warehouse Cloud. They include financial analytics, utilities and industry accelerators such as automotive and retail.
Enterprise Times: What does this mean
This series of announcements from SAP at TechEd should help organisations accelerate both transform and transition to the cloud in a faster, more efficient way. One customer that is already seeing the benefit from the Business Technology platform is Kaiserwetter Energy Asset Management GmbH.
It uses the SAP Business Technolgy platform to deliver real-time information on how energy assets are performing. It aims to help deliver sustainable energy and renewable energy an attainable reality everywhere. Using the Business technology platform, it makes data available to energy companies and investors. It achieves this both securely and importantly. As a result, it won the SAP Innovation Award 2020 as a "Technology Disruptor" for the innovative implementation of artificial intelligence (AI) to strengthen sustainable investments.
SAP is not only enhancing its platform quickly; it is also lowering the barriers of entry to its solutions for more organisations. The new free tier will allow organisations to experiment with BTP over a longer period, even after they have gone live. The only question is whether a single free licence will be enough for some organisations. There is a slight amount of irony that as SAP looks to catch Salesforce on its cloud revenue, it has adopted the clicks, not code phrase from its competitor.