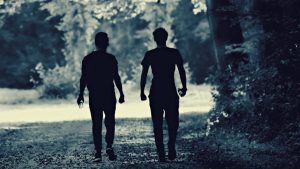 Two major PSA vendors recently unveiled updates to their solutions. Mavenlink provided a quarterly product release update in a blog which included the highlights of enhancements to its solution. BigTime Software unveiled the last major release of the year and revealed the product updates it has been working on in the last month.
Mavenlink
The blog highlighted the recently launched Resource Recommendation & Team Builder. It also highlight enhancements to the Master Planning functionality. Mavenlink has added new filters including:
Availability Filter – Filter by % available and by dynamic dates
Quick Search – Find a user or project and filter on a single user or project
Toggle Resource Type – Switch between named and unnamed resources
The filters are currently only available in beta but once tested should be generally available in 2021.
To support the Resource Recommendation & Team Builder, Mavenlink has also run and made available a webinar: Fundamentals Webinar: Resource Management.
BigTime
BigTime provided updates to four areas of its product. It included several enhancements to its core solution. Users are now able to access reports on the home dashboard faster. There were also improvements to timesheets which will enable administrators to limit the available labour codes on a project by project basis. GovCon firms can now bulk approve hours with a confirmation pop up, which displays the total number of hours being approved. Another improvement to usability is within the expenses module. It is now possible to group expenses by category which should make them faster to find. For example, it has grouped all the travel expenses: Airfare, Hotel, Meals, Mileage and Other.
BigTime has delivered more updated to the recently launched client portal following customer feedback. There is a client portal preview, so administrators can view what the client sees before making it available. Administration is made easier with a new contact portal setting tab and the ability to bulk update client portal access. This means administrators can grant or refuse access to all, some or as it was originally each client. Active users will receive a link in an invoice email for them to access the payment screen in BigTime Wallet.
There were also updates to Project Budgeting functionality. Finally, an update to report including the ability to see if an invoice has an attachment and the invoice paid date.
Enterprise Times: Whats does this mean?
In themselves, these were not major announcements by either vendors. For Mavenlink customers, the availability of the two webinars is probably the most interesting and worth watching. BigTime customers will welcome the updates. While they are not major game-changers, the iterative improvements to the user experience will be welcomed. What will 2021 hold for both vendors?