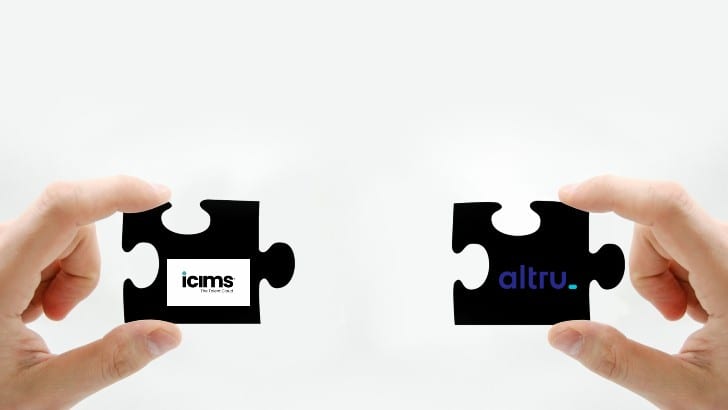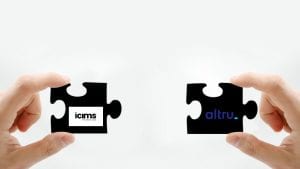 iCIMS has made a second acquisition of a company focused on delivering video to enhance its Talent platform. The latest acquisition is of Altru Labs, a New York-based startup that focuses on the creation of employee videos to support both recruitment and marketing efforts. Altru Labs provides a mobile-first video platform that is used by companies such as Target, PwC, Intuit, L'Oréal, BT and Box to create and share videos to enhance relationships with candidates and prospects. EASYRECRUE was iCIMS first video company acquisition. iCIMS did not disclose the financial details of the Altru Labs acquisition.
The platform also includes integration with IBM Watson. This helps to assess the nature of the video across dimensions such as sentiment, emotion, tone and language. Administrators can then assess the nature of videos created. They can then identify any positive ones to promote or negative ones to take action on. An analytics platform also assesses engagement in videos. This can highlight trends in questions asked by candidates, for example. The Altru mobile-based app is available on both the Apple App Store and Google Play
Alykhan Rehmatullah, CEO and co-founder of Altru, commented: "The most effective and compelling way to tell your brand story is through your own employees. Coming together with iCIMS, the market leader, helps us accelerate that vision so employers around the world can attract and engage top talent with authentic, user-generated video content."
Altru Labs enables storytelling
The platform enables employees to create short videos. It also includes a video editing suite where organisations can enhance the videos if required. Features include video captioning in more than 14 languages along with the ability to add images, text boxes and logos to the video. The videos can then be quickly shared across social media if required. Users can also add videos to websites, use in email marketing campaigns or make them available to prospects. Prospects can search the video library to find answers to questions from real employees. Thus making it easier to understand what it is like to work at the company.
One advantage of this is that the employees, once candidates themselves, will know what the burning questions that they wanted to be answered were. Questions that they might not have wanted to or forgotten to ask during the interview process. Companies using the iCIMS talent cloud will now have the ability to leverage the storytelling abilities of employees. This can help improve the candidate experience, better engage with internal talent and increase hiring ROI. It also means that new starters will already have begun forming relationships with internal staff even before they have started. As face to face meetings are limited at present, this helps to create a wider network across the organisation.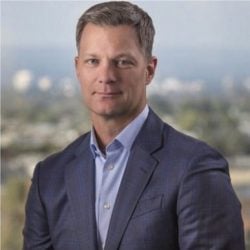 Steve Lucas, CEO of iCIMS, commented: "I'm excited for our customers to see firsthand how Altru's innovative storytelling technology can transform how they engage world-class talent with compelling, user-generated video content. Together, we're offering a robust solution that the market has never seen before during a time that it's needed most. We're leaning in on technology that is critical to HR transformation and modern talent acquisition, and are thrilled to deliver the next generation of digital talent engagement."
Looking a little deeper
Enterprise Times was able to ask iCIMS some questions about the acquisition. iCIMS sees no overlaps between EASYRECRUE and the Altru Labs solutions. Altru is a content management platform that enables companies to invite employees to create and distribute videos that promote the company brand. Easyrecrue is a video-interviewing and assessment product. The acquisitions are complementary, especially when powered from within the iCIMS Talent Cloud. iCIMS noted: "Both of these acquisitions (and our acquisition of Opening.io earlier this year) expand and extend our leadership in talent acquisition as the world's most scalable, innovative talent acquisition platform."
On availability of Altru to iCIMS customers. the solution is available now. However, iCIMS will start to integrate the solution into the iCIMS Talent Cloud, starting with Career Sites. It will then focus on CRM, Offer Management and Onboarding. iCIMS aims to complete the integration within 90 days, which is impressively quick.
Altru Labs has existing partnerships with Phenom People and Symphony Talent (Smashfly) what will happen to these?
Michael Wilczak, Chief Strategy Officer at iCIMs answered: "We will continue to support integrations with other talent acquisition and talent management tools and enable customer choice as they strive to build their winning workforces."
Enterprise Times also asked if and how iCIMS will invest in the Altru platform. Wilczak replied:
"Yes, as we move to become one organization, and as mentioned above, we will be investing in Altru not simply as an 'add-on' to existing iCIMS talent acquisition applications, but more deeply and broadly as a foundational "content" layer of the iCIMS Talent Cloud Platform. Becoming one gives us greater leverage to invest at scale and innovate at a faster pace. Collectively, we will deliver the people-driven transformation of talent acquisition that companies need in this world of digital transformation. More to come over the next few weeks and months on how we will invest in Altru's game-changing video storytelling tools."
Enterprise Times: What does this mean
These are smart acquisitions by iCIMS as it looks to become the leader in the Talent acquisition space. Both acquisitions support organisations use of video. Both as a means of disseminating information and as part of the interaction with, and interview process of candidates. With videos becoming commonplace, the ability to create curated videos by employees that are usable for marketing and recruitment is valuable. These acquisitions will place iCIMS above its rivals in the talent acquisition space. Not only has it brought in two innovative companies, but it has also stolen a march on rivals.
Altru also has proven technology. Organisations leveraging the Altru platform to engage candidates have achieved a 75% increase in organic SEO traffic. Customers have also seen a 37% increase on time spend on their site due to video engagement. Job descriptions that include video have achieved a 34% increase in conversion rates while reducing costs by 21% per applicant