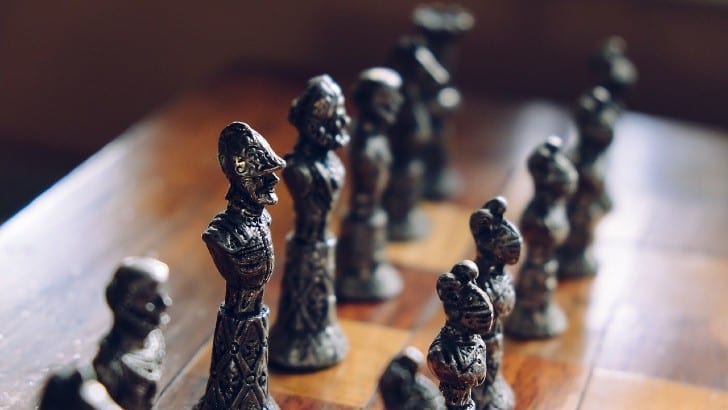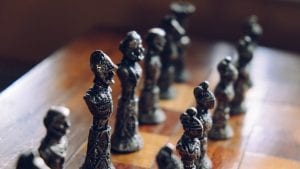 Steve Lucas, CEO iCIMS kicked off iCIMS virtual conference Inspire, with a keynote that included news of a strategic acquisition, that of EASYRECRUE. He announced the acquisition, saying that EASYRECRUE is: "a company that extends our capabilities to deliver everything from on-demand and live video interviewing to Skills Assessment and internal employee mobility. That company is EASYRECRUE out of Paris, France, used by leading companies, including UPS, McDonald's, ING and hundreds more, to help them win the right talent and build their best teams. I'd like to welcome the founder and CEO Mickaël Cabrol, and his entire team across Europe and the Middle East to the iCIMS family."
What is EASYRECRUE?
EASYRECRUE provides solutions across four stages of talent engagement.
Engage

A recruitment chatbot
Custom HR Videos for potential candidates

Interview

On-demand video interactive interviewing
Live video interviewing
Automated interview scheduler
AI-Driven recommendations based on analysis of verbal content and prosody

Assess

Language tests, an assessment of language skills
Scenario-based assessment using interactive video to test response to sales, managerial or technical challenges to assess skill levels or cultural fit.

Develop

Skills assessment and mapping for internal employees
Internal mobility tool.
The acquisition makes available a leading video interview technology to iCIMS customers. The more than 400 customers of EASYRECRUE can take advantages of the connection to link into the iCIMS talent cloud.
Mickaël Cabrol, founder and CEO of EASYRECRUE, and now Managing Director of EMEA at iCIMS commented: "We've been really impressed by iCIMS' market leadership, innovation, and ambition, and are very excited to join forces in our shared mission to bring the world a simplified and improved candidate experience. Together, we're providing global employers with the ability to quickly and digitally engage with and hire the world's best talent."
International Expansion
Not only does this bring some interesting technology into the iCIMS portfolio, but it also provides a significant presence in Europe and the Middle East.
iCIMS already had a strategic objective to grow its presence in Europe, especially in the UK. It recently announced a partnership with Advanced. The acquisition of EASYRECRUE extends its European presence to more than 100 employees. There are 29 already in the UK, according to LinkedIn. EASYRECRUE has teams and offices in France, Italy, Spain and UAE. The majority of its staff are based in France, though, 74 out of 89, according to LinkedIn.
More to come at Inspire
In his keynote, Lucas first talked about the impact of the pandemic on organisations. He promised that iCIMS would continue to deliver innovative products and services to assist companies. Not just with changes imposed by COVID but also the evolving societal movements such as diversity, equity and inclusion. Already the AI-powered chatbot has increased the number of interviews it set up by 150% from last year, though Lucas did not reveal any actual numbers on this. Was is two to three or two thousand to three thousand?)
He then shared what iCIMS the progress that iCIMS has made on its product. Lucas stated: "We have been working behind the scenes for years, developing our talent cloud platform to further all of that technology, our new user experience, our new interface, as well as our AI, all of these things are now integrated, end to end."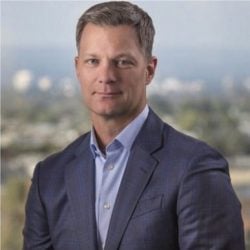 Historically iCIMS has delivered solutions to attracting, engaging and hiring employees. It has now developed functionality to advance talent within organisations as well. The new functionality will, according to Lucas: "automatically capture and accelerate that advancement."
Lucas believes that a CV should no longer become a point in time for either the individual or the organisation. Understanding how an individual has progressed in a role, the skills added means that they become a potential candidate for a new role in the organisation. Not just with the minimum level of skills but with the organisational knowledge as well. He also believes that this will enable organisations to develop a true talent marketplace for their organisation.
As Lucas said, organisations can create a: "true talent marketplace that connects both candidates and employees to all of your opportunities, as well as to your existing training and advancement tools."
Dynamic Candidate Profile
Joe Essenfeld, Vice President Strategy at iCIMS, later gave a passionate description of the iCIMS Dynamic Candidate Profile. Organisations can create and update a profile for every candidate through their life before and after joining an organisation. Essenfeld described how it is created: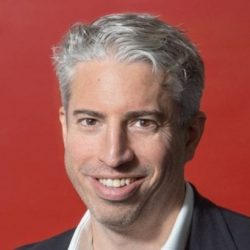 "The profile first takes shape when a prospective candidate considers joining your organisation. When they become an employee, their profile continues to evolve as they advance their career. The evolution of the candidate profile unlocks individual skills and capabilities to bring the best people and the best performance to your organisation.
"Our talent cloud AI interprets skills directly from resumes and other profiles, which is a leap in innovation from resume parsing. Talent cloud AI uses an ensemble infrastructure, which means multiple AI engines work together to inform recommendations and matches which increase match quality and reduce potential bias. It focuses on your candidate skills and what they're capable of, versus other data points, such as gender or home address that may bias."
Once the candidate becomes an employee, the profile enables the candidate to engage not just with new roles within an organisation but also projects and gigs to enhance their skills set.
Connecting HR leaders directly to talent
For HR leaders, there are clear advantages. Essenfeld stated: "The talent cloud enables hiring managers and recruiters like you to connect directly with talent in their flow of work. Whether it be texting or emailing perspective, talent, or messaging via Microsoft Teams or Slack to an existing employee. The iCIMS dynamic candidate profile shows which talent pools and events the candidate is a member of so you can tailor your messages, or use AI and automation to send relevant campaigns based on profile data."
Through its partnership with LinkedIn, the profiles are then updated as new data points are assessed for validity. Thus creating a powerful tool for employees and employers alike.
Enterprise Times: What does this mean
iCIMS presence in Europe has received a significant boost from the acquisition of EASYRECRUE. It now has sales teams active across Southern Europe. Furthermore, it will not take much to retrain them on the iCIMS Talent cloud. What will be interesting is how Cabrol looks to involve the UK team in his growth plans.
The technology that EASYRECRUE provides is already proven in some significant enterprises. Once integrated, the platform could find a significant prospect list amongst iCIMS existing customers. Video interviewing is becoming more common as people hesitate to travel.
iCIMS Talent Cloud provide the capability for organisations to differentiate that talent strategy. As Lucas stated in his keynote: "Talent is the true differentiator in today's digital economy. Winning the best talent and bringing that talent together to the right teams, it will radically increase your organization's growth and innovation."
Finding and hiring that talent when people are less able or willing to travel has become much harder. The EASYRECRUE video tools go a long way to eliminate geographic distance as a challenge, though. Unusually, this is an acquisition that has a strong validity from both a strategic expansion and technology roadmap standpoint.