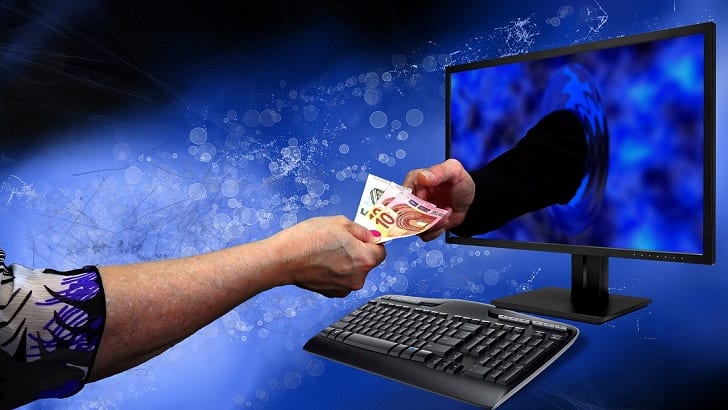 Yotpo has released new data detailing the latest trends in consumer purchase behaviour, from discovery to purchase. The report is particularly timely in the lead up to 2020 holiday shopping season.
A selection of the findings, representing a recent survey of 2000 respondents aged 18+, are published in Yotpo's "How Shopper Behavior Is Changing". The report has regional data from the US and UK. The report outlines opportunities and strategies for eCommerce businesses as the COVID-19 pandemic ensues.
In August 2020, Yotpo conducted a survey of 1,000 eCommerce shoppers in the UK across four different demographics. Gen Z, Millennials, Gen X, and Baby Boomers. The aim was to gain a deeper understanding of how consumers discover, engage with and buy from new brands.
Survey highlights include:
Discovery: When asked where they found a new brand or product, 60% say smartphones, compared to 30% in a retail store.
Method: 53% are purchasing digitally, with smartphone purchases leading in-store purchases 38% to 33% respectively. Sixty-three percent plan to do most of their holiday shopping online this year. When it comes to Black Friday, 40% say they're only interested in the shopping event if they can shop online.
Reasons for Purchase: 47% say it was a brand's competitive prices that were important to them. Followed by fast, free shipping motivating 30% of shoppers. A majority 61% of consumers admit to adding products to their shopping cart to hit a free shipping minimum.
Timing: By the time Black Friday arrives 58% will have already started holiday shopping, some (20%) as early as August. Why? Thirty-four percent just aren't interested in Black Friday this year, at all (21%). Or because it won't be a major in-store shopping event (13%). Only 16% plan to start shopping on Black Friday.
Fringe Benefits: While shopping at a retailer is a motivator for 25% of shoppers who want to "get many items in one place." Sixty-eight percent of consumers would prefer to shop directly from brands for discounts, coupons, or points toward their next purchase.
The major paradox of 2020
According to Tracy Strauss, VP Marketing, Yotpo: "The major paradox of 2020 is that the more stuck at home we are, the more 'mobile' we're becoming. Not only is eCommerce overall accelerating, so are smartphone-centric experiences. Brands need to make that mental shift to mobile-first marketing and shopping fast. Otherwise, they'll miss the boat on what's probably going to be the biggest holiday season ever for eCommerce."
Yotpo's research suggests the 2020 holiday shopping in the UK is going to look similar, but different this year. In 2019 52% of consumers conducted holiday shopping online vs. 34% that went with in-store shopping. And, in 2020 things look nearly the same – sort of. Fifty-six percent plan to shop online while 15% will shop in-store. Where did those other shoppers go? Completely away, as 27% aren't planning on shopping this holiday season, up 14% from last year.
As a result, Black Friday is going to have to change things up if it wants to stay in the Black. Only 13% of shoppers plan to start holiday shopping on November 27th. Additionally, 22% of shoppers aren't interested in Black Friday sales and another 13% aren't interested in Black Friday this year because it won't be a major in-store event. Only 5% plan to shop in-person-only to get those sweet deals, with 20% saying they will try to take advantage of both online and in-store deals. However, 41% say they are ONLY interested in Black Friday if they can get deals online.
Enterprise Times: What this means for business
Previously, it was assumed that most shoppers followed the same path from discovery to purchase. A digital shopper opened their browser, clicking through to a company's website via search and then buying a product all in one go. Now that thinking is so old school. Today's online buyer journey has endless combinations of channels, devices and touchpoints. A shopper may discover your brand via a Facebook ad on their phone, then search for your brand on Amazon on their laptop before finally purchasing in a brick-and-mortar location.
Yotpo's Report outlines key strategies and examples from the direct-to-consumer efforts of brands like Princess Polly, VERB and Kendra Scott. Brands that focus on mobile marketing and commerce. From brand accounts on TikTok, to syndicating user-generated content, to SEO and Google Shopping tactics. To bridging the online-offline shopping gap through new point-of-sale (POS) capabilities.
What does this all mean for your business? Enterprises will have to live and learn with the increasingly topsy-turvy buyer journey. Moreover, they need to be able to meet shoppers however they come to you. with relevant and influential content. Creating a seamless shopper experience that carries through all the way to the checkout page or cash register — and beyond.