KeyedIn has revealed that it is changing hosting partner from NTT (formerly Dimension Data) to Amazon Web Services for its cloud-based project portfolio management (PPM) solutions. It will move its UK instance starting in January 2021 and is looking to migrate the US and Australian regions later in the year.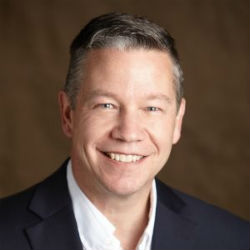 Matt Muldoon, Chief Product Officer, KeyedIn commented: "We selected AWS as our hosting service because of its strong reputation for secure and stable services with high availability. In particular, AWS is a good fit for KeyedIn's technology stack, giving our customers even more confidence around the stability and availability of an Agile Portfolio Management solution that enables them to place the right bets and turn quickly when opportunities or market threats arise."
According to the press release, the decision to move away from NTT was primarily two-fold. The first reason given is that AWS offers the ability to deploy instances in different countries across the world. This will allow KeyedIn to meet the data sovereignty requirements of its customers and prospects. The second is that it will look to introduce new deployment models which it will expects to improve availability and performance. AWS is used by a large number of SaaS vendors, including such companies as Workday and Salesforce. The inference is that KeyedIn will hope to reduce downtime to nothing during upgrades.
Enterprise Times: What does this mean
The news will be a blow to NTT. It completed the consolidation of its Global Data Centers division earlier this year as it formed a single company under NTT Ltd. However this did not complete the consolidation of all the NTT data centres. For example, NTT Communication has data centres in Australia, where NTT Ltd doesn't. NTT still needs to consider its strategy for SaaS vendors. They will often look for a single provider across the globe. One that can service all their needs on a single technology stack. This is what AWS offers.
This is good news for KeyedIn customers. It may mean they see improved performance once the migration is complete. It also offers better compliance options around data sovereignty. This is especially important in Europe where, with Brexit imminent, there are still issues to resolve. What is missing from the news is whether customers will experience any disruption during the migration. Also, how will KeyedIn carry out the migration? Will it migrate a few customers at a time? KeyedIn expects the migration to complete by August 2021.