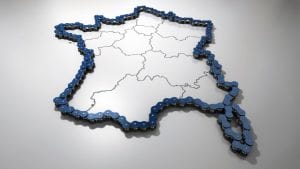 Big Bang is a multi-discipline implementation partner for FinancialForce, Salesforce and several other applications. It has worked with FinancialForce in North America since 2014. Following the localisation of FinancialForce for the French market earlier this year, it is now looking to expand the relationship and to sell and implement FinancialForce solutions in France from its office in Paris. Initially, it will offer FinancialForce ERP, but it hopes to extend that to the FinancialForce ERP solution in time.
Big Bang will look to sell FinancialForce to French organisations and French-speaking multinationals from both Paris and Montreal, Canada. This is a smart move by Big Bang ERP, whose co-founder was born in Mauritius. The Paris office was opened three years ago and has grown to sixteen people. The office currently mainly looks at NetSuite ERP, for which Big Bang is also a partner. This announcement will see it offer FinancialForce as an alternative in some verticals.
Big Bang CEO Gabriel Tupula commented: "FinancialForce ERP is showing continued growth in France, after many other key European countries, and we are proud to be able to help them navigate the French business landscape. Together we can help customers sustain their growth locally and abroad." 
Good news for FinancialForce
It is never easy obtaining the first few partners in a new country. With Big Bang ERP not only has FinancialForce obtained a partner that has experience in the local market but it also already has knowledge of FinancialForce and executive sponsorship for the partnership.
Stewart Monk, VP & General Manager EMEA at FinancialForce: "FinancialForce continues to grow our European presence, and we are excited to partner with Big Bang to expand our footprint in France. Providing a modern ERP solution with all the advantages of the Salesforce platform allows our customers to streamline their functionality and drive more nimble teams, better services, and increased customer satisfaction." 
Enterprise Times: What does this mean
The hard work is about to begin, though. Big Bang will need to skill up the local team in Paris, but if it can get close to Salesforce, then it might obtain some good leads to move forward with. What it needs, however, is some FinancialForce case studies under its belt. Currently, there appear to be none on the Big Bang site for FinancialForce. There are several for both NetSuite and Salesforce