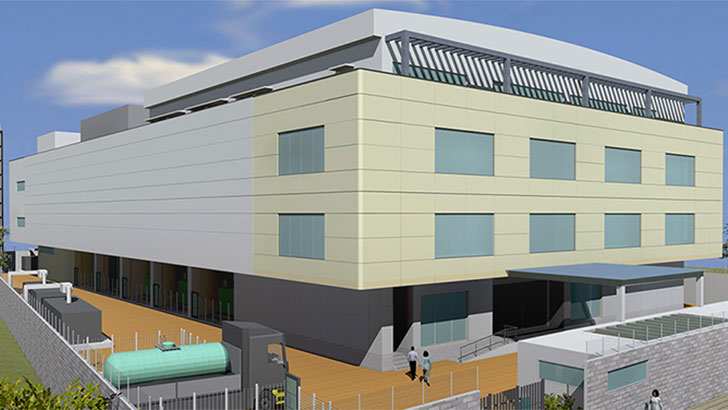 NTT Ltd has launched its Global Data Centers division. This was originally announced by Jason Goodall in October 2019. It sees 160 data center assets across 20 countries and regions and from multiple business units, now operating as a single unit. The data centers previously traded under the e-shelter, Gyron, Netmagic, Raging Wire and other brands. By bringing them all together, NTT Ltd will be looking to maximise its position as one of the top three data center operators in the world.
One of the targets that Goodall set out in October was to increase turnover for NTT Ltd from US$11bn to US$23bn by 2023. Goodall sees this happening by reducing costs, integrating diverse business units and cross-selling services to customers. Before any of that can happen, there was a need to create a foundation on which it could take place. This is that foundation.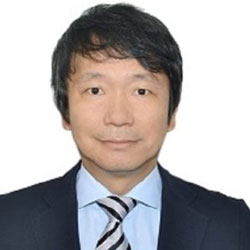 Ryuichi Matsuo, Executive Vice President for NTT Ltd.'s Global Data Centers division said: "We understand the core challenges our clients grapple with today as they move along the road of digital transformation.
"Having one data centres partner covering their global requirements makes it easier for clients to reach their business objectives, in a time where huge growth in cloud and data usage is creating a growing demand for data centres capacity. So, we are bringing together our global data centre businesses into one entity, offering a comprehensive end-to-end stack of data centre solutions and services to support our clients' demands."
What exactly is NTT Ltd's Global Data Centre division offering?
It's a key question. The press release and Matsuo's statement talk about an end-to-end stack of data centre solutions. But does this mean just hardware or is NTT Ltd going to push its Platform as a Service? How much of this is managed services? Where is the security play? The latter is something that NTT Security had built a solid reputation for prior to the merger.
Enterprise Times emailed five questions to NTT Ltd to clarify the announcement. The responses came from Matsuo who has previously talked to Enterprise Times about the plans for the Global Data Centers division.
What is meant by end-to-end stacks?
ET: Reading through the release it states: "end-to-end full stack capabilities, including networking and carrier network interconnection, hybrid cloud capabilities and lifecycle management services." The question is what does this mean? To most customers, lifecycle management means software not hardware. This suggests that there is a software stack here such as a Platform as a Service?
Matsuo: "The new Global Data Centers division provides data center hosting facilities that offer significant value over and above the facility itself; e.g. a set of related services to help clients deploy and manage their infrastructure, connect to the outside world and maintain equipment.
"In addition, one of the biggest challenges for data center professionals is managing the life cycle of data center equipment in a way that optimizes performance while reducing downtime, and this is provided as part of a managed service we offer to clients."
What about MSS?
ET: Another questions is where is the Managed Security Services offering? It seems to be completely missing from this release. Given the skills that NTT has in this area, I find that odd and confusing especially in terms of the demand for MSS services, data sovereignty and privacy
Matsuo: "NTT Ltd.'s Global Data Centers certainly provides robust physical security and many of the facilities have been ISO27001 certified, but the point is well made that our Managed Security Services are layered on top of any colocation facilities provided to ensure hosted equipment has robust cybersecurity controls too.
"We definitely see our depth in cybersecurity as a key differentiator and it's about how we position these services with clients during engagements that is critical."
How will customers get data into the cloud?
ET: Onboarding data is also a serious challenge for a lot of customers. There is no mention of what data services NTT is offering to help customers get from their on-premises environment to a hybrid cloud world.
Matsuo: "Data is a critical asset for our clients and we're having many conversations with clients across the world on how they store data, how they manage and govern data, how they protect and secure data and how they extract business value from data.
"We have a number of services that could apply here from advisory services around data, to data security controls, and migration services for applications and data. Some clients elect to move data to our colocation facilities and we'll certainly assist with this process. We can also assist with data migrations between their own facilities or to any other platform / facility."
How will you deal with multi-cloud?
ET: Multi-cloud is a further challenge. NTT has chosen not to support any particular cloud infrastructure, instead it has left that to customers. The challenge here is making those multi-cloud world function and tie them into hybrid cloud from a management perspective. This also comes back to the lifecycle management question in terms of what management tools and capabilities is NTT offering. [In the second sentence, ET should have remembered that NTT has its own OpenStack cloud]
Matsuo: "NTT Ltd. has relationships with the leading public cloud providers, we offer our own cloud platform and we offer data centre modernisation services that all contribute elements that enable clients end-to-end hybrid cloud environments. We also have a portfolio of advisory, support and managed services for cloud that will help clients choose the appropriate venue for each of their applications, migrate those applications and then help manage the hybrid infrastructure.
"Our Managed Hybrid Infrastructure Service (MHIS) has API access into the major cloud providers and on-premises technology partners (that could be also be deployed on our colocation facilities) to provide visibility, simplified and efficient operations, cost management and automation across hybrid estates. We are able to offer our clients the full stack of IT services, from networking through to applications and from consulting through to managed services."
What are you cross-selling?
ET: Perhaps the biggest thing here goes back to Jason Goodall's statement about cross selling across all the components that make up NTT Ltd. So far, there has been a lack of clarity about what services there are and how they will come together. This is the first release that seems to address this but only in a passing way.
Matsuo: "Cross sell across NTT Ltd. operating practices and services divisions is an absolute priority for the Group and there are many workstreams in place across strategy, go-to-market, sales and sales operations and services to ensure progress is made.
"Our value propositions are being further integrated, enablement conducted with country sales teams and tactics like 'joint pursuit teams' being executed in countries to accelerate this process. These activities will provide further ongoing competitive differentiation and therefore getting significant attention."
Expansion through growth before acquisition
In a previous conversation with Matsuo, he had talked about how the Global Data Centers division would expand. The company owns substantial amounts of land within its existing data centre campuses. This will allow the company avoid getting drawn into what is an increasingly expensive acquisition market.
Growth is also going to be key for success. Matsuo pointed out that NTT has seen an increase in the number of hyperscalers looking for a white label resell option. This fits well with NTT's positioning around the world and the need for all the major hyperscalers to be able to offer local data center services.
That same approach is what works well for large multi-national enterprises. They often find themselves working with regional partners but then have to negotiate the interconnects when they want to do failover services.
NTT Ltd is also building out a lot of new fibre and not just into the ground. The company recently commenced the construction of a new submarine cable called MIST. This will link Singapore, Myanmar and India (Mumbai and Chennai). It will allow NTT to ensure that its data centers are able to sit as close to the landing points as possible. This ensures customers get the lowest possible latency when using this cable.
Fibre in the ground is also a key element of the NTT growth plan. NTT is building out extensive fibre to the POP capabilities which means customers are able to get an easy connection, especially in metro area networks.
Enterprise Times: What does this mean?
While it is slightly disappointing not to get more clarity on NTT Ltd's plans for PaaS or MSS, this is a good announcement for the company. The Global Data Center division will underpin the growth in turnover that Goodall wants. It will also provide a jumping off platform for NTT as it looks at new emerging markets such as AI and autonomous vehicles.
There is no shortage of demand in this sector but, as has been seen in the past, all sectors have cycles. For the Global Data Center division, its reach, diversity in offering and access to key cable landing points should make it remarkably resistant to any market change.
The next step will be to see how NTT Ltd meets the next global challenge – running its data center estate on green power.