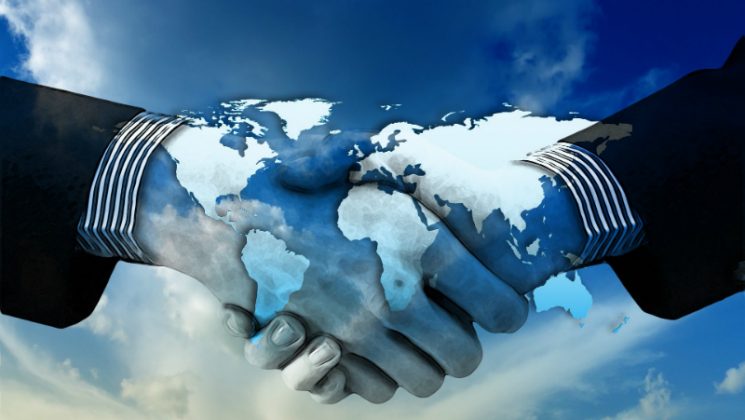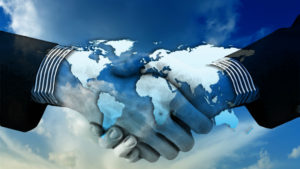 Salesforce has announced the expansion of its global strategic alliance with AWS. The intent is to "Accelerate Enterprise's Digital Transformations". To do this Salesforce and AWS announced three integrations that an enterprise can take advantage of, once they are available.
The announcement comes a year after a strategic partnership announcement with Google. This does not mean that it has ended the relationship with Google, far from it. Google were an innovation sponsor of Dreamforce this year.
In fact, Salesforce now has four strategic partners: Google, AWS, Apple and IBM according to a slide displayed in the main auditorium before the main keynote started. This latest announcement sees both Salesforce and AWS working on new integrations and improving old ones. These integrations will help organisations to tie instances of Salesforce system to the AWS cloud. Three integrations will use the new trusted framework.
AWS PrivateLink integration with Salesforce APIs:
Security is an increasing concern for many organisations. There is a growing trend for organisations to use private links to cloud vendors. They also want to have a secure and private hybrid cloud architecture. They therefore look for those cloud vendors to provide private links to other cloud vendors. AWS PrivateLink addresses this concern. It allows developers to utilise Amazon VPC's to connect to Salesforce APIs. It means that data travels over private rather public internet connections. The links are not only secure but also often less contended, though this is not spelled out in the press release.
AWS integration with Salesforce Platform Events:
The two companies will also work on an integration that will see developers able to trigger events within AWS from changes in Salesforce data. These changes could initiate an AWS Lamdba code instance for example. AWS Lambda already supports changes to data in S3, DynamoDB, Kinesis, SNS, and CloudWatch. The addition of Salesforce to that list opens up other integration opportunities.
Other unspecified Amazon solutions will also be able to take advantage of this. The integration available in 2019 can also publish information back to Salesforce. This will allow organisations with connected devices to initiate processes within Salesforce. For example, if a sensor indicates a component is near end of life this might generate a sales opportunity within Salesforce.
Integration with Amazon Connect for Salesforce Service Cloud:
One integration that is available today is that between Amazon Connect and Salesforce Service Cloud. Amazon Connect is a cloud-based call centre. This already supports integration points for interactive voice response (IVR), automatic call distributor (ACD), and CRM. Deeper integration between Amazon Lex and Salesforce Einstein will be available. This will allow those same call centres to leverage the Einstein bots and potentially Einstein Voice when it becomes available. Amazon Connect for Salesforce Service Cloud is now available and mutual customers can install the Amazon Connect CTI Adapter on the AppExchange.
One customer already leveraging this integration is Intuit Inc. Loren Lacy, Group Product Manager, Customer Success and Sales Technology, Intuit Inc commented: "With the seamless integration between Amazon Connect and Salesforce, we're unleashing the power of technology to customize the agent experience through data. We're improving productivity and allowing them to focus on customers, not their tools, to provide the best possible customer experience."
Data centre footprint increases
Salesforce already uses AWS data centres in Australia and Canada. It announced that it will continue to expand its presence in those countries. By inference it will extend its data centre footprint with AWS. The press release held back from naming any other expansions and how it will balance that with Google data centres remains to be seen.
Matt Garman, Vice President, AWS Compute Services commented: "Because of the deep relationship between AWS and Salesforce – Salesforce runs the vast majority of their public cloud workloads in AWS, and Amazon relies upon Salesforce across various businesses to enhance customer relationships – we have a unique ability to integrate our services and provide customers with enhanced solutions. These new integrations will enable companies to leverage the full power of both platforms, driving innovation and building intelligent, connected customer experiences."
What does this mean?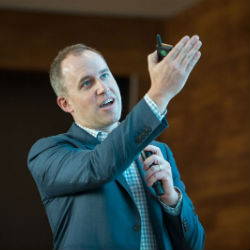 It is good to see companies increase the depth of their relationships. It demonstrates that the partnership, announced years before, is actually successful and improving. That Google is also a sponsor of Dreamforce would indicate that Salesforce is managing to balance its strategic partnerships well. Something that in the past hasn't always happened with its partnerships.
Bret Taylor, President and Chief Product Officer, Salesforce commented: "Salesforce's growing strategic relationship with AWS is fuelled by a shared commitment to customer success. Our newest integrations will empower CIOs to securely share and synchronize data across two of the world's most trusted cloud platforms to accelerate their digital transformation."
Missing was a specific announcement from Salesforce and AWS of more data centres in new regions. However, that may follow after Dreamforce. In a press Q&A earlier this week Parker Harris, Co-founder intimated that there would be no announcements of new data centres this week.