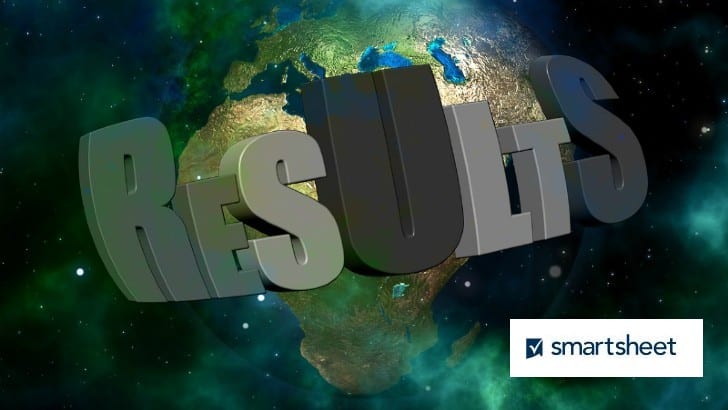 Smartsheet reports its Q3 Fiscal 2021 earnings this week. The Smartsheet Inc share price soared jumped to a record high of $74.35, before settling to $69.32 at the close, still a rise of 10.97% on the day. (Source yahoo.com). The jump came despite an operating loss of $35.9 million and a negative cash flow of $5.2 million.
However, the end of those losses may be in sight as Jennifer Ceran, CFO of Smartsheet commented: "We completed our transition to the public cloud during the quarter. As a result of the wind-down costs related to our legacy data centres, we saw a drop in our gross margin this quarter. We expect our gross margin to rebound in the fourth quarter with the exit from our data centre infrastructure now complete."
With the company now hosted on public cloud, it means that future growth will be achieved more profitably than before and remaining obligations from running its datacentres will diminish significantly. Cash flow will certainly return to positive in the next quarter, though the operating losses may continue as Smartsheet continues its expansion. Revenues grew 38% year over year to $98.8 million.
Other notable metrics included:
Customers with annualized contract values ("ACV") of $5,000 or more grew to 11,172, up 33% year over year.
Customers with ACV of $50,000 or more grew to 1,331, up 73% year over year.
Finally, customers with ACV of $100,000 or more grew to 504, up 81% year over year.
Average ACV per domain-based customer increased to $4,665, an increase of 42% year over year.
Dollar-based net retention rate was 125%.
The future
Smartsheet also projected figures for the final quarter of fiscal 2021 and the full fiscal year 2021. For the fourth quarter, it expects revenues of between $102 and $103 million, growth of 30-31%. An operating loss of between $18-16 million and a net free cash flow of between $6 – $8 million.
The company also announced the appointment of Pete Godbole as Chief Financial Officer. Godbole was previously CFO at Hearsay. He was previously CFO at Gooddata and before that held senior finance positions at VMWare. Godbole commented: "Smartsheet is an innovative market leader that has made tremendous strides as a company, and is well-positioned for future growth. I look forward to working alongside Mark and the leadership team to accelerate market penetration by delivering customer value and creating returns for our shareholders."
With Ceran retiring, there will be a transition period during which she will remain at the company.
The omens are good
Smartsheet continued to deliver in another strong quarter of growth. Mark Mader, CEO, Smartsheet, called out three key events. The acquisition of Brandfolder for a final total of $152.5 million, a successful ENGAGE conference where the company had 60,000 registrants and more than $1 million in federal bookings for its government segment. Its government business was also boosted when it achieved the Department of Defense Impact Level 4, IL-4 provisional authorization. This will enable the aerospace and DoD sectors to deploy the Smartsheet Gov platform.
Mader also called out successes in the private sector during the analyst call commenting: "McGraw-Hill, a global learning science company, is at heart an engine of content creation and distribution. Smartsheet enables them to automate and simplify the process of creating and sharing media assets for its educational products, cutting time and effort out of assigning and revising assets and processing vendor payments, improving efficiency by 50%.
"I love how McGraw-Hill's design leader put it. She said, 'Smartsheet frees up our designers to spend their time being creative, brainstorming and conceptualising big ideas instead of working on photo metadata and tracking it for hours of their day, Smartsheet lets us focus on the fun stuff.'" (Source Seekingalpha.com)
Mader also called out the potential growth in both APAC and EMEA regions. Though Smartsheet does not yet split those regions out in its quarterly numbers. Mader noted: "We remain very focused on the UK and Continental Europe next year. And in the Asia-Pac region, headquartered out of Sydney". With the migration to AWS complete Smartsheet is now able to expand into more regions quickly as demand increases. Mader indicated that we could expect more announcements around international expansion in 2021.
Enterprise Times: What does it mean
Smartsheet is heading in the right direction. It has continued its outstanding revenue growth and is also looking to ensure its future profitability. Its acquisitions are also now woven into its core platform. At ENGAGE, it demonstrated the integration of Brandfolder. The conference also saw three other major product announcements from Smartsheet. A no-code platform called WorkApps, 10,000ft panel for Smartsheet and a new automation engine Bridge.
It is demonstrating acquisitions are integrated into and strengthen the core platform rather than remaining purely independent. The future for Smartsheet looks go, and the analysts seem to share that view.