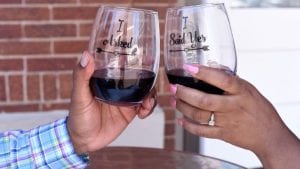 Gene Farrell, Chief Product Officer of Smartsheet, made several product announcements during the keynote at the Smartsheet ENGAGE virtual conference. These included a no-code platform called WorkApps, the 10,000ft Panel for Smartsheet and a new automation engine, Bridge. Smartsheet also made generally available new features on the platform, including a document builder, column formulas and enhanced proofing functionality.
WorkApps
Workapps is a new no-code platform that will enable organisations to create custom desktop and mobile applications on top of the Smartsheet platform. Applications can leverage forms, dashboards, reports and data drawn from both Smartsheet and external applications. These include Tableau dashboards and Google Docs. The platform supports personalisation around roles; thus, a single application will work across an organisation with different data visibility and functionality depending upon responsibilities of the individual.
Gene Farrell, Chief Product Officer at Smartsheet, commented: "Dynamic work requires an empowered workforce that can initiate, manage, and execute on work and innovate for the company, without being limited by technology or departmental silos. This is the power of WorkApps. Teams are now empowered to build flexible applications within minutes that unify their solution and streamline workflows to improve effectiveness."
The ability to add applications to Smartsheet replicates the kind of functionality that FinancialForce and Kimble applications have been leveraging from the Salesforce platform. Smartsheet customers seem enthusiastic. Hina Patel, Director of Sales Operations at Cisco commented: "I have been waiting for a solution like WorkApps that can give us quick and easy access to the content we need, when and where we need it. The ability to take our Smartsheet assets, along with other tools we use, and package an entire solution in an intuitive app will make it even easier to drive active participation from everyone involved in the process, no matter their role."
10,000ft Panel for Smartsheet
Smartsheet has integrated the powerful resource management features of 10,000ft within the Smartsheet work platform. Gene Farrell, Chief Product Officer at Smartsheet, commented: "An organization's most valuable asset is the talent of its teams and ensuring the right people are doing the right work is paramount to business success. Due to the impact of the pandemic, organizations are operating leaner than ever before so it's critical they can effectively manage their workforce in a way that creates efficiencies and empowers teams to make the most of their skills and time."
This integration has taken more than a year but sees some of the technology from the acquisition of 10,000ft that Smartsheet made in May 2019 embedded within the Smartsheet work platform. The new panel enables Smartsheet users to:
Visualize the team's capacity by understanding each team member's total availability across all projects.
Get the big picture of project resourcing needs by visualizing each team member's total planned workload in Smartsheet based on their assigned tasks in 10,000ft.
Build the best team for every project with a real-time preview in 10,000ft via the impact of team member assignments and resourcing changes.
Balance bottom-up task execution with top-down staffing with day-to-day tracking in Smartsheet while maintaining a resourcing plan of record in 10,000ft.
Bridge
Bridge is a no-code automation engine that enables companies to automate repetitive processes across the organisation. The solution empowers users to create complex workflows across multiple applications and is not restricted to Smartsheet. Integration points already exist to Marketo, Salesforce and Slack at least.
Automation is key to improving efficiency across businesses. With the recognition that most organisations have a hybrid application landscape, the integration to third-party applications is not just sensible; it is a necessity.
Gene Farrell, Chief Product Officer at Smartsheet, commented: "Today's business processes often rely on multiple systems updated by manual tasks or IT intervention. But these systems are not always connected, leading to inefficiencies and data silos. Bridge eliminates these barriers by connecting your critical enterprise systems, allowing for more sophisticated integrations and dynamic workflows — helping you gain a clear picture across systems to make informed decisions for your business and deliver quality work, faster."
The cross-platform process automation engine will enable organisations to connect different data sources and deliver unparalleled insights and efficiencies. The platform can process data from multiple sources, and trigger actions base on the values of those data sets. For example, introducing a new discount on a product? Initiate a marketing campaign to customers that have bought or browsed that product in the past. What is exciting about this announcement is not the announcement itself. It is one of the possible use cases that customers will create.
New features
Smartsheet also showcased three new features at the conference:
Document builder gives teams the ability to automatically create custom PDF documents from templates using sheet data. These documents can be downloaded or attached to the appropriate row to keep everything organized in Smartsheet.
Within Smartsheet column formulas a formula is applicable to an entire column while maintaining the consistency and accuracy of data.
There is now support for proofing of video and Microsoft Office files. Users can upload, review, comment, and approve videos, Word, Powerpoint, and Excel files right from Smartsheet.
Enterprise Times: What does this mean
This is an impressive set of announcements from Smartsheet. It brings its platform in line with many of its many competitors where it fell short and advances ahead of them in other ways. The new proofing tool replicates to an extent the functionality that Wrike added earlier this year.
The introduction of Bridge and WorkApps provides a comprehensive no-code platform for organisations to extend Smartsheets significantly. It isn't clear if Smartsheet developed its own no-code platform of has white labelled one from another company. This is important. If it is the latter, customers will see improvements faster. Regardless, customers can now start to personalise their installations without the risk that traditional customisation of a solution entailed.
Customers are eager to try these solutions out. Chad Eiring, Senior Manager of Data Science and Process Management at Vertiv commented: "The ability to automate data across platforms is powerful, but having a solution that enhances Smartsheet workflows without code is something I've been looking for. Bridge takes automation to the next level by giving our team the ability to create complex workflows that transform data in new ways between Smartsheet and our most critical systems and provides a cross-platform view of the business insights we need.