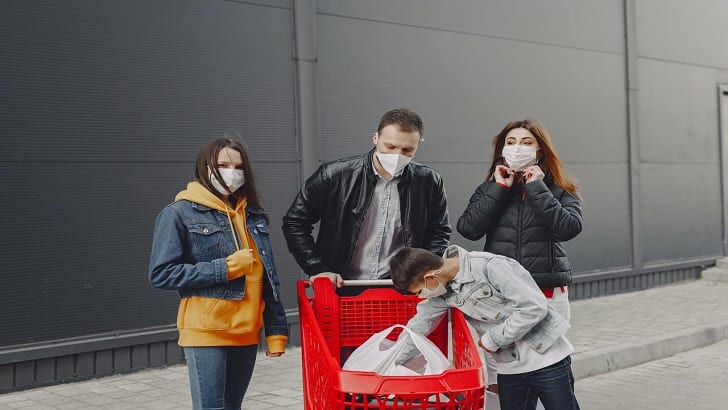 Forty-five percent of British consumers say they will dramatically change the way they shop this year. Decimating the predictions and forecasts that marketers and businesses rely on during the holiday season. Major shifts in consumer shopping behaviour are happening in the run up to the festive period. This according to new research from BlueVenn.
It appears that younger generations are the most likely to upend expectations and readily embrace change. Fifty-nine percent of 16-34 year olds expecting to significantly change their shopping behaviour.
For marketers, there are considerable fears about their ability to react and respond. 58% are concerned they won't be able to alter their marketing efforts to cope with changes in consumer behaviour. This jumps to an eye-watering 80% for brands with revenues between £100 and £499 million. Retailers are most worried that they will fail to ensure personalisation over multiple channels (53%). In addition, miss out on target customers (51%). However, a fear that they will waste advertising budget comes in close third (42%).
The rise of the Hybrid Shopper
Despite lockdowns and health concerns around COVID-19, half of all shoppers will carry out their shopping through a mixture of online and in-store trips. Even amongst the group of hybrid shoppers, there has been a distinct shift in the proportion buying online this year. 'Hybrid shoppers' in the UK last year conducted the majority of their shopping in-store. This averages 88% in-store compared to 12% online. However, this year the balance has shifted, placing greater focus on online purchasing (averaging 55% online compared to 45% in-store).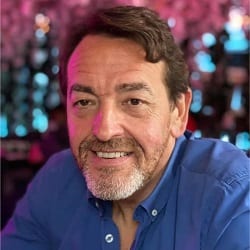 Steve Klin BlueVenn's CEO, suggested, "For retailers with an online and high street presence, our findings are a blessing and a curse. Our research shows there is understandably a trend towards online shopping. But also suggests that retailers need to be prepared to accommodate the rise of the 'hybrid shopper.' Those customers that increasingly mix both online and in-store trips as part of their festive spending spree. With just under half (41%) of those surveyed admitting this seasonal behaviour will be indicative of their future shopping habits. As a result, gaining a full understanding of that behaviour will be critical. Retailers are rightly embracing digital channels. They will need to be able to track their customers' meandering passage between their online and offline channels."
A challenging environment
In a challenging financial environment for retailers and consumers alike 13% say they will spend more this Christmas. A considerable portion (41%) of shoppers believes they'll spend less this festive period.
For those retailers reliant on physical stores, a worrying trend is emerging. The average number of Christmas shopping trips across November and December dropped from four last year to two this year. There is, however, some solace for retailers. More than a quarter of shoppers (26%) say they'll increase the amount they spend on each trip by 10-30%. This rises to 41% for those aged 25-34. In a highly competitive market, capturing this interest, and drawing footfall among shoppers, will become increasingly important. In addition to attracting the biggest spenders being crucial to success.
Reducing Christmas spend
While shoppers indicated they will reduce, or consider reducing, their overall spend at Christmas, there is hope for brands. When it comes to building brand loyalty, 56% say having purchased from a company in the past is important. This compared with 43% who believe flash sales are important. However, with a noticeable shift to online purchases, the increased competition in the digital world could lead to many shops failing to capture their traditional Christmas revenue in an online environment. In fact, 62% of marketers reveal they are worried they'll lose regular customers as they move online.
With brands hoping to take stock of the changing landscape and improve marketing practices, more than four in five (84%) marketers believe they are able to capture the data required to take advantage of increased online spending and use it to guide future marketing strategies. However, a concerning 57% of marketers concede that they do not collect data about their customers' path to purchase across both in-store and online channels. Even more alarmingly, 44% of marketers aren't even tracking customer spend across both channels.
Enterprise Times: What this means for business.
The Coronavirus pandemic has impacted every aspect of our lives, including the way that consumers shop. As businesses enter the crucial festive period, many retail marketers are unsure the form and direction of consumer shopping behaviour. More importantly, business have to be prepared to understand the changes in user behaviour and its relationship with their high street locations.
Increasingly, online shoppers have an endless combinations of channels, devices and touchpoints. A shopper may discover your brand via an Instagram ad on their phone, then search for your brand on Amazon on their laptop before finally purchasing  on the high street. Brands will need to understand this complexity of consumer shopping behaviour. This will require businesses altering their digital real estate to accordingly reflect this assortment of customer journeys.