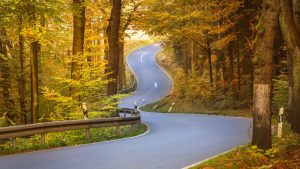 Precisely and the America's SAP User Group have released The 2023 State of SAP Automation Report. This report looked at the role of automation and trusted data in digital transformation. Tray.io has released Tray Universal Automation Cloud. This new solution promises to deliver a relatively frictionless experience for organisations to build hyper-automation into their software architecture.
Qdos, the leading insurance and tax services provider for contractors and self-employed, has refreshed its brand with Sitecore and the help of UNRVLD. MangoApps has further enhanced its employee hub by adding no-code workflow Apps.
Aliaswire, Inc. has partnered with Deluxe, the trusted payments and data company. The partnership will see DirectBiller, the digital billing and payment platform. Mangopay has announced a strategic alliance with VTEX. This will combine the Mangopay payments solutions with the VTEX enterprise digital commerce platform.
Acquisitions
Arlington Capital Partners has agreed to acquire Exostar, LLC ("Exostar"). A leader in trusted, secure business collaboration in highly regulated industries. Including aerospace and defense, healthcare and life sciences, from Thoma Bravo.
Silver Lake has completed its voluntary public tender offer of Software AG. After fulfilling all closing conditions, Mosel Bidco SE, a holding company controlled by funds managed or advised by Silver Lake, announced today the settlement of the tender offer. Software AG shareholders will now receive the offer price of EUR 32.00 in return for each tendered share of Software AG.
Appointments
BlackLine appointed Mary Ainsworth as Chief People Officer, effective Sept. 5th.
Cyara announced the appointment of Jeff Romano as Chief Customer Officer (CCO). Also the promotion of Cyara's Executive Vice President of Product, Max Lipovetsky, to Chief Product Officer.
Demandbase announced the appointment of Kelly Hopping as Chief Marketing Officer (CMO). Also Michael Wilczak as the Chief Strategy and Development Officer.
SOCi appointed Ed Calnan as the company's President and Chief Revenue Officer.
Thought Industries has appointed Lauren Forrester as Vice President of Global Demand Generation.
Business
CData Software successfully achieved Google Cloud Ready – Cloud SQL Designation for Cloud SQL. This is Google Cloud's fully managed relational database service for MySQL, PostgreSQL, and SQL Server.
Creatio announced that SotaTek has joined its channel network. The new partnership unlocks new opportunities in efficient business automation for businesses in Vietnam, Japan, Australia, South Korea, and the US.
Denodo and Data Sentinel have partnered to create a solution that automates the time-consuming, labor-intensive tasks related to compliance with Canada's new Quebec Law 25. To address the needs of companies that serve Quebecois customers. The solution helps organizations facilitate compliance with Law 25 with unprecedented speed and efficiency.
FloQast announced a strategic consulting partnership with PwC Germany, a global assurance, advisory, and tax services leader.
Freshworks Inc. announced an average increase of 42% over the past three years in Microsoft Teams usage by Freshservice customers. This will improve the employee experience through more efficient AI-powered virtual agent support.
ProgressLEAD has partnered with Hypergene to become a reseller, implementer and customer support partner for Hypergene Projects.
Infosys is collaborating with Microsoft to develop industry-leading solutions that leverage Infosys Topaz, Azure OpenAI Service and Azure Cognitive Services.
The KNIME Learning Center announced a set of newly designed courses around productionisation. They will teach data analysts, engineers, and scientists how to correctly productionize a data science application.
The Social Networks Lab at ETH Zürich and KNIME announced the launch of the "Soccer Analytics Student Challenge" for students at ETH.
NTT DATA has achieved the Amazon Web Services (AWS) Telecommunications (Telecom) Services Competency in the Operational Support Systems (OSS) category.
Oracle announced opening a second Oracle Cloud Region in Mexico. This is in partnership with Teléfonos de México (TELMEX-Triara). This becomes the first hyperscaler to have two cloud regions in the country to broaden access and provide greater resiliency.
Pluralsight announced that its social impact organization, Pluralsight One, is providing $2.5 million in immediate cash grants to new and existing nonprofit partners. These grants, in addition to the 41,000 free Pluralsight Skills licenses, the organization is donating. This will help these strategic partners expand access to technology skills development for historically underrepresented populations in the communities they serve.
Seismic unveiled the company's vision for generative AI in enablement. Including a high-level overview of its AI roadmap and a new customer community for sharing AI best practices.
Tray.io announced its membership in the AWS Partner Network. Also the availability of the Tray Platform on the AWS Marketplace.
Zoho announced a strategic collaboration with Ingram Micro. It will combine the versatility of Zoho Workplace with Ingram Micro's deep expertise in training, customer support, implementation, managed services, change management, and more.
Customer
Accela announced the successful migration of the City and County of Denver, CO; Allendale, AZ; Cleveland, OH; Indianapolis, IN; and Virginia Alcohol Beverage Control to the cloud. Securely streamlining  their critical resident services.
Accenture supported the Mount Sinai Health System (Mount Sinai). Migrating its enterprise electronic medical record (EMR) system, Epic, to the Microsoft Azure cloud environment. This marks the largest production instance of Epic running on Azure. A significant development in the complex healthcare industry.
Arcoro has introduced a generative AI tool to its ExakTime platform. This will assist users in efficiently composing clear, professional company alerts and notifications.
Viseven, a leader in MarTech solutions for pharmaceutical and life sciences companies, is leveraging Creatio's platform to streamline financial data management.
Dext revealed how Mazars has implemented Dext Prepare to help clients easily and accurately upload receipts and expense information to their accounting system in a series of conversations.
Cosentino, a leading global manufacturer based in Spain, has transformed its operations through business process automation and robotization services with DXC Technology.
Colorado School of Mines, a public R1 research institution focused on applied science and engineering, has selected Ellucian Banner SaaS, a premier student information system, to modernize its technology operations and elevate the student experience.
Jupiter Money, one of the pioneering money management apps in the country, uses Freshworks Freshdesk and Freshchat to deliver best-in-class support to its customers. UK-based branded multi-beverage manufacturing business AG Barr digitally transformed its IT service management (ITSM) using the cloud-based solution Freshservice.
Microsoft Corp. and Mercy are forging a long-term collaboration. Using generative AI and other digital technologies to give physicians, advance practice providers and nurses more time to care for patients and improve the patient experience. Mayo Clinic, a world leader in healthcare known for its commitment to innovation, is among the first healthcare organizations to deploy Microsoft 365 Copilot.
The Georgian Bay Information Network (GBIN), a partnership of six Ontario healthcare organizations, is advancing its use of Oracle Health's electronic health records (EHR). Adding new capabilities for advanced clinical services, optimized medication administration, and oncology speciality support. This will be under its recently launched multi-year project called eNautilus.
Southwest Airlines is leveraging Qualtrics to keep a pulse on employee sentiment as it continuously evolves its roadmap to support employee needs.
Global infrastructure operator Ferrovial and technology consultancy NTT DATA have doubled down on their partnership with Salesforce to develop the next generation of sustainable infrastructure technology.
Global biopharmaceutical company AstraZeneca has chosen SAS to help increase efficiency and drive automation in the delivery of statistical analyses for clinical and post-approval submissions to regulatory authorities via SAS's cloud-based software and technologies.
Financial Reports
Accenture
Accenture reports its Q4 and full-year results. Julie Sweet, Chair and CEO, Accenture, said, "I am extremely proud that we have achieved another strong year of financial performance in fiscal year 2023. Our ability to remain laser-focused on meeting the needs of our clients is reflected in new bookings of $72 billion in fiscal 2023; 106 clients with quarterly bookings of more than $100 million; and reaching a record 300 Diamond clients, our largest relationships.
"Our clients' generative AI bookings of $300 million in the last six months position us at the heart of the beginning of AI-fueled reinvention. I would like to thank our extraordinary 733,000 people who made these results possible and focus every day on creating 360° value for all of our stakeholders."
Key figures included:
Q4 revenues are $16.0 billion, an increase of 4% in both US dollars and local currency
Full-year revenues are $64.1 billion, an increase of 4% in US dollars and 8% in local currency
Free cash flow is $3.2 billion for the quarter and $9.0 billion for the full year
New bookings are $16.6 billion for the quarter and $72.2 billion for the full year, a 1% increase in US dollars and a 5% increase in local currency over full-year fiscal 2022 new bookings
Vena
Vena published a business update for H1 2023. The Intelligent Complete Planning platform vendor, added 200 new customers and celebrated success across Vena's Services and Solutions Partner Ecosystem. While the company revealed it increased revenue, no numbers were given.
Hunter Madeley, Vena CEO, commented, "Our customers are leveraging Vena to navigate their best path through what continues to be highly variable market conditions for most organizations. The Vena Insights product, which puts the power of AI in the hands of our customers, has seen tremendous uptake this year as finance and operations teams become stronger strategic partners for their organizations.
"Whether leaning on the experience and knowledge of our service and support teams, or the strength of our expansive Partner ecosystem, our customers are taking full advantage of the investments we continue to make in our platform. We remain grateful to the entire Vena community for their continued support, and we look forward to serving record numbers of customers and partners in 2023."
Product
Cleo announced the availability of multiple new platform innovations designed to help organizations optimize supply chain execution through improved control, automation, and visibility of integrations between their ecosystem and back-office systems.
Dialpad announced the release of PII Redaction. An AI-powered feature designed to fortify privacy safeguards of personal identifiable information (PII). Also to empower users with greater control over their data.
Docebo announced the availability of Docebo for Microsoft Teams on Microsoft AppSource.
Docuware released Docuware 7.9, which optimizes the mapping of the procurement process.
GoodHabitz has added Indian English to its language library.
Hyland announced its latest product enhancements. Including more than 40 within its OnBase platform. They are geared toward a more modernized end-user experience. As well as the ability to build and deploy more tailored business applications faster than ever.
Igloo announced the rollout of Igloo Flex. An enterprise-grade intranet platform that is scalable to meet the diverse needs of desked and deskless – or frontline – employees. Enabling highly personalized experiences and equitable access to digital workplace resources.
Infosys announced the launch of Infosys Cobalt Airline Cloud (ICAC). A first-of-its-kind industry cloud offering designed for commercial airlines to help them accelerate their digital transformation journey.
M-files announced enhancements to its knowledge work automation platform that revolutionize how knowledge workers operate by leveraging generative AI.
Pipedrive announced a series of new updates to its Automations feature. These make it easier for admin users to build and set up efficient workflows with their teams.
Pipeliner released the Pipeliner CRM "Michelangelo" release.
Rockwell Automation has launched a new artificial intelligence (AI) product, Asset Risk Predictor, from Fiix by Rockwell Automation. This will secure its position as an industry trailblazer in maintenance software.
SAS has revealed expanded capabilities to its SAS Viya flagship data, AI and analytics platform. The new products create lightweight environments for rapidly building AI models and applications, support multiple programming languages and provide immediate access to scalable cloud computing.
Sisense unveiled the public preview of Compose SDK for Fusion. Compose SDK for Fusion is a flexible development toolkit that gives developers and product leaders tools to embed context-aware analytics in a code-first, scalable, and modular way. Which accelerates the development process, reduces maintenance overhead. This also saves valuable time compared to coding analytics from scratch.
Teradata announced new enhancements to its leading AI/ML (artificial intelligence/machine learning) model management software in ClearScape Analytics (e.g., ModelOps). Meeting the growing demand from organizations across the globe for advanced analytics and AI.
UKG has introduced generative AI-powered conversational experiences for the UKG Pro and UKG Ready HCM suites.
Usergems announced its latest product updates. I including three new dashboards, a Salesloft integration for Account Tracking, support for Salesforce iFrames and bug fixes.
WorkForce Software launched its new prebuilt integration to SAP SuccessFactors Human Experience Management (HXM) Suite. Leveraging SAP Integration Suite, which is part of SAP Business Technology Platform (SAP BTP).
Zoho has introduced smart composing and on-the-fly formatting features in Writer. These will accelerate content creation and formatting. Initially available in the US, it will roll out globally in time.