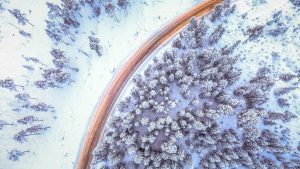 PSA continues to draw the interest of venture capital firms. This week BigTime Software receives $100 million from Vista Equity. Vendors continue to announce the hires they have made to start the new year with several mentioned below. Hires by Unit4 and Totalmobile were also covered during the week.
NetSuite also focused on PSA with its latest release, 2022R1, adding intelligent 360 dashboards for projects and cash management. Accounting Seed unveiled Magnolia Home, the latest iteration of its accounting suite. Forecast unveiled an embedded analytics solution built on SiSense.
Acquisitions also maintained a cadence with Precisely acquired PlaceIQ, the location intelligence firm and Epicor buying JMO Business Solutions Ltd for its WMS solution.
Pick of the week
DronaHQ has launched a developer plan that gives developers or engineering teams, creator access to the low code platform for free. The new plan allows the building and testing of apps. However, a paid-for plan is required to distribute apps into production.
The developer plan includes:
UI Builder: Create and test unlimited apps (in creator mode only*)
Actionflow Builder: Configure events on button click, page load, value change
Connect Your Data: Connect to your data sources using connectors or with Custom APIs (REST + GraphQL)
Sheets: Build apps from scratch with our no-code built-in database
Reusable Queries & APIs: Create reusable Queries and API connectors using dynamic variables
Jinen Dedhia, DronaHQ Co-founder, commented: "DronaHQ seeks to enable every business team to take their digital tools and apps to market fast. Developers are fundamental to bringing this vision to life, and we are on the journey to make every step of the development process easier with DronaHQ.
"While 14 days would not have been enough for users to fully understand the platform potential, now they get the capabilities to test necessary features, whether it is to do a drill down evaluation of the tool or design MVPs."
Acquisitions
Datto Holding Corp has acquired threat detection and response company Infocyte. It will extend Datto's security capabilities that protect, detect, and respond to cyber threats found within endpoints and cloud environments.
Mitratech acquired Quovant, a premier solution for spend management, advanced analytics, and legal bill review.
Newgen Software is acquiring India-based Number Theory, an AI/ML (artificial intelligence and machine learning) data science platform company.
PDI has acquired Universe Group plc, the British financial technology company. The transaction includes the acquisition of Universe Group entities htec and Celtech.
Sage has completed the acquisition of Brightpearl, a cloud-native multichannel retail operating system for retailers and wholesalers.
Visma acquired Danish IT company Sofus Døgndata, which focused on removing handwritten reports between residential institutions, foster families and municipal agencies.
Appointments
Celonis made three senior appointments Vaishnavi Sashikanth as Chief Engineering Officer, Chris Donato as President of Global Sales, and Gene Reznik as SVP, Ecosystem & Industries.
DocuWare announced the appointment of Thomas Gröhl as its new Vice President of Marketing, effective Jan 1, 2022.
Domo has appointed Mohammed Aaser as Chief Data Officer. A 15 year veteran, he was previously Chief Data Officer at McKinsey and Company.
FD Technologies has appointed Usama Fayyad as a Non-Executive Director of the Group from 19 January 2022.
Iterable has appointed Adriana Gil Miner as its Chief Marketing Officer.
Salesforce appointed Lori Castillo Martinez as Executive Vice President and Chief Equality Officer.
SAP has appointed Alex Klaeger as president of the Middle and Eastern Europe (MEE) region as of February 1, reporting to Scott Russell, Member of the Executive Board of SAP SE.
TigerGraph has appointed industry veteran Harry Powell as Head of Industry Solutions to build and lead the Industry Solutions team.
Business
ActiveCampaign issued separate business updates for APAC, EMEA and overall revealing customers of its CX platform saw a 110% average increase in leads during the year. In April 2021 it grew its Dublin office to more than 100 employees and is planning its first data centre outside the US in 2022.
Agiloft launched a new website brand and has refined its core company mission: Contract Management Without Compromise.
Nintex announced a new partnership to bring integrated eSignatures from Nintex AssureSign into Insuresoft's Diamond Platform to fuel the insurance industry's digital transformation.
RamBase has announced that Maximum Solution Consulting UK (MSC) is its first partner in the UK.
HR specialist SD Worx is fully integrating its cloud-based HR solutions portfolio under the "Adessa, an SD Worx Company" brand, strengthening its position as the leading European end-to-end HR IT service provider. Adessa, an SD Worx company offers customers innovative and scalable HR solutions – based on SAP and SD Worx technology – to support the entire HR domain.
ServiceNow has created a cross-functional organization, the Center of Excellence for Accessibility, and appointed Apple and Nike veteran Eamon McErlean as vice president and global head of accessibility to lead inclusive innovation on the Now Platform.
Customer
Roseman University of Health Sciences has selected Anthology solutions to elevate the overall student experience and prepare tomorrow's healthcare professionals for success.
Ereztech LLC has selected BatchMaster ERP for Chemicals solution to help streamline and scale up their growing domestic and international business.
Sekisui Medical Co., Ltd. has adopted CCH Tagetik expert solution as a consolidated solution for both budget and global management.
Virtus Health, Australia's largest assisted reproductive services provider, has selected Ceridian and its Dayforce platform to manage its rapid growth and elevate its HR and people management capabilities.
Premium Credit Limited has selected Newgen's automation platform to enhance its premium finance process for business insurance customers. Tech Mahindra is carrying out the implementation.
Oracle announced that eobuwie.pl, a multi-national Polish retailer, recently chose Oracle Retail's merchandising cloud solution.
Xerox selected Oracle Cloud to support the launch of new businesses aiming to solve some of the world's most pressing problems at massive scale.
Backcountry, the speciality retailer of premium outdoor gear and apparel, is expanding its store footprint with Oracle Retail Xstore Point-of-Service.
Several schools have selected Oracle Cloud for Higher Education including, Bowie State University, Butler Community College, Coppin State University, Skidmore College, and the University of Pittsburgh.
Atlis Motor Vehicles (ATLIS), a startup mobility technology company, will implement QAD Adaptive ERP and other solutions in the Adaptive Applications portfolio, including QAD EQMS, QAD SRM QAD Demand and Delivery, QAD Automation Solutions and Advanced Warehousing.
OrthoIndy, a leading MidWest orthopaedic practice, enabled role-based, secure and seamless access to its patient Information for more than 900 employees across multiple locations with RoboMQ's ADP to AD integration solution.
Westcontrol, a turnkey supplier that designs, develops, and manufactures products for several industries, has selected and is deploying RamBase ERP.
Silverbullet revealed several wins through its partnership with Salesforce, including an Australian media firm. It has also won more general deals with Haier Europe, a global CPG business and a financial services company.
Telefónica España is extending its relationship with Teradata by migrating its on-premises data analytics ecosystem to Vantage on Google Cloud.
Jazz Solutions Inc., an IT services firm, has selected Unanet GovCon ERP as its all-in-one project management technology solution, which will help it continue to expand its market presence in 2022.
Zellis announced the renewal and extension of its Managed Payroll and HR Services agreement with Boots, the leading health and pharmacy retailer.
Financial Reports
Besides a new brand, Agiloft celebrated a record year in 2021. It reported:
100% increase in customer bookings
60% increase in annual recurring revenue (ARR)
72% increase in headcount
In a business update, Billtrust revealed it had surpassed $1 billion in supplier invoices delivered to accounts payable (AP) portals in 2021, its largest single-year total and a 58% increase over 2020.
Newgen unveiled its Q3 FY22 results. Total income was up 11% YoY to TS 209.8 Cr, and subscription revenues increased 20% to Rs 61.7Cr.
OneStream revealed that it achieved $200 million in ARR at the end of Q4, December 31st 2021. That represented a 75% YoY growth. It increased its customer base by 38% and now has over 900 customers.
Visma revealed its Q4 figures with ARR increasing 25.6% to €1,649m. All businesses achieved double-digit growth
Funding
Lattice, the leading people management platform, announced a new valuation of $3 billion. The valuation came after closing a $175 million round of funding from Thrive Capital, Elad Gil, Tiger Global, and Dragoneer.
Product
Access Learning, part of The Access Group, has launched its latest learning management system, LMS 11, an all-new mobile app, making learning in the flow of work an easy, intuitive part of a working day.
Action1 announced that its modern solution is available to organizations and MSPs for up to 100 endpoints for free forever.
Demandbase has updated its company taxonomies to provide users with a deeper understanding of their customer and prospect accounts. Users can easily identify whether a company is a global parent, subsidiary, branch or independent company. The feature is available in Demandbase Data Cloud and Demandbase Sales Intelligence Cloud.
Fivetran announced product enhancements extending dbt Core* with integrated scheduling and data lineage graphs.
HiBob announced a new partnership and integration with Deel, a leading payroll and compliance system for companies with international teams.
The latest version of Kofax TotalAgility is now available. It includes enhanced artificial intelligence, improved low-code development, and a new digital workforce management console with better visibility and insights.
NICE announced the availability of NEVA (NICE Employee Virtual Attendant) for Collection Adherence, a specialized offering to help organizations uphold the communications aspects of the new Fair Debt Collection Practices Act in the United States.
ServiceNow has released ServiceNow Impact, a solution designed to help customers accelerate the return on their digital transformation investments. ServiceNow Impact is built on the NOW platform. It combines AI‑powered recommendations, expert guidance, premium tech support and tools – all delivered in a personalized digital experience.