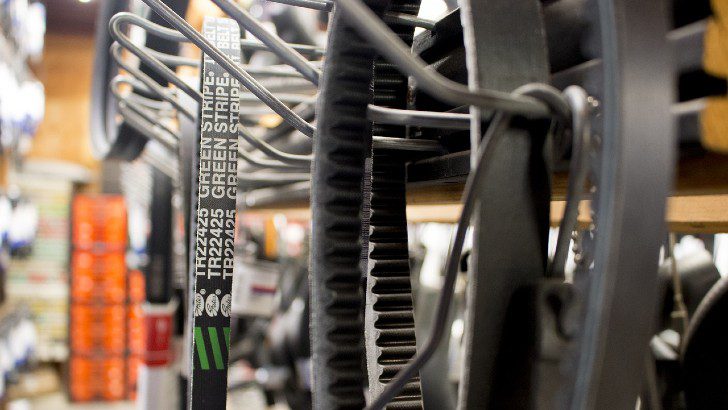 Epicor has made its first acquisition in 2022. It has bought its Canadian technology partner and warehouse management systems (WMS) solution provider, JMO Business Systems Ltd (JMO). It was founded in 1988 by John Oliveira, CEO, as a consultancy firm.
JMO then built a WMS solution for a large automotive parts customer in 1996. JMO indago WMS is now a leading choice for the automotive aftermarket and original equipment (OE) parts distributors in North America. The company also provides enterprise mobility solutions for warehouse operations and consulting services on warehouse setup, configuration, and best practices.
For Epicor, this is a natural add-on to Epicor Eagle and its automotive aftermarket. It is an industry sector that Epicor does well in, and indago WMS will help to strengthen its solution and presence.
Steve Murphy, Epicor CEO, commented: "Automotive is a core business for Epicor, and JMO indago™ is the gold standard in WMS technology for parts businesses, whether they're serving the aftermarket or OE service channel. This acquisition is a perfect fit for our Automotive solution set and for the customers who depend on Epicor to help drive growth, efficiency and profitability."
This seems like a natural addition to the Epicor portfolio and will strengthen a specific industry sector. Olivera commented, "We are thrilled to join a company that has the vision, commitment and resources to contribute to the long-term success of businesses at every level of the parts and service industry. JMO indago is a perfect complement to Epicor's impressive automotive portfolio, and together we can provide even greater value to growth-focused parts distribution businesses."
What will happen to indago WMS?
Neither party disclosed the terms of the deal. The ten current JMO employees will join Epicor. This includes Olivera, who will become lead product manager for indago WMS. JMO will also bring 50 customers to Epicor, some of which already use Epicor solutions such as Epicor Vision, Epicor Ultimate and Epicor Eagle. Indago WMS also supports integrations with JD Edwards and Microsoft Great Plains. So what will happen to these customers?
Enterprise Times asked Aaron Masterson, Global Head of Corporate Communications, about the deal. Epicor already has a WMS solution. indago has specific features for the aftermarket such as a federated parts manager. It is specifically integrated for vendors such as SHIMS Electrical, CAPP, CDK and Autologue. JMO is also developing integration with SXe.
The big question is, why did Epicor decide to buy JMO? Masterson answered: "By adding the best-of-breed indago WMS solution to our extensive portfolio, we can better help distributors and other businesses master one of the most complex and cost-intensive areas of their enterprises. indago is uniquely positioned to meet specific use cases within not only the Auto Aftermarket, but within retail automotive as well, and accelerates our ability to service those clients."
So, will the Indago WMS be subsumed into the wider Epicor solutions, or will it continue as a separate product?
Masterson replied: "Epicor intends to grow the indago WMS and combine the strengths of the two companies in serving our customers. We believe indago is a critical element in enabling Epicor to extend into additional sub-verticals within Automotive and we've already received customer interest."
Why did JMO sell up?
Why did Olivera want to sell the business? Currently, indago WMS is an on-premises solution, though it can be hosted in the cloud. As the world moves towards multi-tenant cloud-based software, this would have been an expensive exercise for JMO to complete. Epicor can offer the expertise to migrate the solution to the cloud at a much lower cost. It has done that already for many of its solutions.
Masterson noted: "As we've been focused with all Epicor solutions, we will include indago on our journey to become the cloud vendor of choice."
What about the customers using non-Epicor ERP solutions? Does the roadmap for these continue, as some customers will be eager to know? Masterson replied: "Epicor will continue its client-focused approach and support the growth of all indago customers."
Enterprise Times: What does this mean
There are two viewpoints that one could take with this acquisition. This is the first acquisition that Epicor has made since Himanshu Palsule left to become CEO of Cornerstone OnDemand. While it was a career move and an excellent one, has his strategy of bringing together the Epicor solutions ending. The intent was to have horizontal solutions such as Epicor WMS work across the Epicor portfolio, including Prophet21, BizTrack and Kinetic ERP. Was this a difference of opinion?
However, there is no doubt that indago WMS has the functionality in place that dovetails neatly into Epicor Eagle. JMO will also provide the specialist knowledge and features that the industry requires. Nevertheless, this may signal a subtle change in acquisition strategy. Will Epicor look to strengthen its industry sector solutions, rather than the platform? It will be interesting to see what it buys next.
Murphy has certainly turned Epicor around; its core solutions are cloud-based. Could this just be a tactical acquisition that would allow it to divert its automotive division completely in the medium term as a complete business unit, bringing additional funds for Epicor and allowing CD&R to realise some of its investment early?