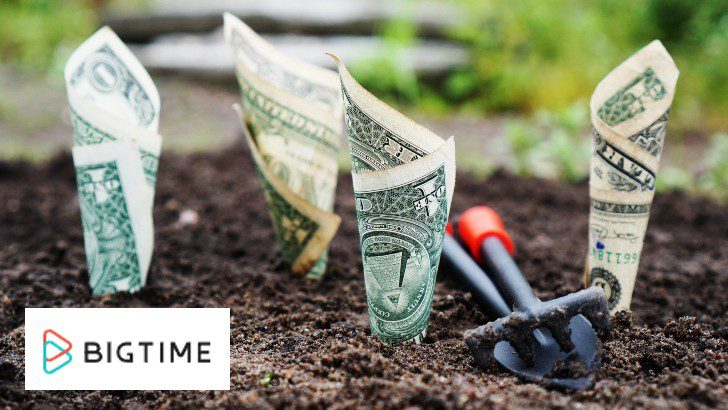 BigTime Software Inc has landed a huge, $100 million strategic growth investment from Vista Equity Partners. This is the first foray into the PSA space for Vista. With recent consolidation in the market, was one of the few significant and independent firms left.
The press release infers that Vista is taking a significant share in the company, if not a majority. Wavecrest Growth Partners, which led the $14 million Series B funding round in May 2019, will retain a stake. The company's founder and CEO Brian Saunders and a small number of additional stakeholders also retain an investment.
Rachel Arnold, Senior Managing Director at Vista Equity Partners and Co-Head of Vista's Endeavor Fund, commented,  "There is a large and attractive opportunity in this SMB space for professional services automation.
"It's a multibillion-dollar market, and BigTime is a clear leader with the right combination of technology, talent and brand trust to capture that opportunity, especially as these firms rapidly shift toward virtual and hybrid workplace models. We are thrilled to work with Brian and his management team to further advance their vision to develop best-in-class SMB solutions and to accelerate growth in the years to come."
Vaibhav Nalwaya, Co-Founder and Managing Partner of Wavecrest Growth Partners, commented:  "BigTime has been a fantastic investment for Wavecrest Growth Partners, and we are delighted to welcome Vista Equity Partners, who is exactly the partner that BigTime needs for its next stage of growth. We remain investors in, and huge advocates of, the Company, and we look forward to continuing to support BigTime's vision alongside Vista."
Who is BigTime Software
Founded in Chicago, BigTime now has a second office in Phoenix to help support more than 2,300 customers. BigTime now has the funds to accelerate its recent growth. Its PSA solution enables SMB services companies to manage projects, manage resources, track time, invoice. It offers the promise of removing many of the cumbersome spreadsheets they have previously used.
The solution is used by various industries, including accounting, engineering, architecture and IT services. The cloud-based software enables transparency across the organisation. Furthermore, management can gain insights from the analytics using the data held.
Enrico Schaefer, Traverse Legal, commented, "Our office manager before BigTime literally has to work on a Windows machine, with an installed, non-cloud-based system that none of the partners can access. We couldn't see the data, we didn't know who had paid and who hadn't paid."
Integrated to accounting solutions such as QuickBooks and Sage Intacct, as well as market-leading CRM Salesforce service-based SMB's will find BigTime slots neatly into existing architectures.
Where will it spend the money?
In a blog published alongside the press release, Saunders wrote, "This investment will equip us to accelerate innovation and create further value for businesses that are looking to grow. We've got big plans for new product development and expansion of our customer-facing teams. In the weeks and months ahead, keep an eye out for exciting additions to BigTime's product suite, consulting offerings, training options, and more."
The company is already hiring, with nearly 30 open positions on its careers site. These are, for the moment only in Chicago and Phoenix. Expansion, it seems, is mainly limited to the US. Saunder made no indication that BigTime would look to launch abroad in the canned comment.
He stated: "We are proud to have built a world-class technology company, thanks in large part to our loyal customers and a highly committed and talented team. With this investment from Vista, we will be able to enhance our solution set for customers, expand career development opportunities for employees and supercharge growth.
"Vista is a global leader in enterprise software, and we're elated to leverage their talented team to build the fastest-growing and highest-value brand in the professional services automation space."
Enterprise Times: What does this mean
This is a significant uplift from the $14 million BigTime raised nearly three years ago. It indicates the success BigTime has had and its market potential. Did Vista feel it was missing out on the PSA/PPM sector? It will have seen other recent investments such as:
The investment is significant. It will be interesting to see if Saunders looks for solely organically growth, or will he acquire as well. BigTime often innovates with its product, adding a payments engine to the PSA in 2020, BigTime Wallet. Its focus on the SMB market sets it aside. If it can retain that focus, it could capture a much bigger share of the market if it spends wisely. The big question is whether it will invest in international expansion.