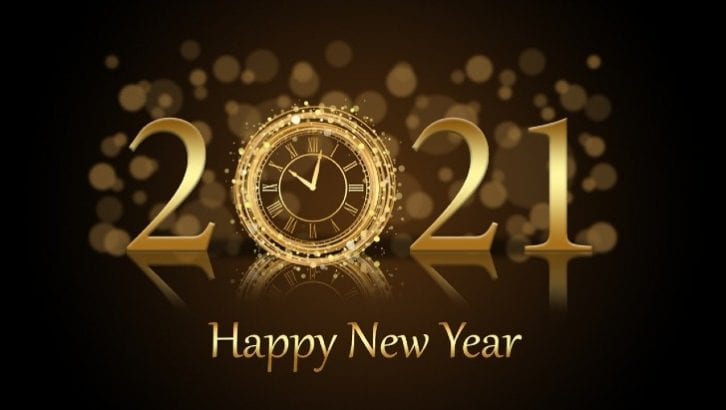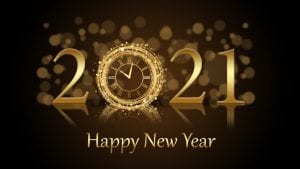 Last week saw the first releases of the year with FinancialForce announcing Winter 21 and UNANET unveiling updates to its A/E and GovCon ERP solutions. Infor also revealed how it is helping healthcare organisations with COVID vaccinations. CPM vendor Prophix received funding from Hg capital. Announcements from customers included two from Infor, Richmond University Medical Center and Mansons International.
Pick of the week
ECI released the latest version of a Data Collection Agent for FMAudit. FMAudit helps organisations to monitor and manage multi-function print devices. The new release has the following enhancements:
Remote management and configuration – allowing users to track activity offsite
Model definition files – offering real-time device updates without having to update the DCA itself
Custom scan intervals – enabling instant access to device discovery, meters, supplies, errors and attributes
Cross-platform monitoring – available via Mac OS X, Linux – such as Ubuntu and Debian – and dedicated specialized form factor devices like Raspberry Pi
Targeted at dealers to help them manage customer devices effectively the solution help them to keep machines proactively maintained both the ensure up time and consumable components are available. Laryssa Alexander, President of the Field Service Division at ECI commented: "We monitor over 15 million devices globally across all our Device Management solutions, supporting our position as the experts in managed print services. With this new version, we are taking the best-in-class from our suite of solutions and making them even better. This is the first step towards updating DCA for FMAudit and developing a new Device Management solution."
Acquisition
insightsoftware has acquired Certent Inc for an undisclosed sum. Certent provides solutions including equity management and reporting, administration, capitalization table management, and internal and external disclosure reporting. It also has related consulting and administration services.
IRIS Software Group has acquired the UK Cloud payroll vendor Staffology. Duane Jackson, founder and CEO of Staffology, adds,: "IRIS shares my vision for the evolution of payroll. SaaS-based integration and productivity are going to be crucial for every business in the coming year; the combination of IRIS's substantial expertise and Staffology's innovative approach to payroll means customers can benefit from best-in-class solutions."
Appointment
Alteryx appointed Dean Drawin as Chief Revenue Officer as CEO Mark Anderson continues to build his team. Darwin was previously the senior vice president and general manager at Palo Alto Networks.
Anaplan appointed Bill Schuh as Chief Revenue Officer. Schuh was previously EVP, Global Industry Sales at Medallia.
Business
Akerna revealed that its Domo powered AI platform, MJ Analytics has generated a six-figure increase in sales after only 90 days of availability and signed up 40 premium clients. Robert Davy, vice president of customer success, Domo commented: "One of Domo's key differentiators is its ability to support companies of any size in creating more value for customers and new revenue streams from their business data. We're proud, through our Domo Everywhere offering, to help innovative companies like Akerna use data in new ways to drive their business forward."
Cleo has signed a partnership with delaPlex. The partnership will see delaPlex offer the Cleo integration solution to its customers. delaPlex delivers strategic, intelligent, and cost-effective ways for supply chain driven companies to scale their business and outpace demands from an increasingly competitive marketplace.
Business process optimization software vendor and startup Mindzie has successfully raised $2.3 million in a seed funding round.
SAP has invested INR 500 crore (€55 million) in India to localize and offer customers a multi-cloud choice within India.
Customer
Bob Martin (UK) Ltd has implemented Codeless platforms BPA platform to integrate its SYSPRO ERP system with TrueCommerce EDI.
MSP PERRY proTECH has selected  ECI's e-automate ERP solution to deploy across its business.
Mizuho Americas has deployed the Fenergo Client onboarding solution enabling the automation of its Know Your Customer (KYC) and Anti-Money Laundering (AML) regulatory processes.
Global Shop Solutions published a case study (Registration required) on the ERP implementation at Industrial Filter Manufacturing Ltd (IFM). The Canadian manufacturer of filter bags increased operational efficiency over the last two years.
Invitalia, the Italian national agency faced the challenge of sourcing personal protective equipment (PPE) in Italy. It turned to Agic Technology, a Microsoft Gold Partner and deployed Microsoft Dynamics 365 Supply Chain Management to help.
London Borough of Barking & Dagenham (LBBD) has selected the InConcert partnership to support the Council with its digital transformation aspirations. InConcert consists of MHR iTrent Payroll, ERP and business change expert Moore Insight, and finance and collaborative planner Advanced Business Software.
ENGIE, a global provider of low-carbon energy and services is leveraging Oracle Fusion Cloud Human Capital Management (HCM) transform its  HR function across its 170,000 employees.
Ramco will implement its  Aviation M&E MRO Suite v5.8  to a leading Heli Operator and Maintenance, Repair and Overhaul (MRO) player in the US, Construction Helicopters Inc. ("CHI Aviation").
Germany-based accounting app for freelancers and self-employed Salted has selected Salt Edge to simplify daily accounting tasks for freelancers via open banking.
Mobile Communications America (MCA), one of the largest and most trusted Motorola partners in the U.S.  has selected Verenia CPQ in preference to Salesforce to roll out across its sales team. The solution will integrate with its CRM and ERP solution.
Product
monday.com has unveiled a new look Gantt chart. It includes drag and drop functionality and the ability to view and compare multiple projects.
In the simPRO update rolling out on 10th January, the company has added a range of new improvements. They include the ability to update recurring job data from the jobs due report and the ability to transfer child assets with parent assets
Skillsoft revealed that its Percipio digital learning and training platform had added Virtual Instructor-Led Training (VILT) and Instructor-Led Training (ILT) programs.
Research
Research by Ephesoft has identified that Accounts Payable departments are slow to implement AI solutions to automate processes. Key findings:
Only 15% are paperless within Accounts Payable
50% of companies not yet paperless are aiming to become so
33% are still inundated with paper
Less than a third have deployed an accounts payable solution
Only 12% are using RPA, and 11% are using some form of AI.
Procore unveiled research that showed Australian construction companies spend on average 30 hours per week on quality Assurance. For larger businesses that rises to 70 hours per week. Key findings include:
52% of Australian construction companies feel they need to do a better job of leveraging mobile technology for on-site quality assurance processes.
64% believe that quality assurance needs to be a connected and transparent process across all business areas, from policy design through to data capture, analysis, and reporting.
55% of respondents say responsibility for quality assurance should be moved from the office to the job site.
38% believe paper-based quality assurance processes increase the risk of re-work.