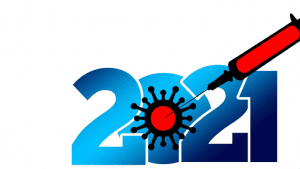 Infor has joined the growing list of software vendors that are helping to fight the COVID pandemic. It has announced that in partnership with MphRx it will help solve three key challenges faced by healthcare organisations. It will help to achieve this by a combination of Infor Cloverleaf, and MphRx Minerva. Minerva is an FHIR-based innovation platform.
The challenges are:
provide seamless omnichannel patient experience
drive care coordination
streamline interoperability.
As the UK and other countries start their vaccination programs, they face the challenge of gathering and recording data from various sources. Healthcare organisations need to track multiple dose delivery, and more importantly, any symptoms that might emerge as the vaccine is rolled out. The stakeholders interested in this information include pharmaceutical manufacturers, governmental healthcare, hospitals, life-sciences organisations, pharmacies, and payers.
Solving the challenges
In combination, the unified patient record and the integrations provided by Infor Cloverleaf will help ensure that healthcare organisations can:
effectively prioritise and engage patients for vaccination
ensure multi-dose follow-up
monitor adverse effects
measure reinfection rates
track efficacy.
Importantly this solution is ready to deploy, and Infor believes it can be live in days. Rather than the weeks or months such systems have taken historically. With the vaccination program ramping up quickly in the UK, the earlier record-keeping is in place, the easier it will be to monitor risks.
Varun Anand, chief operating officer and co-founder of MphRx, commented: "Healthcare delivery is dynamic, and the pandemic has further accelerated digital transformation in this space. Unfortunately, for many organisations, data still lives in different software systems that are often disconnected and create roadblocks in care innovation. The current challenge of vaccinating our entire population is driving us to accelerate solutions to manage real-world healthcare delivery at scale.
"By jointly offering the Infor Cloverleaf Integration Engine and MphRx's Minerva, organisations can unlock these data silos and accelerate interoperability and digital transformation across their business. We're delighted to expand our partner ecosystem with Infor and the synergies between the two companies will allow healthcare organizations leverage our joint solutions to build better and more efficient healthcare delivery experiences for patients and their communities."
Once deployed, the solution can provide healthcare workers with holistic patient information securely. Additionally, the system supports mobile applications. These allow patients to interact with their information, access virtual care services, receive personalised care, and make payments, if appropriate. The solution is available globally. Organisations can also extend the solution, integrating it to other platforms using a digital toolkit.
Enterprise Times: What does this mean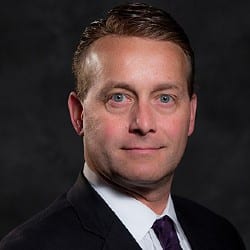 The combination will enable organisations to quickly deploy a solution that helps administrate their vaccination process. Mike Poling, senior vice president of Infor Healthcare, commented: "The COVID-19 pandemic has placed unprecedented demands on healthcare organisations across the world. It is paramount that isolated platforms, clinicians, and patients are connected to meet the critical demands for accelerated vaccination programs.
"Infor's partnership with MphRx empowers healthcare organisations with the platform that deploys in days, delivering powerful vaccine administration, powered by rapid and clear clinical communication throughout the care continuum."
Will Infor partner with other EHR record-keeping systems to provide a similar solution? If not, will others fill that void? There has certainly been no shortage of organisations looking to help the fight against COVID.
Oracle solutions are helping to manage vaccination programs in the US. Salesforce launched Work.com for Vaccines last September. SAP launched a Vaccine collaboration hub last year. Several low-code platform providers have also assisted in increasing efficiency in the administration of new and existing processes overwhelmed by demand. More recently, Salesforce combined with IBM to provide a vaccination passport powered by blockchain.
What was missing from the Infor announcement is whether there are any early adopters of this solution. Also, is Infor/MphRX providing this as a philanthropic gesture to organisations? If not, what pricing will apply?
Richmond University Medical Center continues cloud migration