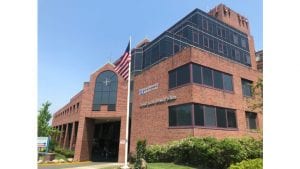 Richmond University Medical Center (RUMC) is to adopt Infor Cloud Cloverleaf moving its interoperability solution to the cloud for the first time. RUMC President and Chief Executive Officer Daniel J. Messina, PhD, FACHE commented: "The Cloverleaf cloud offering will enable us to stay current with improvements to interoperability trends like API-based data exchange, to stay secure, and to have access to scalability as our needs grow. Now teams at RUMC can better collaborate within and across departments, enhancing the quality, safety and efficiency of the patient care that we provide."
That it was Messina that gave the quote as CEO is unusual. However, Tom Pagano was only recently appointed as the new Vice President of Information Technology and Support Services. Pagano takes on the role after Nicholas Symanski left it in March 2020. Symanski helped drive RUMC towards cloud-based solutions. He also helped drive the initiative to implement athenahealth for its clinical practices and Meditech as its main EMR. Cloverleaf will provide the glue that will enable the organisation to fit all its disparate solutions together. Using Infor Cloud Cloverleaf means there is no requirement for hardware or maintenance of that hardware.
Why Cloverleaf?
In doing so, it hopes to achieve several benefits. Improve the secure flow of data between healthcare systems. This will ensure that the right data is available to clinicians, patients and other stakeholders at the point of need. This data liquidity should help to improve care outcomes, lower healthcare costs and improve patient satisfaction.
Importantly, the Infor Cloud Cloverleaf will deliver FHIR and API-based data exchanges. Continuous updates provided by the Infor Cloud solution will ensure that future equipment is quickly integrated into the clinical network. The solution can also provide the data security that healthcare organisations require. Both within the organisation's walls and beyond them to deal with third-party organisations.
Enterprise Times: What does this mean
Infor Cloverleaf continues to be the solution of choice for many healthcare organisations. The 2020 Black Book survey of  "Top Clinical Data Integration Engines" ranked Cloverleaf highest in four healthcare industry categories. RUMC has not selected Infor CloudSuite Healthcare as its solution. However, Infor will hope that it can offer other cloud solutions to extend its footprint. If not, Cloverleaf as a market leader will continue to help connect its disparate systems seamlessly.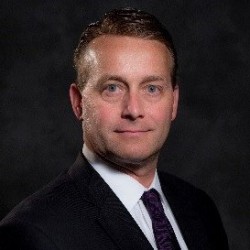 Mike Poling, Infor vice president of healthcare commented: "Modern healthcare organizations are constantly looking for new and innovative ways to solve data integration challenges to increase revenue opportunities, improve flexibility and stay competitive.
"Right now, it's all about bringing clinical and business information together. It's impossible for a healthcare organization to deliver the best care at the lowest cost, and to ensure patients are satisfied during their encounters, when data is siloed. Understanding this pain point, Infor is able to provide applications that combine both technical excellence with an understanding of current healthcare needs in order to simplify these complex challenges."