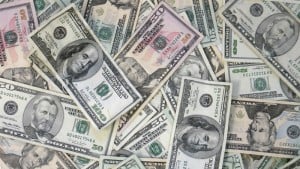 Hg is to invest an undisclosed sum into CPM vendor Prophix. The amount of the investment was not disclosed. However, unusually, the transaction would also enable management and staff to buy into the company. The deal will help Prophix improve its product and extend its market share across the globe.
Hg will hold the majority shareholding. This is a clever move by Hg and Prophix as it should help with the retention of the leadership and key staff in the organisation.
Hg has a history of investing in software companies. This is the fourth investment in a Canadian company in the last twelve months. Other firms it has bought that are acquisition hungry include Access, IRIS and Visma. It will be interesting to see whether Prophix starts to consolidate the CPM market with acquisitions in 2021. One potential target, though likely to resist, is Fluence Technologies. Fluence is another Canadian company that has recently emerged from stealth. It is looking to make a difference in the mid-market Financial Consolidation software. Enterprise Times recently spoke to its co-founders, and they seemed unlikely to sell.
Who are Prophix
Prophix has become a leader, according to the latest G2 Grid for Corporate Performance Management (CPM) in the CPM market. Prophix was placed as a niche player in the August 2020 Gartner Quadrant for Cloud Financial Planning and Analysis Solutions (Paywall). That saw it fall back from a position of visionary in the previous Quadrant. Prophix will hope that this investment reverses that and its investment in the product gives it the global reach to attain a position in the leader sector. It is starting from a strong base:
It has more than 1,600 customers
A high customer retention rate, above 100% (one assumes based on revenue)
And an impressive NPS score 79/100
Cloud revenue growth at 140%
Figures based on information revealed in August 2020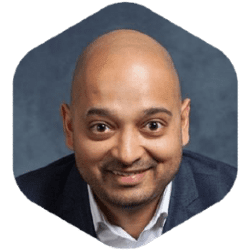 Alok Ajmera, Chief Executive Officer of Prophix, commented: "Our journey so far has shown us that there is still so much to play for in our industry. We have significant ambitions for the business, and Hg's investment and operational experience in software will help us reach these goals.
"We will look to serve our customers better than ever before, as we invest further in our sales and marketing functions, further our R&D capabilities, accelerate our transition to the cloud and look to scale our business across several regions, including in Europe. Hg has successfully helped businesses to accomplish these goals many times over and we're excited to tap into some of this experience to unlock our full potential."
All change at Prophix?
Ajmera took on the role of CEO back in July 2020 from Paul Barber, who as founder and CEO led the company for its first 33 years. Barber stepped into the role of Executive Chairperson. With the investment by Hg, he has likely relinquished most of his share in the company to them.
Barber commented: "This is a really momentous announcement for the team at Prophix and we warmly welcome Hg as a key strategic partner today. It has been an incredible journey to date, and I am so grateful to the enormous talent that has seen us get to this stage. Together with Hg we will move forward with an unstoppable team and a very bright future for the business."
Barber is still clearly important to Prophix, but will he now start to step away from the company? With the investment now in place will Ajmera look to build out his leadership team further?
How much will Hg invest?
For Hg, this is its seventeenth investment in the ERP, Tax and Accounting software sector over the last sixteen years. It has invested $3.5 billion in the sector, which seems likely to rise even further with this acquisition. How much more money will it invest through acquisitions? Does Prophix now have a war chest to start consolidation in the market? If so, which companies will it target? Although Prophix has six international offices (US, Denmark, UK, Germany, and two in Brazil, it will likely want to extend that footprint further.
Ben Meyer, Partner and co-lead of Hg's New York team, commented: "We see significant growth opportunity from the continued adoption of CPM software by mid-market organizations, as the need for real-time financial information and the ability to budget & reforecast in a more agile way becomes increasingly important. Prophix is positioned incredibly well to benefit from this trend, which is a testament to the successful efforts of Paul, Alok and the rest of the Prophix team.  We look forward to partnering with Alok and his team to help the company continue to realise its future growth potential."
Enterprise Times: What does this mean
The CPM market is ripe for consolidation. It will be interesting to see what strategy Ajmeera follows. Will he look to extend geographic reach deeper into Europe and launch in Asia, or ANZ? Or, will he look to make tactical acquisitions to extend the product portfolio? This is what Trintech and Insight Software both have done.
Could Trintech become an acquisition target for Hg? Vista Equity invested in it in 2015, is it now looking to exit? While it may be more of a merger (Trintech has more than 3,000 customers) it would show what appetite Hg has for growth. One Canadian company that is no longer on the table is Longview. It was bought just under a year ago by Insight Software.
2021 could be an evolutionary year for financial planning and close software. Expect more acquisitions, funding and consolidation and growth. The investment firms clearly see this as a lucrative market to be in.