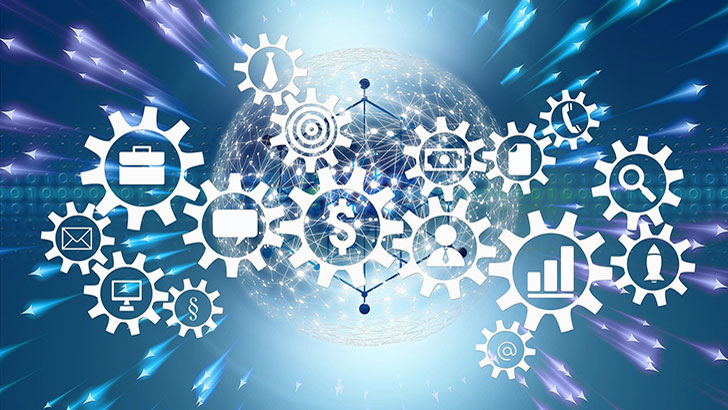 Unanet has unveiled the first release of 2021 for both its GovCON ERP solutions, and it's A/E ERP solution. Built on the ClearView technology the Unanet A/E 2020.7 release provides key enhancements for project managers and finance teams in architectural and engineering consulting firms. The  GovCon ERP includes some similar enhancements and adds a new native Mobile application to the technology stack.
A/E enhancements
Unanet has highlighted four key enhancements with this update. However, access to the release notes is restricted, so further details of what the upgrade includes is only available to customers. The four highlighted enhancements are:
Project Central for Web is a dashboard providing different views of all projects, including key metrics in real-time for both projects and phases. Customers can personalize the views ensuring that metrics that they wish to measure are readily available. Users can view, search and extract data from the dashboard for further analysis.
Unanet Pay is a new function which replaces invoice delivery and payment facilitation. Powered by Stripe, it helps to streamline the invoice process. It helps track customer engagements, and users can copy/paste payment links and supports the ability to email invoices. The integration with Stripe allows customers to pay via ACH and credit card more efficiently than ever before. These enhancements will help decrease the invoice to cash cycle and thereby increase cash flow.
Project Planning. This release introduces support for multiple rate analyses, and ETC (Estimate to Complete) and % complete history automation to improve earned value management functionality.
Purchasing: The update includes simplification of configuration and approvals. There is also support for process automations and simplified management. Though few details were provided.
Lucas Hayden, Director of Product Marketing at Unanet A/E, powered by Clearview commented: "For A/E customers, Unanet's new features provide a more seamless deployment experience for project managers, accounting teams in both AP and AR, and all desktop users."
GovCon ERP gets triple update
Improvements to GovCon ERP focused on three areas of enhancement: Contract Management, Project Central Dashboard, and Unanet Mobile. This follows the three that it improved in its October release: Analytics+,  a new subcontractor portal and hours based accruals. These enhancements continue to push Unanet towards a leadership position in the G2 Grid for project-based ERP Software.
Project central dashboard
A new Project Central Dashboard provided within the Analytics Studio provides a customisable and interactive dashboard for users. With support for 45 different project-based, including revenue backlog, revenue variance and profitability, it provides a visually easy to consume interface for project managers.  With information in both graphical and tabular formats project managers and business leaders no longer need to run reports, with associated delays to keep there figure on their organisation's pulse.
Mobile app
Unanet has also improved contract management functionality, enabling closer links between contracts and the projects that execute against them. Users can record, track and reconcile a contract's value and funding by modification. New features include the ability to aggregate contracts by customer and project type. Each contract can link to any number of projects. This includes the ability to tie contract line items (CLIN) or subline items (SLIN), tasks or delivery orders to projects. An audit trail tracks any changes to projects and contracts, ensuring that reports are produced to reflect the latest changes to contracts and the associated projects.
Unanet Mobile
The release sees enhancements to the Unanet Mobile application. The application is supported on both Android and iOS devices. It currently provides two key functional areas, timesheets and leave requests. The application enables biometric authentication, where the device supports it. The initial release supports adding, editing and the delete of timesheets. There is also support for similar validations to the web-based timesheet solution.  Users can see which timesheets are approved and can also view comments. Users can also set a reminder to prompt the user to enter a timesheet. Authorised users can also view an audit trail of all changes completed on the application. The leave request functionality currently includes the ability to view all leave requests. One assumes that future functionality will enable users to approve timesheets and apply for leave.
Unanet Pay
This solution is also now available for GovCon ERP. As a horizontal solution, Unanet is making the Stripe powered application available across its suite of solutions.
Kim Koster, VP GovCon Strategy, Unanet, noted: "The new features further deliver on Unanet's promise to invest in and expand its award-winning ERP solutions so all customers continue to have best-in-breed technology to help them run their businesses more efficiently, transparently and cost-effectively."
Inventory Management
This release appears to enhance the integrations to inventory management solutions. It improves the functional support for inventory within GovCon ERP. The update leverages Unanet Connect, which was launched last year. It now supports the creation of inventory transactions associated to each project. The system can also create journal entries to document inventory flow from acquisition to use within a  project. It is not clear whether the solution also includes the ability to invoice the inventory. Or, whether the underlying profitability of each inventory sale is tracked.
Enterprise Times: What does this mean
These updates provide a mix of specific improvements targeting both GovCon and A/E industries and more generic improvements such as Unanet Pay. Unanet seems to have a sensible approach developing horizontal enhancements across its solutions and vertical ones such as the contract management ones. What isn't clear is whether the project central dashboard is an update that is common across both applications. While earned value management has been in use by Government Contractors, it is becoming increasingly popular in the private sector. Will Unanet roll out this functionality across its other solutions? An example of another vendor doing this is Kimble Applications which recently introduced earned value management in its PSA solution.