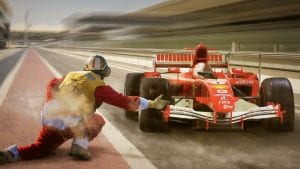 Kimble has released details of its Winter 21 release. In creating this release, Kimble made the brave decision to re-architect the data schema for their project and task management component. Enterprise Times spoke to Charles Gustine, Product Marketing Manager and Kevin Roberts, Product Evangelist at Kimble Applications about the update. The update includes several other enhancements. These include support for earned value management, a new enterprise-scale approval workflow and improvements to the skills engine that further supports resource management.
Gustine revealed the questions that Kimble is focussing on solving with this release. It is about helping customers deliver successful projects every time. His anecdote was a formula one racing that aims to deliver a perfect lap every time it goes around a circuit. To achieve this, Kimble has portfolio level operational management that allows business leaders to view projects no matter what stage they are at.
Refreshing the project management architecture.
ET asked Roberts what it was doing and why. Roberts revealed that the change was customer-driven. When he joined Kimble 18 months ago there, Kimble only had a couple of customers with 5,000. Today it has at least six. Roberts added: "They want the project managers to live in a modern Microsoft Project style UI all the time, and not having to jump around to manage customer revenue and utilisation and profiling. To do that we had to re-engineer the data model, so it wasn't in discrete bits, and we put it all into one place."
This now allows those customers to work in Kimble with a familiar UI. Importantly it enables them to leverage the Kimble portfolio management features across thousands of projects and customers. To achieve this, Kimble is using a new asynchronous and synchronous batch job framework that updates everything in the background, within Salesforce platform constraints and a reduced org footprint. This uses the standard Salesforce framework but importantly only uses up a single Salesforce batch job entry in the Salesforce org.
Roberts noted: "We've re-engineered that down to basically to the smallest possible footprint where we have one all-encompassing Kimble job running in the background. And it has all this granularity within it."
Robert indicated that this had been tested to 20,000 concurrent projects and around 10,000 consultants.
A phased deployment
ET asked Roberts how organisations can deploy the new enhanced project model. He replied: "They can do it in phases. So it's not an all or nothing. They could run the current projects with the current model. If those projects haven't started, they can flick a switch and run them in enhanced plans. It doesn't have to be a big bang."
Effectively this means that the schemas are running in parallel. Reporting will cover both as well. The new update also includes a new multi-threaded workflow engine. This will also include metrics so that customers can identify where bottlenecks exist in their processes.
Earned Value Management
This change has delivered several other updates. Kimble now supports Earned Value Management (EVM) across the new project data. EVM enables organisations to manage project delivery based on cost against the original plan. This shift from revenue management started in US Government contracts but is now used across several embedded services organisations, in the US, the UK and elsewhere. Roberts cited customers such as Hitachi and Canon that are looking to run their projects using EVM.
Kimble has added new dashboards that enable the tracking of tasks, projects and portfolios across revenue, cost, timing profile, and resource assignments. Impressively with less overhead than it previously had. The dashboards visualise when projects are deviating from the expected plan enabling project managers to take prompt actions. Project Managers can also view the underlying raw data if they wish.
Staffing Workflow is just the beginning
This feature uses the new workflow engine. It assists a resource manager with more than just the assignment of individuals to a project. It also automates the actions that flow from that assignment. For instance, ensuring that the manager responsible is firstly informed and then has a task to approve the assignment. Project managers can see the proposed assignment and can determine whether they wish to accept or reject it. Importantly this is scalable using the multi-threaded batch job engine. It means that as the workflow progresses, there is no delay no matter how many people are involved in the process.
Where this becomes very interesting is what Kimble and potentially its partners could do next. While Kimble will continue to build wizards such as the staffing workflows, partner solutions may be a bit further out. Gustine believes that Kimble partners are already doing this to some extent, using the underlying Salesforce workflow engine. What Kimble has not quite done yet is create an environment where partners can add functionality within Kimble itself. This is something Rootstock did so in its latest release.
Skills Lifecycle management
Another new feature added with this release is the Skills Lifecycle Management. This links projects and tasks to skills. Managers can assign skills goals for individuals and then update their records as their skills increase during or after a project. Core to this update is Skills planning. Gustine said the skills mapping integrates to HCM, though it is a little unclear on how that integration works and which skills record is the master.
At present, only the current skills levels are taken into account during resource management. However, Gustine acknowledges that forecasted skills levels might be enabled in the future for resource management. This would be helpful during onboarding to understand how the future capability of an individual can be assigned to future projects, even if they do not yet have the correct skill level.
Other enhancements
Kimble has also added several other useful features that customers will welcome. These include:
A new task usage view that breaks down task assignments by day. It enables individuals to have a partial time allocation for a task within a day.
A new ability to snip assignments. This enables the splitting of tasks into different parts with, if required, different resources.
The enhanced model also enables a better import capability from Microsoft Project. Kimble now supports task assignments and effort from MS Project.
New Monthly Expense Forecasting.
The ability to have multiple tax codes on a single supplier invoice.
A new Portfolio management view that gives an overall view of both time and expenses at the period end.
Enterprise Times: What does this mean
Kimble has built a new data model, batch job framework and workflow engine. Not only has it retained its existing functionality but also revealed what it could be capable of with the staffing workflow engine. Gustine gave a glimpse of what it might enable saying: "The functionality that is possible in the future because of these changes is also massive."
This is a major update that delivers a step-change in the actual and potential capabilities that Kimble PSA has. It is also a major update that has a wealth of other features barely mentioned in this article.
Sean Hoban, Kimble's Chief Executive Officer, commented: "Kimble supports an increasingly large number of enterprise organizations, like National Instruments, Hitachi Vantara, Finastra, NTT and FDM all of whom have come on board in the last year alone. As a result, the profile of the customers we support has grown significantly in terms of size and complexity. Our goal with Enhanced Plans is to make our planning functionality as flexible as possible so that the businesses that use it can be as flexible as possible as they adapt to changing circumstances."