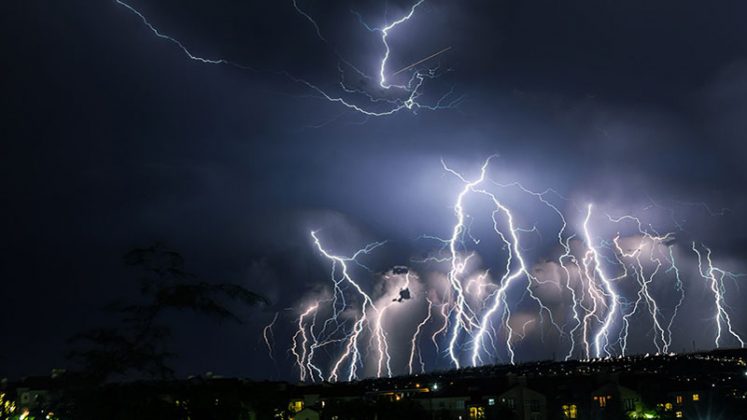 Rootstock has launched the next version of its ERP solution. With this version, it is delivering a truly next-generation ERP solution powered by the Salesforce platform. Effectively it has enabled the Salesforce Lightning low-code environment within an ERP solution for customers to enhance their ERP. In terms of industry functionality, Rootstock has added a new Fixed Asset module.
In a January 2020 report on ERP-enabled transformation, Gartner said "ERP is shifting to enterprise applications complemented by an ecosystem that includes new capabilities for application platforms, integration and low-code/no-code development. Gartner refers to this new era of ERP as 'enterprise business capabilities' (EBC)."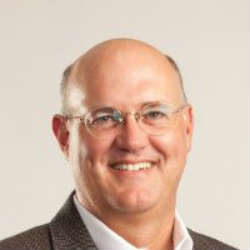 It is how Rootstock is now leveraging Salesforce LEX that is important. While many applications are leveraging the modern user interface that LEX provides, Rootstock has gone a step further. The LEX platform enables Salesforce administrators to quickly create applications using clicks, not code, for their Salesforce solution. Rootstock is now enabling customers to create mobile applications within the boundaries of the ERP system on Salesforce One. This goes beyond configuration, but it is not the monster that the ability to fully customise can create.
As a basis, Rootstock has created a new mobile application based on Salesforce One that customers can use, duplicate and modify to meet their requirements. The module already has at least sixteen functional abilities, including a stock management count wizard that was developed for one customer and is now available to all.
Why is this important?
Tom Brennan, CMO at Rootstock Software answered this question by saying: "In today's volatile environment, manufacturers, distributors and supply chain organizations must constantly adapt to compete. Business users need to be able to fine-tune ERP applications without the lengthy delays that traditional ERP is known for. Business users know firsthand what is required on the front lines to optimize processes and improve the customer experience. This release puts more power in their hands, and better yet, more business intelligence and guidance at the fingertips of frontline employees.
 "An agile 'clicks not code' approach empowers business users to create, change and roll out ERP functionality. The 'legacy' way is often too long and costly to maintain going forward. Low-code configuration within Cloud ERP can enable companies to respond more quickly to market changes and customer needs."
Enterprise Times talked to Brennan and David Burton, Senior Solution Architect at Rootstock Software about the release.
Lightning Ready – almost
Moving an application to Lightning is not a quick task.  Other companies such as FinancialForce are in the midst of a similar update. Rootstock, according to Brennan and Burton, is about 80% there. ET asked Burton about the approach to the update. Burton replied:
"We are going through it with deliberate speed. We have prioritised things, we take in things like sales orders, work orders because we can see the activity levels on the different objects and we know what people are using. Those are the ones we focused on. Some things like Master Data Management setup stuff is in the background, and you don't go back to it unless you have changed the configuration system. Those are the lowest priority. There are things like the capacity planning workbench; they're just very, very sophisticated pieces of functionality. It's going to be a while before they get to Lightning, simply because Lightning is not going to be the most efficient way to do it."
If customers can create new apps, what is to stop them from breaking during an update. What governance is in place?
Brennan answered: "Underneath this, are Rootstock components in Lightning. When someone takes something and tries to update a transaction, your debits have to equal credits. We're not letting people go off and developing apps without having ERP governance over it. If they started with our components at the outset, that's one thing, but most of them are taking something that we've got and then tweaking it."
That governance includes the simple version control within Salesforce Flow. It enables customers to create new versions, activate them or revert to a previous version if required.
What can people do?
Customers can now take advantage of Lightning within the bounds of the application Rootstock. This includes leveraging Lightning Flows, App Builder, Community Builder and AI tools, such as Einstein Discovery and Einstein Prediction Builder.
It is important to note that some of this functionality is only available if the customer has the appropriate license. Some Einstein functionality that Rootstock has built is available to users. The ability for customer to create their own next best action and AI-driven insights may need additional licensing.
It seems as though Rootstock is delivering on the Gartner vision. Brennan commented: "Some of this is just us applying the full power of what Salesforce has done, to ERP. I am really excited about that, because it just breaks through all the typical problems with ERP in terms of usability, extending it to people putting predictive analytics on the front lines, and now AI as well. "
On AI functionality built into Rootstock, there is more to come. Burton noted: "They (Salesforce) want the ISVs to start using the technology. It's incredibly powerful, and it does a lot of things. That's a focus area for us going forward is figuring out now how do we incorporate that into our solution?"
There are several areas where customers can now enhance their ERP using the low-code platform:
Rootstock is providing several new mobile apps. Each of these has several flows that customers can either take as is or customise to their requirements.
ERP Analytics
Lightning provides immense flexibility which allows the creation of interactive graphs and dashboards that users can customise to roles or individual personas.
ERP Artificial Intelligence
To take advantage of a wide variety of Einstein features, customers can add new insights and AI-driven functionality into their solutions.
ERP Processes
Flows are a Visio like interactive process builder. While an understanding of the underlying data is important, the actual process builder is simple to use. Importantly it is self-documenting enabling auditors to understand the existing processes quickly.
Communities
Integrated to Salesforce Community Builder, customers can now build specific communities for the various stakeholders their organisation has. It allows a consistent view of the company with interested stakeholders seeing common data securely as required by their role. This could include customers, suppliers, board members, etc.
Training
While the press release offers much, there is some training required for users to understand and implement this update. Salesforce offers Trailhead courses for Lightning.  Enterprise Times challenged Brennan about this; he said: "At one level, the customers should take the Trailhead classes on Lightning, Flows and basics of the platform. As I mentioned, we are doing a rolling series of workshops in small groups where we are showing the customers what is possible with this new environment in an ERP context. We will be continuing the workshops twice a month for the foreseeable future. Also, note that these topics are becoming more integral in every class we teach, i.e. Purchasing, because every function is being delivered on Lightning. "
Rootstock is offering several courses to help users get started:
Introduction to Rootstock Lightning
Getting started with Rootstock Lightning
Rootstock Lightning Apps and Pages
Rootstock Lightning Toolkit
One of the key challenges for users will be to understand their data tables. While administrators can label fields to make them more understandable, this may be the biggest challenge.
Fixed Assets
The Fixed Asset module enables customers to create a fixed asset register integrated to finance. As assets are created, they can belong to different classes and can have different depreciation schedules attached. The module will generate asset transactions. In turn, these can enable accounting journals to create forecasted asset values and schedules which can adjust values within the accounting ledger. The system supports different depreciation methods. The whole Fixed Asset module is also using Salesforce LEX. To find out more about Fixed Assets, Rootstock has recorded this webinette. (Registration required)
Enterprise Times: What does this mean?
This is an important update for two reasons. The first is that it will provide the power of the Salesforce platform to Rootstock ERP. It is something that few, if any, ERP solutions have right now. Brennan explained adding: "It's the people who have the imagination on how to use flexible technology to differentiate the business are going to do best. That's why we're doing a lot of enlightening to try to open people's eyes up to realise what you got here now. It's different than what we had before. We had a good product before, configurable, yes! but this takes it to another level."
The second point is that Rootstock seems to be ahead in delivering this functionality that other Salesforce App vendors. They will almost certainly provide similar functionality in time as they migrate their solutions to Lightning.