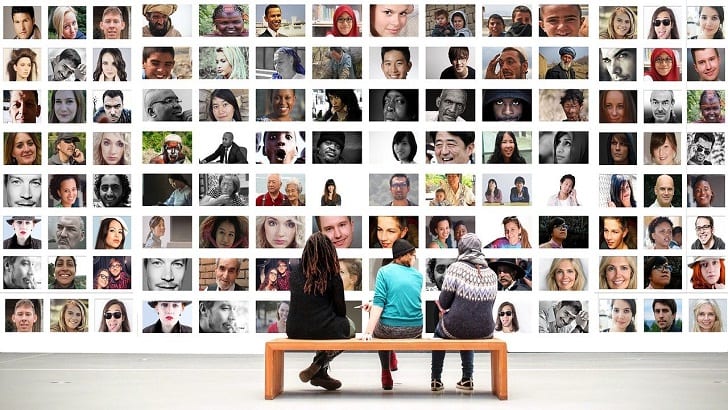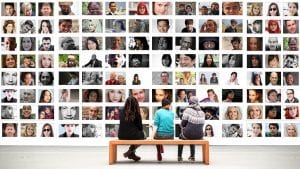 Informatica has announced an enterprise-scale cloud-native Customer 360 SaaS solution. The company says it is a game changer for Customer Experience (CX). The platform is designed to help enterprises rethink and reimagine how they deliver CX in a post-pandemic, digital-first, cloud world.
"Today's customers demand a digital-first experience that delivers the highest satisfaction," said Scott Holcomb, Principal, Deloitte Consulting LLP. "The new Informatica Customer 360 solution is built and designed for the Cloud. Together Deloitte and Informatica can help enterprises radically transform their CX with a modern cloud-native, microservices-based, API-driven, AI-powered architecture."
Built on the Informatica Intelligent Cloud Services (IICS) platform, the new Customer 360 solution is an enterprise scale, cloud-native, end-to-end master data management SaaS solution. It provides connectivity, data integration, process orchestration, data quality, reference data management and master data management in a single solution. Today's announcement is important for enterprises who want to radically transform how they deliver customer experience. The solution provides an end-to-end customer data management solution on the cloud.
"Recreational Vehicles (RVs) in North America, Camping World operates over 160 dealerships and retail outlets as well as eCommerce. In partnership with Informatica, we set out to get a single, accurate, real-time view of customer information to improve customer experience and marketing initiatives," said Terry Britt, Manager Enterprise Data Team at Camping World. "We leveraged Informatica Intelligent Cloud Services to integrate with our Salesforce environment. As a result, we were able to eliminate data duplication, and improve data quality, security, and visualisation."
The new Informatica Customer 360 SaaS solution potentially transforms how enterprises deliver customer experience with a cloud-first, cloud-native approach. The solution contains the following core capabilities:
"All-In-One" master data management on the cloud
With the new Customer 360, enterprises can spend more time focusing on customers and less time managing data. Businesses now have a fully managed SaaS environment in an "all-in-one" platform. The solution manages data integration, data quality, business process orchestration, reference data management. The company says this results in overall lower cost of ownership and improved business efficiency. Informatica's Customer 360 SaaS solution eliminates the challenges of managing multiple point solutions to derive valuable customer insights. The result is an "end-to-end" master data management solution built on the Cloud to provide a 360-degree view of how to continuously enhance the customer experience.
Empower business users to deliver customer engagement
Knowing your customer well and delivering an experience that delights them every step of their journey is key to maintaining customer loyalty in the digital age. With a connected 360-degree view, business users can significantly improve sales effectiveness, discover new opportunities. Furthermore, enterprises can automate processes to make efficient up-sell and cross-sell decisions. The new UI in the Customer 360 SaaS solution is configurable and customisable. Informatica says to ensure greater productivity and self-service access to critical business data for both B2B and B2C customer experiences.
AI to manage exponential data growth
A top-five consumer goods company and an Informatica customer serves two billion people buying their products across the globe. As a result, the company generate volumes of data that it must manage and most importantly derive valuable insights. This data is needed to enhance customers' online shopping experience. With Informatica's AI engine, CLAIRE as the backbone of the new Customer 360 solution, companies can adapt to changing customer and business needs. Furthermore, the company provides elastic scalability and machine learning capabilities like matching, data quality, and data lineage. Coupled with a consumption-based pricing, Informatica can now offer the most powerful MDM to suit customers' budget.
"Customer experience remains the ultimate battle ground for business. If you don't innovate, you will be disrupted," said Jitesh Ghai, Chief Product Officer at Informatica.
"Our new Customer 360 Saas Solution is a game changer for companies looking to truly transform how they address the perpetual shifts in consumer behaviour in real-time. All within the agility and speed of a modern cloud-first, cloud-native Master Data Management solution," Ghai added.
Enterprise Times: What this means for business?
Informatica supports data-driven digital transformation. The company helps business to fuel innovation, become more agile, and realise new growth opportunities, resulting in intelligent market disruptions. Over the years, Informatica has developed an impressive broad portfolio of products and services. These offerings have continuously been recognised by major industry analysts in the major data management software markets in which it competes. The company says its new platform is a game changer for the customer experience. The platform is designed to help organisations restructure how they deliver customer experience in a post-pandemic, digital-first, cloud world. The key words in the company's announcement is "all-in-one." Many other competing vendors also claim this mantle. However, Informatica has the backup of applause from the various industry heavyweight analyst organisations. The proof in the pudding will be the eventual validation from satisfied customers.