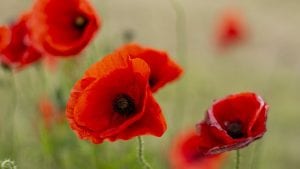 Big acquisition news last week included the purchase of Workfront by Adobe for $1.5 billion. It wasn't the largest though (see below) with Planview changing hands for $1.6 billion. In another deal north of $1 billion, Pipedrive was acquired by Vista Equity partners
Key product news included the launch of DemandBase One, the combination of Demandbase and Engagio following the latter's acquisition earlier this year.  Zendesk announced a deeper integration with Facebook Messaging solutions, including WhatsApp, Messenger and Instagram to its CRM.
PartnerScore launched a new product on the market, bringing a methodology called Mindshare that enables organisations to measure the health of their partner relationships.
Aaron Harris, Sage CTO, spoke to Enterprise Times about the future direction of Sage Business Cloud. He revealed the future of Sage 200 and how he is evolving the strategy.
Pick of the Week
Salesforce launched Revenue Cloud. It brings together its CPQ and Billing products to deliver a complete quote to cash solution. Targeting B2B customers, the platform aims to simplify and the buying process and includes ERP integration to complete the process. The platform includes a new CPQ-B2B commerce connector that enables organisations to customise digital storefronts. Sellers can now create even more complex and configurable pricing options linking CPQ with Commerce. This enables the buying process to be simpler, and Sales agents only need to get involved when required rather than for every transaction.
Powered by the recent acquisition of Vlocity, the solution can also connect different Salesforce clouds creating a single interface and consolidated billing platform for both Service and Commerce cloud. Revenue Cloud includes CPQ, Billing, CPQ for Partner Communities, CPQ for Customer Communities and CPQ & B2B Commerce Connector.
Acquisitions
The Access Group has acquired Unleashed, a New Zealand headquartered organisation offering inventory management software for the manufacturing, wholesale and distribution markets across Australasia, the UK, US and EMEA.
ECI Software completed the acquisition of Shoptech Industrial Software.
insightsoftware intends to acquire IDL Group, a leading provider of financial performance management software headquartered in Germany.
TPG and TA Associates are to acquire Planview from Thoma Bravo for $1.6 billion. Thoma Bravo will retain a minority share.
Churchill Capital Corp II announced an additional $400 million investment and strategic support agreement with Prosus N.V. in connection with Skillsoft and Global Knowledge Transactions. Ultimately this will provide a huge war chest for further expansion, and presumably acquisitions.
Appointments
Datev announced several changes that will occur from 1st July 2021 after  Eckhard Schwarzer, CMO will retire. Prof. Dr Peter Krug will become CMO and deputy CEO. Christian Bär will become the new CTO after Krug vacates that role.
Microsoft has appointed Christopher Young as executive vice president of business development reporting to Microsoft Chief Executive Officer Satya Nadella. Young previously held senior leadership positions at Cisco, VMware, RSA and AOL.
Business
AccountsIQ launched AIQ Academy, a new e-learning resource. Based on LearnUpons LMS platform It provides "just-in-time" training on how to use AccountsIQ's financial management software for both new and existing users.
Akerna reported its Q1 2020/21 results. Year over year figures were up, total software ARR up 44% ($14.1 million), software revenue up 40% $3.2 million), revenue up 16% ($3.7 million).
Asite revealed that it added Callida to its reseller channel. This extends the market footprint for Asite to the Czech Republic, Poland, Slovenia, and Slovakia markets.
BMC has expanded its sponsorship of the BreakLine Technology Education program. It has become a founding sponsor of BreakLine Apex. BreakLine Apex is a new education program that focuses on the recruitment, coaching, and mentorship of talented people of colour, with an initial focus on Black and Latinx candidates, for various technical and business roles in top technology companies worldwide.
Cleo has enhanced its global partner program increasing the benefits for System Integrators specifically. Enhancements include more revenue opportunities, direct access to CIC and formalised training through the Cleo University.
Kissflow announced a partnership with Google Cloud and will offer its no-code workflow automation solution on the Google Cloud Marketplace.
Kryon announced a strategic partnership with Hyperscience to enhance Kryons full-cycle automation with the Hyperscience Intelligent Document Processing. In a separate announcement, Kryon revealed eight new resellers from across the world to its channel ecosystem.
NTT DATA Germany and NICE announced a strategic partnership to improve customer experiences and drive Cloud transformations with CXone. NICE also reported Q3 2020 revenues. Total revenue grew 6% to $410 million, and cloud revenues grew 34% year over year to $202 million.
Prophix revealed its Q3 2020 results. Cloud revenue jumped 118%, mainly from net new customers. Alok Ajmera, President and CEO, Prophix, commented: "We added 60 new cloud customers in Q3. This is in addition to improving the company's Net Promoter Score (NPS – a measure of customer satisfaction), which jumped to an industry-leading 81 in Q3."
Qlik announced an expansion of its strategic partnership with Databricks through Qlik's integration with the newly launched SQL Analytics capability. Databricks customers can now leverage the full capabilities of Qlik's end-to-end data integration and analytics platform with Databricks' Lakehouse architecture to increase the use and value of all the data residing in their data lake.
Arcoro announced a new partnership with Sage. The announcement reveals that Arcoro will leverage the existing integration to Sage 300 Construction and Real Estate and Sage 100 Contractor. There is no mention of other integrations such as Sage Intacct, which is due to replace Sage 300 Construction in the future.
Salesforce and Bloomberg Media launched a new Customer Centricity Index. This data-driven list reveals the top companies and leaders that are shaping their businesses to prioritize the needs of their customers first. The top five brands from the full list are
The Hershey Company
Bank of America
Prudential Financial
USAA
Citigroup
Workiva announced its Q3 2020 results. Revenues were up 19.8% year over year to $88.1 million. There were increases in profits and GAAP gross margin. It also now has cash reserves of $523.9 million. Workiva also revealed some solid key SaaS metrics. Revenue retention stood at 94.9 %, and its deal sizes are also increasing.
Customer
MRO Logistics, a company that adds value and operational efficiency to the logistics of materials and third-party assets, has selected IFS Applications 10 to support its operations in Brazil, Colombia, Chile, and South Africa.
SAR Group has selected Infor EAM. With the help of Infor partner Prevas, the waste chain management leader will roll out the solution to its facilities in Norway and then its operations in Kuwait. Ambulatory Surgery International (ASI) will roll out Infor SunSystems Cloud Edition with the assistance of Infor Gold partner TouchstoneFMS.
OneAIM, a Joint Venture (JV) between Interserve and Jacobs, has introduced electronic timesheets for 450 workers delivering the Operations Site Works (OSW) framework contract for Sellafield Ltd. Powered by the KissFlow no-code platform it has digitised the existing paper and excel based forms to deliver significant benefits. These include better accuracy, improved visibility and lower costs.
Brivo, the global leader in cloud-based physical security solutions, will deploy Logi Composer as part of Brivo's next-generation security platform. This will help Logi Analytics better understand the security market, and potentially lead to more OEM deals.
Louwman Group, one of the biggest car distributors in Europe, has used the Mendix low-code platform to develop the app, "MijnContract" ("MyContract"),  for one of its subsidiaries, Alcredis Finance.
UK challenger bank Allica has built personalised experiences for its customers using the Mulesoft API platform. Simon Bateman, CIO, Allica Bank. "At Allica, we're giving these SMEs access to the modern, straightforward digital banking tools many have come to expect from their consumer bank. To have been able to build a bank capable of this in 12 months is staggering. MuleSoft has been a vital partner to us on this journey, playing a central role as we develop a modern bank with integration at the heart."
Texas Children's Hospital has implemented Oracle Fusion applications including HCM, ERP and HCM to manage its finance, HR, and supply chain processes.
El Popocatepetl, a Chicago-based tortilla manufacturer, has gone live on ProcessPro Global ERP. The solution replaced QuickBooks.
Hansen Yuncken, one of Australia's leading construction companies, has selected Ramco Payroll and HR software.
G.B. Georgakopoulos S.A., a leading import and distribution company of auto spare parts and car body repair components in Greece is to implement Soft1 Cloud ERP Series 5.
Vera Whole Health has selected Qualtrics Customer XM to support primary care for patients
ThinCats, a UK-based alternative lender to mid-sized SMEs, has partnered with Salt Edge, a leader in offering Open Banking solutions, to improve the efficiency of its upfront credit assessment and ongoing loan monitoring processes.
Home Instead Australia has expanded its relationship with SugarCRM. In addition to  Sugar Sell, Sugar Serve and Sugar Connect, it will now extend use across the SugarCRM CX platform
Victoria University has signed a new five year deal for the TechnologyOne student management system
Product
ActiveCampaign has extended functionality for eCommerce in time for the new season. It has improved the ability to deliver 1 to 1 personalised experiences across multiple channels.
Agiloft released a major product update that includes improved integration to MS Word, Tableau and Salesforce. It has also improved the AI training model with an awareness of more data points. There were also some UX improvements.
BMC has added five new AWS data centres to the list hosting BMC Helix. The new regions are Canada, Germany, Brazil, South Africa, and Australia.
Wolters Kluwer launched CCH Tagetik SmartInsight. A self-service reporting & analytics tool that empowers finance professionals to perform instant analysis create dynamic reports and effectively collaborate for faster, better decisions.
Cezanne HR has added a mobile app tied to the Time module to enable employees to clock in and out. Once validated, the app will be available on both Google Play and Apple App Store.
InsideView launched a new browser extension that gives sellers easy access to direct phone numbers and email addresses directly in their prospecting workflows.
Intuit revealed updates to Intuit ProConnect, ProSeries, and Lacerte Tax for the coming 2020 tax year.
IRIS announced a host of product updates ahead of its virtual conference. They include:
IRIS Analytics – The launch of IRIS Analytics for charities and Multi-Academy Trusts (education)
IRIS Invoice Matcher – This automatically reads and pairs invoices with the relevant financial records as they come into an organisation.
IRIS Fully Managed Payroll – In collaboration with FMP Global business IRIS is offering managed payroll services for businesses of all sizes.
A secure and compliant integration between IRIS HR Professional and IRIS Payroll.
My ePay Window – A self-service solution for employees to access for payslip requests, username queries, and password resets for Payroll Professional, Earnie, IRIS Payroll Business, IRIS Bureau Payroll and IRIS Payroll for Accountants.
IRIS Virtual Payroll Assistant (VPA) Helps to automate client payrolls and keeps track and provides full oversight of all payroll processing activity.
Neo4j launched a Connector for Apache Spark. The integration tools facilitate the movement of data between the Neo4j Graph Platform and Apache Spark.
Oracle Aconex for Defense has received Federal Risk and Authorization Management Program (FedRAMP) Moderate authorization.
Scoro revealed updates in 20.5, including the ability to create multiple purchases orders for suppliers based on a single customer quote. It has added more Zaps, enhancing Zapier integration and added links to PDFs for invoice and quotation triggers.
Skedulo unveiled the latest iteration of Skedulo MasterMind its artificial intelligence (AI) and machine learning (ML) optimization service. Individual MasterMind Solvers are now oriented toward specific scheduling challenges, such as shift scheduling, route optimization, and on-demand/real-time business models. An additional AI layer observes patterns of how these solvers provide outcomes over time and progressively tunes solvers to be faster and more efficient. It also launched Dynamic Messaging, an instant messaging solution embedded within Skedulo web and mobile applications.
Research
DronaHQ is launching a survey to understand better the opportunities and challenges that lie ahead for technology leaders and organizations. Valid respondents will receive $100 credits across DronaHQ products (T&Cs apply). The survey is targeted at CIOs, Application Leaders, Internal App Developers, Digital Tx Consultants, Data Scientists.
Procore published its Procore's Construction Activity Index. It shows the state of construction across Canada based on workers hours between March and September. While Ontario and Quebec have recovered strongly, Alberta is still weak.
A survey carried out by Dynata and sponsored by SAP has unveiled 2020's holiday shopping preferences in the US. Despite more than two-thirds expecting to shop online, 60% also expect to go to a store. The key frustration for shoppers was difficulty in finding the products they want (39%). Shoppers expect helpful and prompt customer service, with Online chat (32%) and Phone (24%) and in-person(24%) most popular
YouGov study commissioned by Tableau highlighted different levels of optimism based on how data-driven a business is. Key findings include
68% of data-driven enterprises have a positive outlook compared to 52% that aren't data-driven
76% of data-driven companies will continue or increase spending on data skills training & development between now and March 2021, while 56% of non-data-driven companies will decrease spending or not invest at all
80% of business leaders in data-driven organisations believe they have had a critical advantage during the pandemic.
A study by Tipalti revealed the impact of COVID on global payables. The average remittance per transaction has declined during the pandemic. It dropped 5% from March to May, recovered only 1.2% from June to August 2020. Regional the figures varied with Asia and Oceania increasing ART. South America (40.72%) and Africa (35.57) were the biggest fallers. The study also looked at the Advertising & Marketing, Retail, E-commerce, and Marketplaces industries.