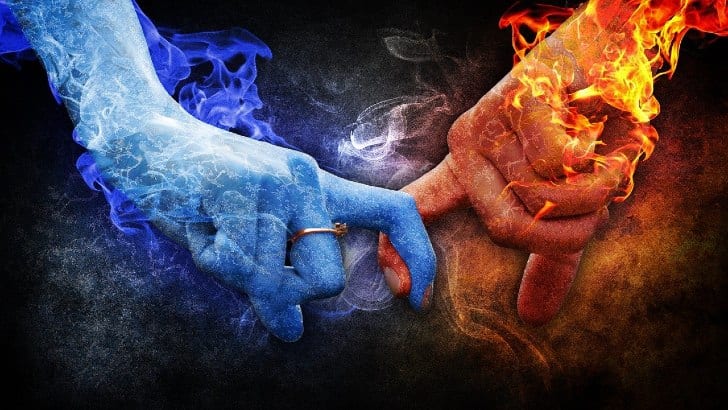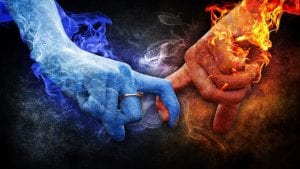 PartnerScore has launched a new software solution that aims to measure the health of partner and channel relationships. Enterprise Times spoke to Ian Bamford, Co-Founder and Chief Operating Officer about the company and product.
PartnerScore is built on the Qualtrics platform and is powered by Mindshare, an algorithm developed by PartnerScore. It is based on the Doctoral Thesis of another co-founder Richard Gibbs. Gibbs has since co-authored at least one book about alliances and partnerships. The output is summarised into a single health score that can determine the health of the relationship between a vendor and partner.
Bamford sees the target market as technology vendors such as software, hardware and IT Service vendors. He believes it could be widened to financial insurance markets, anywhere where there are reseller relationships. PartnerScore is working closely with around five companies at the moment but does not yet have a launch customer.
Enterprise Times asked what value this new solution brings to vendors. Bamford answered: "The value add to the vendor is to understand how their partners are thinking about the relationship they have with them. Do they trust that vendor? And if they don't, why not? Is communication with that vendor effective? And if not, why not? Is there conflict that's building and not being resolved between the partner and the vendor?
"It's our ability to surface those types of relationship attributes that is unique. These are the things that if you ask a good account manager about their account, they'll be able to tell you the answers. What vendors don't have is universally good account managers and an ability to gather this information and provide it in a way that they can understand and discuss at the level where decisions actually get made about how they're going to deploy their programmes, deploy their resources and achieve their goals."
What is Mindshare?
Mindshare was originally based on sixty-three different attributes. Gibbs narrowed this down to twenty-three and collected more data around these for further analysis. PartnerScore is based on seven key attributes that are reflective of the twenty-three.
Participating vendors select key people from each of their partners to respond to monthly pulse surveys. The surveys ask up to two questions each month based on a set of eight specific questions to which they give a rating between 1 and 7. The eighth question is what people view as the overall health of the relationship. The seven questions are the basis for the analysis and based on the following themes:
Conflict: How effectively are normal business disagreements between vendor and partner resolved?
Trust (Mutual Interest): How active and effective is the vendor in supporting the partner's development of their business?
Trust (Credibility): When the vendor commits to activities with the partner, does the vendor support and execute them as planned?
Social Bonding: How positive is the relationship between the vendor's account manager and the partner?
Communication: How accurate and timely is the product and services information provided by the vendor to the partner?
Cooperation: Does the quality of engagement between vendor and partner enable successful planning, and deliver strong operational performance?
Commitment: How important is the vendor's business (products, services and brand) to the long-term success of the partner's company?
Once the data is collated, vendors are presented with a dashboard which provides the overall health score and further analysis on components such as trends. This is where the software currently ends its role.
What happens next?
Bamford explained how companies then turn data into insights and actions, saying: "The follow on part from that is how do you convert the information and the findings that come off that dashboard into actions. We recognise that because this is a new way for many companies of thinking about how they measure and interact with their partners, they may need some guidance to start with.
"So we provide support to the quarterly business reviews that are typical in the channels business, we can help interpret the data that they've got and use our experience and knowledge of the things we've seen work in other situations, we can guide them as to how and what interventions or actions will be appropriate or useful or have been successful elsewhere. Over time, we expect to automate more of that as well or to give them the training and guidance and internal capability to just do that themselves."
PartnerScore offers a mix of benefits, advice and recommendations that include:
Constant and consistent measurement of what partners really think about the relationship
Partner fact-based real-time feedback
A framework for effective/ targeted account investment decisions
Identification of revenue growth opportunities
Protection against revenue loss
Improvements around partner retention rates
Identification of cost optimisation and business process disconnects
Reviews around account management effectiveness in a way not seen before, which identifies productivity opportunities.
Does it work?
This is not the first time that Bamford and Gibbs have used the methodology. They form Rootsquared in 2005 working with companies such as Oracle and applying the Mindshare methodology as a consultancy. Bamford reveals what that consultancy was able to deliver saying "People were seeing revenue improvements of around 15% if they moved their health score, from average to above average or strong performance. We've seen return on marketing investment improvements of up to 20%. On the basis that people can focus where and what they're spending on the partnerships."
PartnerScore is the scalable software version of this consultancy and one that Bamford hopes will attract a lot of interest. Dave Ward, Co-Founder and Chief Product Officer says: "Vendors are collecting and analysing massive amounts of real-time and transactional data from PRM platforms, online tools and partner portals in an attempt to optimise their partner programmes. PartnerScore utilises the latest technology to quickly provide context to the huge volume of data collected and helps identify actions and investments that will drive up commercial performance."
What this solution does not do is monitor and analyse all interactions between vendors and their partners. While technically possible, this is well beyond the scope and may not provide much value. What PartnerScore does is make sure that it asked the right questions of the right people regularly to identify trends in behaviour.
Pricing is base on the number of surveys sent out rather than the volume of partners. Smaller partners may only have one or two key people for the survey, whilst larger ones might have ten or more.
What is next for the platform?
"There are other elements of our original thinking that we've yet to bring into the automated model. We have some interesting ways of bracketing together types of partners and building models that can help people understand what sort of channel they have based on the mix of partner types.
"We'd like to automate the back end. We'd like to make the ability to identify appropriate action automated as well. We're interested in also identifying other channels that would be appropriate if we were to go into, let's say, the insurance market."
Enterprise Times: What does this mean
This is an interesting solution and one that some organisations might want to look at. Especially in these early stages where they may have some influence on the solution design and pricing. It does not wave a magic wand over a partner channel, but it could form part of a wider strategy for channel improvement. For companies that feel disconnected from their channel, this might be the right solution to start re-engaging. Importantly it does not require much commitment from either partner. Once set up organisations could see significant benefits. They will find out which partners value them and which are most likely to benefit from further investment.
It is not the only partner-centric and recently launched solution out there. Another is Raven Intel which Enterprise Times covered earlier this year. Without face to face meetings PartnerScore, if quickly deployed, can gauge the state of relationships in an ecosystem quickly.
Peter Ward, Co-Founder and CEO, PartnerScore commented: "In 2021, and following the serious impact of the COVID pandemic, it will become even more critical for businesses to truly understand how their partners are performing rather than second guess their next actions. This platform is unique in its ability to enable vendors to gain an open, transparent assessment of the state of play of their channels. This will allow them to take appropriate and timely preventative actions to address continually changing conditions, rather than trying to look in the rear-view mirror and closing the stable door after the horse has bolted.
"PartnerScore is powered by an incredibly sophisticated methodology, built on a decade of extensive academic research which today is underpinned by advanced machine learning and data analytics tools. A true breakthrough in the way to manage partner networks."