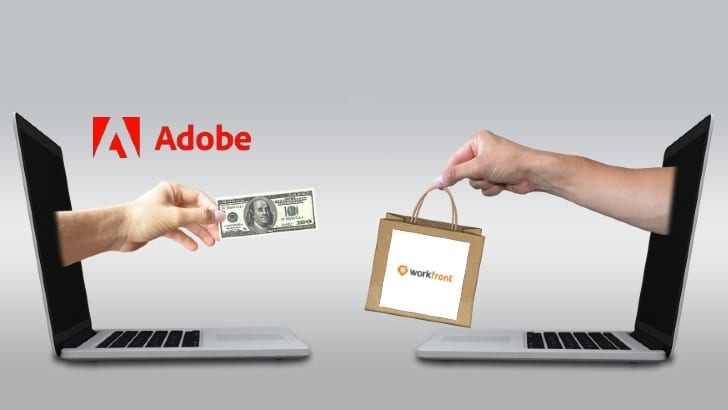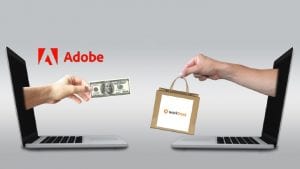 Adobe has announced its intent to acquire Workfront for $1.5 billion. Workfront is a leading work management platform for marketers with more than 3,000 customers and more than a million users. Customers include The Home Depot, Under Armour, ADP, TMobile and Allianz. It has operations across the world but is mainly focused on North America and Europe.
Enterprise Times recently spoke with Paige Erickson, EMEA Managing Director about the company. With more than $200 million in revenue, this places the acquisition at roughly 7x. This is a good exit for the investors of Workfront. Its most recent funding was $280 million led by W Capital Partners and Susquehanna Growth Equity in a secondary investment in 2019.
It is a natural combination for Adobe, expanding its software portfolio deeper into the daily lives of marketers. There is already a deep integration with Adobe Creative Cloud. Marianna Kantor, Chief Marketing Officer, Esri spoke about leveraging that connection saying: "With Workfront, our Marketing Division has greater visibility, process transparency, and accelerated speed of execution. As a result of this efficiency, we are now able to focus and advance our core marketing objectives that are most important to our business."
The acquisition is expected to close in the first quarter of 2021 according to a blog by Anil Chakravarthy, executive vice president and general manager, Digital Experience Business and Worldwide Field Operations, Adobe. Chakravarthy also commented: "Adobe is the undisputed leader in content creation, management, delivery, and measurement and a trusted partner to digital leaders around the globe. The combination of Adobe and Workfront will further accelerate Adobe's leadership in customer experience management, providing a pioneering solution that spans the entire lifecycle of digital experiences, from ideation to activation."
What happens next
Both companies will continue as before, up until the deal closes and afterwards. Alex Shootman, CEO, Workfront will continue to lead the business unit after the deal closes and will report to Chakravarthy. The combination of the Work Management and both Adobe Creative Cloud and Adobe Experience Cloud with enable customers to orchestrate their marketing workflows through the design process fully. The inference is that Adobe will deepen the integration between the technology stack using the existing APIs. There is little detail, though on what this integration will include.
Alex Shootman, CEO, Workfront commented: "Adobe and Workfront share a common affinity to help the modern marketer thrive in an ever-evolving, increasingly demanding setting. We're excited to join Adobe and believe this will be a tremendous opportunity for our customers and partners."
Enterprise Times: What does it mean
The acquisition will bring nearly a thousand employees to Adobe, and there is no clear indication of how it will seek to merge the two business units. The bigger implication of this deal is what it means to other Work Management Tools such as Wrike, Smartsheet and Asana, the market leaders, according to the Q4 2018 Forrester Wave. All three have integrations to Adobe, and all three promote their solution to marketers.
Asana shares dropped nearly 2% at the close. Smartsheet fell by 8.95% to close at $52.59 and that was after a recovery from a low of US$51.36. For Vista Equity, who acquired a majority interest in Wrike in a deal that valued the company at $800 million, it is further bad news. It may have overpaid for the work management platform, and the acquisition of Workfront by Adobe may influence any IPO.
None of the above companies has had time to react properly yet. After Adobe completed the acquisition of Marketo, it did not signal an end to the competition in the market. However, expect Workfront to become part of the wider Adobe sales pitch, and this should boost the international expansion of the company significantly.
For Adobe, this increases its share of application time by marketers. It extends the functionality of the platform and could see it compete more effectively across its other markets. There is a lot of sense in the acquisition. It brings in a leading work management solution, 2,000 new clients and around 1,000 joint clients that will welcome the move, especially if integrations tighten and costs reduce. More details will emerge in time, but this is already shaping up to be a significant deal.