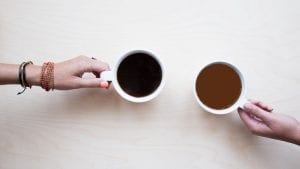 Workfront recently announced the appointment of Paige Erickson as EMEA Managing Director. Enterprise Times caught up with Erickson in her home town of Houston to talk about Workfront and her ambitions for EMEA. First, she explained a little about Workfront.
"Workfront is an enterprise work management platform. We allow our customers to connect the strategy of what they're trying to accomplish with the work that they're doing to execute that. We begin with an actual intake of work, and we help customers budget and plan and then complete that work, including things like resource planning, project and task management.
"There is also a very sophisticated review and approval process that's integrated into our software. That's enabled us to excel in some buying centres like marketing. Everybody on the team knows where their work is in the project and how it stands and has visibility into that."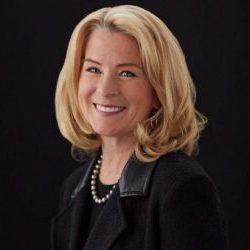 While many people may not have heard of Workfront, founded in 2001, it has grown significantly over the last two decades as Erickson explained.
"We have approximately 3,000 customers, and about 600 are in the EMEA region. We have more than $200 million in revenue, and we've had consistent year over year growth, we are also cashflow positive. Workfront has approximately 1,000 employees with offices in Lehi, Utah and Basingstoke, UK. Primarily, other locations are (served by)remote workers. We have development offices in both Armenia and Lehi, Utah."
Target market
What is the Workfront target market?
"The way we look at the target market is that there are 400 million knowledge workers around the world. Right now, we think about 132 million of those are being served with job-specific tools, which leaves about 268 million under-served knowledge workers. Those are in enterprise-class companies that have 1,000 employees or greater. If we do simple math at 2,688 million times, approximately $70 a year per user, you get a $19 billion target market that we're going after. "
Geographically where is Workfront targeting?
"The two main markets that we serve are North America and Europe. Not too strong in Asia, (though) we have a pretty good business in Australia. It's primarily through partners in Australia. We expanded into the DACH region about two years ago, and we have a growing business there. Previous to that, we were primarily in English speaking countries, and we are in the Benelux and the Nordics."
Besides DACH are there other new countries in EMEA you're looking to expand into in that in the next year?
"Not in the next year. Next year, we want to focus on growth, get a stronghold there and then expand."
What are the routes to market for Workfront?
"The reason I joined Workfront was to create an entire go to market outside of direct sales. Prior to my joining, it was primarily a direct sales route to market. The partner market has really expanded. About 20% of our business is now coming from partners, and that's up from 3% in 2016. We're a little bit further ahead in North America and a little bit further behind in EMEA in some areas. I view that as one of my significant opportunities.
What is the Workfront approach to partners?
"We look at the partners in three categories. The regional system integrators or consulting partners. The global systems integrators, we have a great partnership with Accenture Interactive, and we are building with Deloitte, Capgemini, and Cognizant and others. Then we have a great technology partner programme that has taken off more in the last year. We partner with Adobe; we are starting a new partnership with AWS and with Google, our biggest customer and now a partner now as well."
Are you looking for new partners?
"We are, and primarily regional systems integrators that have unique expertise in a particular buying centre. That has taken off in North America. I have a great leader responsible for the partner business in EMEA. We are doing a lot of great things with the global systems integrators as well. Adobe's really taken off in EMEA too. That's one way around the language barriers, have partners who are native speakers."
What about other application vendors?
This seems a limited number of technology partners. Enterprise Times also asked Erickson about other integrations.
"We also have a robust integration strategy. We have native integrations for the most typical like Salesforce, and others if a lot of people are using them, including Adobe. Then we have a product called Fusion. It offers a codeless iPaaS product that we leverage. We also have a very robust API. So there's a lot of ways to integrate what you already have in your tech stack into Workfront."
Erickson did not mention any ERP or Finance solutions, such as integration to enable project accounting. Enterprise Times asked her about integrations to financial solutions; she replied: "On the financial side, we partner with Allocadia and a lot of people are integrated into NetSuite and SAP on the back end."
On Competition
Who do you see as your competitors?
"This market is interesting and some of this has come on since COVID started. Work management is a category that's forming in four basic areas. The first one is enterprise platform players like ServiceNow and JIRA. There are the typical work management competitors that I would consider, like Clarizen and Mavenlink. Then there are legacy solutions such as CA Clarity and Planview. The fourth is the team-based, work management like Monday.com, Asana and Smartsheets. We have this interesting strength that we play to in the middle of all of that."
Erickson then explained the competitive advantage, adding:
"We are the only pure-play work management provider with about 15 years of experience and domain expertise. We also have proven scalability to thousands of users. Our biggest customers are worth over a million dollars ARR to us and have tens of thousands of users. That's a real, competitive advantage for us. We provide end to end functionality across SaaS, collaboration, grouping and digital content. We're very flexible and configurable, that's why we appeal to the five buying centres that we go after. "
On the impact of the pandemic
COVID-19 has impacted businesses in different ways. While many SaaS businesses are still achieving growth, there are challenges. Enterprise Times asked Erickson how Workfront was impacted internally and with sales engagement because of the pandemic?
"We only have two major sales offices, and so a lot of the sales teams were already remote. From that perspective, as far as we were concerned, it was not a massive change and we were able to pivot quickly. We turned our entire user conference into an online event that was extremely successful. We had over 10,000 people attend and it was fantastic. But I do think we all miss calling on customers; we're all realising their human nature.
"We have completely gone remote. We're also retooling our salespeople, to focus on digital sales techniques. A lot of the sales enablement that we're doing now is honing that: how to use the LinkedIn navigator, how to do top-notch communications, how to do target marketing and things like that."
What about the impact on customers?
"One of the things that attracted me most about Workfront is the way people have been able to change their career within a company by being the person that embraces Workfront, champions it and changes how the company does work. They love it. It's sad not to be with them in user communities and user groups. They're our best salespeople too.
"The customers that went remote saw some amazing advantages that normal companies didn't have. Our customer advisory board were just sharing how they were able to look at the projects that were in flight immediately. They could reallocate resources based on who could work from home. They were able to prioritise and say: 'Well, this one was almost done, so let's go ahead and finish that project.' Everybody had visibility immediately. The ones that were using Workfront in the right way, were able to just take off in this environment and didn't miss a beat. "
On the future
What do you hope to achieve in the next six to 12 months in EMEA?
"I want to continue to grow and expand on our market in the key buying centres. The focus I have right now is to win, grow and retain customers in our target market. Secondly, I want to create an extraordinary work environment for our employees. I'm a big believer in if you have happy, engaged employees, especially in a time like this, you're going to translate that into wins in the market. Honestly, I want our customers to be successful and to have them grow and expand and reap the benefits of working with Workfront."
ET asked Erickson to expand on what she needed to do to create an extraordinary environment for employees?
"People are engaged right now. It is about being human and understanding that everybody has a story in these times. As leaders, we need to make sure we're tapping into every single employee, and it depends on the team with things like the daily stand-ups. Checking in and having your virtual water coolers where you're getting to know each other on a human level.
"Those are the things that I find are keeping people motivated, and then they share that with the customer. We have an amazing culture here at Workfront, and we have been able to maintain that. It's not about work; you have to be attentive to people and checking in with them."
On Challenges
During the conversation, Erickson also spoke about one of the challenges she faces at Workfront. She noted: "I want us to be found in the market over there. The biggest thing that I'm focusing on is how we can get more brand awareness? To make sure that people who have the problems that we can solve, find us.
"We're working on that. We are thinking about how do we create a differentiated buying centre or buying experience for our customers? Some of that's come from my work with Adobe and how they really focused on the customer experience. From the second that they know they have a problem, to researching it, finding Workfront. I know that if they find this, they'll buy from us because we have the best solution in this particular category."
Are there any personal challenges for Erickson?
"My challenge is I can't move. I need the UK Consulate to open up their office in Houston, so I can get my visa straightened up. I just want to move over there as soon as possible because I feel like I'm working in two worlds right now."
The book question
Erickson completed her MBA only a few years ago at The University of Texas in Austin. She is no stranger to reading, and ET asked her what the latest book she read was.
"I am totally addicted to Brene Browns, Dare to lead (Amazon UK/US/Aus). It was one of the top five that the Wall Street Journal recommended as reading. She has one of the top TED Talks out there on vulnerability. She was a professor at the University of Houston; it's kind of funny because she's from my hometown. It's a fantastic read, and I highly recommend it."