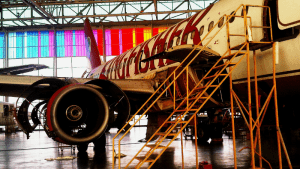 Honeywell is integrating aircraft record generation into its digital blockchain ledger. This will provide Honeywell customers with a way to search and retrieve scattered data through a simple user interface. The result is a level of speed and efficiency not previously available in the aerospace industry.
"Honeywell's offering is like a search engine, but it works for anything and everything related to aircraft parts and service," said Lisa Butters, general manager for Honeywell's GoDirect Trade and applications owner for blockchain technologies. "Honeywell manufactures and repairs thousands of aerospace parts each day, and now all of those events, including the generated air worthiness certificates, go on chain. In aerospace, this is a game-changing technology that will simplify and transform recordkeeping for aircraft owners and airlines around the world.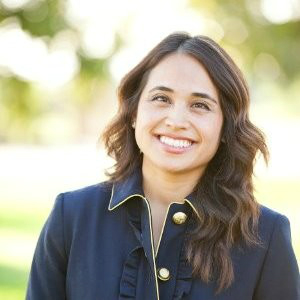 "Blockchain is unique because it's a team sport," said Butters. "This isn't just about Honeywell data. In fact, this is not just about aerospace data. Whether you are in aerospace, automotive, electronics or consumer products, I envision all manufacturing OEMs and repair shops pushing quality documentation and part provenance data to the blockchain, so customers have easy access."
The need
For decades, aerospace companies and their customers have drowned in cumbersome documentation processes and storage mechanisms. Yet quick and simple access to such data is critical to airlines. Most use dozens of repair facilities while there is a lack of integration of the associated paperwork.
Additionally, airlines and operators have to deal with the mountains of paperwork associated with any part that a plane might have or need. This paperwork, or 'trace documents', are a key element in the value of a part. Without an acceptable (to regulatory authorities as well as aircraft operators) paperchain, a part has no worth.
The Honeywell approach
Honeywell's blockchain is a secure, decentralised database crowd-sourced by all its authorized users. Each user that Honeywell authorises:
has a copy of the database
knows (has access to) its contents in real time.
Instead of storing only PDF documents or a reference to the digital aircraft record, Honeywell stores the actual form data 'on chain'. This data is usable to re-construct aircraft records, including records that prove the U.S. Federal Aviation Administration has certified that specific aircraft parts are safe to fly. These records are accessible by customers and, in cases where paperwork appears to be (or is) missing, customers can:
input the part number/serial number
retrieve the data associated with that part number/serial number from the blockchain
'rebuild' the missing document.
The relevance of blockchain
Adding data to the blockchain ledger does not replace regulatory authorities' current document requirements. Rather it supplements these with greater efficiency. Honeywell's blockchain approach wants to:
unpacks all the parts (and repair) data
render this data immutable and searchable
make the data accessible to everyone authorised in its permission-based ecosystem.
Honeywell first implemented blockchain technology with the launch of GoDirect Trade in late 2018. This is an online marketplace for buying and selling new and used aircraft parts. It leverages blockchain to include images and quality documents for the exact part being offered for sale, giving buyers confidence when purchasing a part.
Enterprise Times: what does this mean
A comprehensive but simple search capability on the blockchain ledger may be a gamechanger for recordkeeping in the aerospace industry. In its purest form, blockchain technology seeks to create trust between all parties on the chain – through digital transparency.
Honeywell says:
its goal is not to be the only aerospace company creating unified aircraft records on a blockchain
it wishes to collaborate and be an implementation partner so others can leverage the same technology.
While more than 2,700 companies and 7,000 users are active on GoDirect Trade today, they have combined to process more than US$8M in transactions since launch. To Enterprise Times this seems a small figure given the high cost/value of aircraft parts. Perhaps the utility of the more ambitious parts blockchain will overcome previous inhibitions.
Accenture and Thales demonstrate blockchain for Aerospace and Defence
Ramco Systems+XinFin target blockchain for aviation, logistics and HR