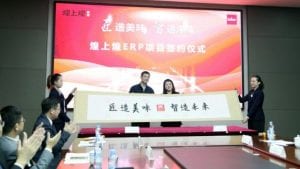 One of the leading food producers in China, Jiangxi Huangshanghuang Group Food Co Ltd (HSH), has selected Infor CloudSuite Food & Beverage. HSH has more than 4,500 locations throughout China. It breeds, slaughters and processes chicken, duck and other meat products.
As part of a digital transformation project, it looked to replace its existing Kingdee ERP solution. It reviewed the market and from a shortlist of SAP and Infor solutions selected Infor CloudSuite Food & Beverage.
HSH is also taking advantage of other solutions within the Infor application ecosystem.  These include
Infor Factory Track
Expense Management with Infor XM
Infor Dynamic Enterprise Performance Management (d/EPM).
Underpinned by the Infor OS, these applications create an application architecture that will assist HSH with its growth. HSH is deploying the solution on-premise and using the solution. It will be able to manage and operate its disparate business units from a single location.
Why Infor
One reason that HSH selected Infor is its implementation methodology, Infor Agility and the industry accelerators that enable Infor to deploy the solution quickly. Part of this is the last mile functionality that the Infor industry specialisation delivers. As part of the implementation, Infor will help HSH to set up an exclusive service channel. Infor will carry out the implementation itself using its professional services teams.
As with other projects, Infor looks to deliver a rapid return on investment to its customers.  The first phase will take only eight months, and Infor will implement the solution at the HSH headquarters. This first phase is targeted to go live in July 2021. Following this, HSH will look to roll out the solution across the country to its other sites, though no timeline is set for this.
Chu Jun, chairman of Jiangxi Huangshanghuang Group Food Co., Ltd commented: "The Chinese food and beverage market is unique in its immense dynamism and capacity for rapid change. Flexible, refined tools and capabilities are invaluable in being able to respond to market shifts. Infor CloudSuite Food & Beverage ERP capabilities are comprehensive, robust and agile to meet our business demands and continued innovation, and is expected to help unlock HSH's potential for continued expansion. We are confident that with Infor by our side, we will be able to sustain this growth well into the future."
Meeting the challenges of growth
HSH has grown rapidly since its founding in 1993. It is expecting the Infor solution to deliver several benefits:
Help to optimise its workforce across the organisation
Update and continue to improve business processes
Improve and strengthen supply chain coordination
Improve cost control across the business
Identify and help reduce operating costs
Increase business efficiency
Infor CloudSuite Food & Beverage will enable these improvements by providing HSH a single platform to operate its business from. The solution will enable the organisation to roll out consistent and optimal business processes across its locations. The supply-chain functionality built into Infor CLoudSuite F&B will enable HSH to significantly improve the efficiency and lower risks within its supply chain.
Enterprise Times: What does this mean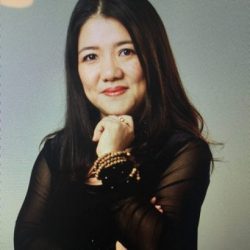 This is a significant win for Infor. It has supplanted one of the leading ERP solutions in China in Kingdee and beaten the market leader, SAP as its replacement. Becky Xie, vice president of sales for Greater China and Korea, commented: "We are excited to kick off our cooperation with Huangshanghuang.
"Huangshanghuang and Infor share the same culture and spirit for innovation. Digitalization continues to be a powerful force under the swift pace of the Chinese market. Huangshanghuang's selection of Infor as its strategic partner in overhauling its operations underscores the power and flexibility of our industry-specific capabilities finely tuned in the cloud.
"We are confident that moving forward, Huangshanghuang will continue to see immense success in its digital transformation spearheaded by Infor and Infor CloudSuite Food & Beverage."
Furthermore, once the solution is implemented and proven at HSH, Infor may well find other companies starting to consider its solutions seriously. Statista estimated the total market size for ERP applications in China as reaching USD 2.250 trillion by 2023. Infor will hope to capture a bigger share of the market. To do so, it will need to compete effectively against companies like Yonyou, Kingdee and SAP in the region.