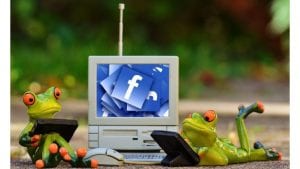 Zendesk has partnered with WhatsApp to enable clients using its CRM solution to engage with their customers directly. The new functionality enables agents to open a WhatsApp channel from within Zendesk to share information and respond to questions quickly. Zendesk will also extend this functionality to Facebook Messenger and Instagram in time. That functionality is currently in beta. This is a deeper integration than the one announced in August 2019.
The world has changed post-pandemic. Organisations are digitizing and struggling to find the right balance in their communication channels both within and outside their organisations. That balance will also change over the months as lockdowns ease, one hopes. More than 34,000 Zendesk customers are already using Facebook messaging platforms such as WhatsApp and Messenger to enhance their engagements. Evidence from research by Zendesk and ESG indicated that CX focused organisations are more likely to have embraced messaging apps (89 percent) and social media (87 percent) than their competitors.
Matt Idema, Chief Operating Officer at WhatsApp, commented: "Businesses today need to meet their customers where they want to be met – and that's increasingly through messaging. More than 175 million people already message a business account on WhatsApp every day to ask questions and get helpful information, and as more conversations shift online during the ongoing pandemic, messaging tools can help businesses of all sizes increase their efficiency and improve customer satisfaction.
"Through this partnership with Zendesk, we'll help many more medium-sized businesses get started using messaging to communicate with their customers in a matter of minutes and build new features to make WhatsApp the best way to get business done."
How is this different?
This is not a standard integration using open API's that many other software vendors are using. A spokesperson at Zendesk explained to Enterprise Times why. "Different from some other WhatsApp integrations, Zendesk has been chosen as one of WhatsApp's first core solution providers. This partnership gives us access to all WhatsApp Business APIs, enabling us to build a native integration between Zendesk and WhatsApp that is much easier for customers."
Zendesk also has integrations with Teams and Slack. This WhatsApp integration goes a step further. The spokesperson noted: "Zendesk's Slack and Teams integrations enable whole-company collaboration around critical support issues in Zendesk, while the WhatsApp integration enables businesses to offer support to their customers on the WhatsApp channel directly within Zendesk.
Deeper integration will enable Zendesk customers to embed WhatsApp into wherever they wish to interact with customers using Zendesk. This will enable them to interact with customers visiting their website or on their mobile across over WhatsApp, Messenger and Instagram channels directly into a unified messaging space on Zendesk. Conversations with customers are available across the Zendesk platform enabling simpler handoff and tracking if needed.
How will it work?
Zendesk users can also engage Answer Bot to deal with simple and frequently asked questions without an agent needing to be involved. If the query is not resolved, the conversation history is visible to the agent, and questions do not need asking again. Agents, rather than IT development teams can further enhance Bots as information becomes available on new questions.
WhatsApp messaging can also integrate into the workflow engine within Zendesk. This allows the triggering of actions based on events. For example, a pizza company has an ordered delayed due to a burnt pizza. This means a delay to a delivery requirement. Zendesk can trigger a group message to all interested parties such as the restaurant, driver and customer.  All parties can interact over the group message; for example, the delay may mean that the customer will have changed location because of the delay. They can quickly update the driver and the restaurant about this.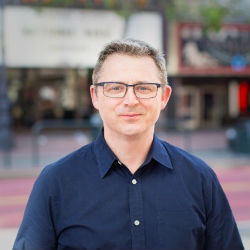 Adrian McDermott, President of Products, Zendesk stated: "There are significant shifts in the ways customers are choosing to interact with businesses – most notably a 50 per cent surge in usage of messaging channels over the first half of 2020. We are committed to helping businesses embrace these trends.
"The new Zendesk messaging capabilities, automated workflows, and customization features are helping our customers provide conversational experiences that flow seamlessly across channels and devices while remaining engaging, personal, and contextual. Our partnership with WhatsApp and Facebook, which provides Zendesk customers access to simple API tools to connect with their customers on WhatsApp, Messenger, and Instagram, is integral to this evolution."
And on the future
Enterprise Times asked Zendesk what other messaging solutions are being considered/worked on for integration. Zendesk responded: "This partnership spans across WhatsApp, Facebook Messenger and Instagram DMs. Specifically, Zendesk and WhatsApp will collaborate on the most important product capabilities. This gives customers early access to new features, such as the workflows allowing businesses to get up and running on WhatsApp more quickly.
"And for Instagram, they will work closely to get customers up and running quickly, interacting with customers easily and efficiently on one of the most popular messaging channels."
The inference is, therefore, that they are not considering further integrations to solutions such as WeChat. This might be a disappointment to some. It seems that Zendesk is focused on getting this engagement perfect. It is looking to learn lessons before integrating to any other platform. Perhaps that will change in the future.
What does the future hold in terms of enhancements? "Right now, we are fully focused on onboarding customers with the great enhancements we've just announced. Messaging continues to be an important focus area for both Zendesk and its customers and we'll make sure to share any details as we announce any further features."
The press release did expand on this answer. It noted: "Zendesk and WhatsApp will collaborate on the most important product capabilities, giving customers early access to new features, such as the workflows allowing businesses to get up and running on WhatsApp more quickly."
Enterprise Times: What does this mean
It is not always easy to read between the lines on the response that Zendesk gave. There are several possibilities. Certainly, this strategic partnership has brought the two companies closer together. There is a question over whether this strategic partnership with Facebook/WhatsApp is strategic and exclusive. At the same time, this seems unlikely as Zendesk has integrations to other platforms.
Would Facebook look to acquire Zendesk? It seems unlikely. But adding Zendesk to Workplace would enable Facebook to own a wider set of communication channels within businesses. If this integration is picked up by customers extensively, it can show Facebook that an investment in Zendesk might make sense. The one omission from this release is that Facebook Workplace is not mentioned at all.
The companies have historically worked closely together though. Zendesk was one of the first businesses to go live on "Business on Messenger" service. When it acquired Smooch in 2019, it had a messaging platform that also had integrations to Facebook solutions. Is this just another indication of the close relationship between the two companies?