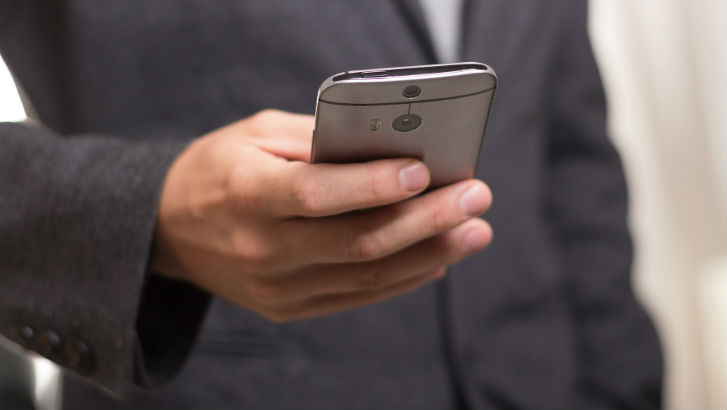 Zendesk has integrated its customer service solution with WhatsApp using the WhatsApp Business API Connector. It will enable users to seamlessly communicate using WhatsApp with customers from within their Zendesk solution. Conversations will occur regardless of the chosen channel of the customer whether it is via web, mobile or social messaging.
Historically, companies have relied on a single mobile phone to communicate. WhatsApp developed its Business API connector, to enable software companies to integrate their solution to take advantage of the platform in a scalable way. The solution was launched at the most recent Zendesk Showcase event in São Paulo, Brazil. The interface uses components from Zendesks most recent acquisition, Smooch. It adds yet another communication channel to the platform that already that already supports apps such as: Facebook Messenger, LINE, WeChat, Telegram and Twitter DM.
Warren Levitan, Vice President, Conversational Business at Zendesk commented: "WhatsApp for Zendesk marks the next phase of our integration with the WhatsApp Business API as a business solution provider and reinforces our commitment to bringing brands and their customers modern messaging experiences on the apps of their choice. Ultimately, we're making it easier for companies and customers to communicate in a way that is faster, more convenient and more natural."
Wanting to deliver customer service – you need WhatsApp
As WhatsApp is the largest messaging app in the world at the moment, companies need to consider why they are not using it. More than 1.5 billion people across 180 countries use the messaging system. Often people want to use the same system to register a service request. To do this, companies may have a dedicated mobile to answer WhatsApp queries. However, this is clearly not scalable and also doesn't enable agents to look across the entire customer history. It is this challenge the new functionality in Zendesk aims to address. Enterprise Times posed some questions to Abhiroop Basu, Product Marketing Director, Zendesk about the new solution.
The new system enables companies to rapidly get WhatsApp integrate to their Zendesk environment. Users are able to manage a conversation on WhatsApp in the same way that they can on any other channel. This means that the training required is minimal.
What have they added to the basic messaging functionality?
Zendesk has developed some features specific to WhatsApp to enhance the customer experience and reduce the burden on users. These are described as auto-responders and Basu was asked to explain them in more detail. He replied: "Agents will be able to configure auto-responders specifically for WhatsApp in Support to set proper response expectations with customers. The admin can choose to add user properties to the auto-responder by using the correct syntax, such as the user's first and last name. The auto-responder will be triggered once a day."
This effectively enables users to leave an out of office message or to inform users where there is a major issue that is effecting responses. It isn't clear whether the message is customisable depending upon a group of customers, or is a single blanket message.
Users are also able to see WhatsApp messages in a notification panel so that recent WhatsApp messages can be dealt with in a timely fashion. This allows users to continue working on other engagements without risking forgetting the original customer if they are delayed in responding.
This is therefore not a bot driven by AI. Are Zendesk able to integrate its Answer Bot. Basu responded: "This does not extend to Answer Bot today. However, our Conversations Solutions Team can help customers who are interested in using advanced capabilities with WhatsApp like bots and proactive message. For the bot itself, we use global bot partners from around the world."
Zendesk are bringing its customer service product closer to Zendesk Sales, it recently announced Duet, a combined pricing offer. ET asked Basu whether the WhatsApp solution is available for Zendesk Sales users too. He replied: "Not yet, but we are planning integrations in the future."
While this is disappointing for Zendesk Sales users, it is something that will happen as they bring the products together on the Zendesk platform Sunshine.
Is it worth it?
WhatsApp for Zendesk is available on Suite and Support Professional and Enterprise plans as an add on for $5/€5/£5 per agent per month. Companies will need to consider whether the cost outweighs the savings and benefits to customer experience that the solution offers. It is also less about what their current WhatsApp traffic levels are but what they could be if they offered a better experience to customers that want to use it.
Payjoy, a provider of mobile enabled consumer financing solutions, is an early adopter of both Zendesk and the WhatsApp integration. Co-founder and COO Gib Lopez, commented: "Our customers were trying to reach us via WhatsApp and Zendesk allowed us to reduce our WhatsApp response times from a full day to minutes. Before Zendesk, we had three to four phones with WhatsApp numbers in our agents' hands, trying to keep up. It wasn't scalable, and we couldn't measure it. We're now able to see and manage WhatsApp messages alongside all of our other customer requests and deliver better service to our customers in their preferred communication channel. Zendesk's WhatsApp integration is key to our continued global expansion."
Enterprise Times: What does this mean
Companies can no longer expect customers to use the historical channels of phone and email if they expect to retain them. The problem is which channels to use and how to effectively set them up. Through the acquisition of Smooch, Zendesk has technology that will enable its customers to talk through most communication channels in time. The addition of WhatsApp into Zendesk is an example of this. Zendesk have not just added this in, but have also added an enhanced experience that makes the experience more efficient. There is work yet to be done however, the addition of answerbot and a more personalised auto responses are both examples where they can enhance the new interface.