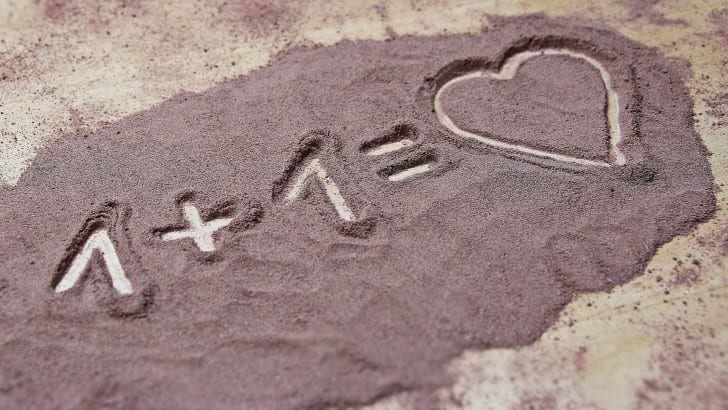 Demandbase has launched Demandbase One; it combines the power of Demandbase and Engagio into a single Account-Based marketing solution. Already placed as a leader in the Forrester Wave for ABM tools Demandbase will expect this new solution to improve that position and help it move up the Gartner Quadrant as well. Enterprise Times spoke to Jon Miller, Chief Product Officer at Demandbase about the launch.
Miller was the Co-Founder and CEO of Engagio before its acquisition by Demandbase in June this year. It has not taken long, but Demandbase is now launching the combined products and probably the most complete ABM solution on the market. Miller commented: "What we set out to do, which is to have the most powerful, most comprehensive set of capabilities of any vendor in the ABM space."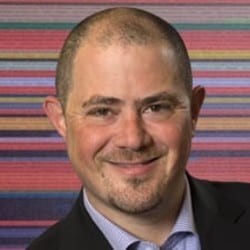 To achieve this, Miller revealed that Demandbase is now using the Engagio platform as its foundation. He believes it was the sensible decision as Engagio had the most screens and functionality where Demandbase was more of a headless solution. It was the lack of overlaps and this potential for a straightforward integration that Miller saw as a huge opportunity for the merger. Miller commented: "Part of the reason I'm so excited for the merger in the first place is because it was clear how well these things would come together and how nicely we would be able to take the DemandBase technology and bring it into the Engagio platform."
Since June, the combined company has worked hard towards this result. Miller confirmed there was little new functionality in the way for joint customers. However, he commented, "sometimes when you get one plus one, you get three."
What is Demandbase One?
Demandbase One enables companies to:
Find: Find and prioritize target accounts using predictive analytics
Engage: Orchestrate personalised engagements with targets across multiple channels
Close: Facilitates the closure of more business through personalised, actionable sales insights
Build: Create a single pane of glass consisting of every component of every account.
The Demandbase One product suite consists of five components:
Demandbase ABM Platform collates data from multiple sources such as CRM, leveraging AI/ML to deliver a consolidated view of an account with insights on the success and failure of current marketing initiatives.
Advertising is powered by a B2B DSP (Demand Side Platform) which delivers personalized Ads to reach target accounts.
Personalization enables the creation of personalized journeys for target companies
Orchestration enables companies to deliver meaningful interactions using multiple channels, across different departments and supports complex segmentations.
Attribution enables marketers to use multi-touch attribution to measure marketing ROI and thereby improve decision making.
Gabe Rogol, Chief Executive Officer, Demandbase. "The B2B world is changing more quickly than ever. Digital transformation has accelerated, buyer journeys are more complex, and the decision-makers in purchases are more difficult to reach. But B2B technology hasn't kept up. Demandbase One represents a giant leap forward for Marketing and Sales teams and their ability to effectively manage the modern customer journey and scale for significant growth. We have built a platform that will truly transform the way B2B organizations do business today and in the future."
On the roadmap
Where Engagio has a close relationship with Salesforce, Enterprise Times asked Miller whether there are now other integrations. He replied: "Traditionally, Engagio could not work with a company that did not use Salesforce. One of the things that we've done as part of the integrated platform is to allow more flexible implementation options for our customers, especially our enterprise customers." 
Demandbase One connects bi-directionally to Salesforce and marketing automation solutions. It can also draw data from Exchange or Gmail servers. The new hybrid mode enables organisations to integrate with any combination of these. Miller continued: "To answer your question specifically for the people who don't have Salesforce CRM, we're able to work with that indirectly by importing data as opposed to bi-directional."
More integrations are on the roadmap according to Miller. He specifically mentioned MS Dynamics. While Enterprise Times mentioned Oracle and SAP, Miller did not reveal whether they were considering integrations to those platforms.
What else is on the roadmap? Miller explained that the next step is combining inbound marketing with cold calling, what he describes as spearfishing. He added: "You're going to see us lean into is the merging of these two concepts, where our algorithms and our technology can identify the accounts and the people that are both, good fits that are interesting and profitable for your business but are also virtually raising their hands by showing intent for what you sell and by researching your competitors and looking out on the open web for possible solutions.
"Then we are able to pinpoint for the marketing team, the sales team, where exactly that account is in its journey. Then help them take the appropriate action, whether it's advertising to create awareness or sales reaching out to the right person. "
Why now?
Enterprise Times asked about the importance of the new solution post-pandemic. He answered: "The pandemic has jumpstarted companies move to digital. I've seen different estimates of from two to six years. The number one line item on a marketers budget has historically been events and trade shows, and that's just all gone. Marketers need to find new ways to create the same amount of pipeline or more if they want to grow, but without one of the biggest tools in their tool chest. They're doing that by double-clicking and leaning into the digital transformation.
"The Demandbase platform is a digitally native solution; it uses all these online digital signals to identify which accounts and which people are the most interesting to talk to. Then it lets you engage with them digitally, through advertising, as well as other online channels. I would say less post-pandemic, and more the pandemic drove the move to digital, and that's driving the need for solutions like Demandbase."
How will you get it?
Demandbase One is already in use by seven beta customers, and new customers will use the new solution. Miller expects to migrate existing customer over the next six month. On pricing, Miller noted: "Pricing is very comparable to how Engagio and Demandbase were both priced before. So our customers are basically getting a lot more functionality at the same prices they were paying before."
One beta customer is Fuze. Emily Ketchum, Director of Global Marketing Operations, Fuze commented: "There are many questions you can ask to understand what a customer or prospect is interested in based on their behavior. What are they doing on the web? How are they responding to marketing programs? Are they engaging with marketing automation tools? Are they in our nurture streams?
"Demandbase brings all of this information together in one place, making it seamless to consume that data and understand who's engaged and what they're interested in. I haven't seen any other platform that lets you do that."
Enterprise Times: What does this mean
This launch is significant. It will enable companies to simplify their Martech stack by moving to Demandbase One. It provides much of the ABM functionality they require. As integrations to Dynamics and potentially other CRMs arrive, Demandbase could also accelerate its growth rapidly. While Demandbase acquired Engagio, this was more a merger with the new solution built on the Engagio platform. The development teams have worked hard to deliver a combined solution that could become the clear market leader.
Miller has long argued that the Martech market is due for consolidation; however, he does not think it will happen quickly. Why? Miller explained: "The issue is there's still so much venture money out there. Most companies will, be thinking that they should get acquired for more than they're actually going to get acquired for." While Demandbase One is not the trigger for consolidation, it is almost certainly a catalyst for it to happen.
While there was no new functionality on the platform Demandbase also announced a partnership with the data connectivity platform LiveRamp. The LiveRamp solution will help to support the account-based strategies of enterprise customers.