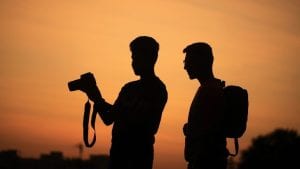 Kodella has completed the installation of NetSuite at Peak Design. The solution now helps to power the business to even greater success. Peak Design is a new breed of startup. Powered by Kickstarter, it has become a leading design company for photography carrying cases and accessories.
Founded by Peter Dering after a trip around the world it was inspired by the frustration of carrying camera equipment. The company has enjoyed enormous success and growth for over ten years. Its first Kickstarter campaign was in 2011 and raised $360,698, its latest for a Travel Tripod raised over $12 million. In total it has raised more than $32 million across nine campaigns.
The company now has 59 full-time employees and 15 contractors. It has designed and sold more than a hundred products from a store in Los Angeles. To support this, its supply chain includes more than 300 manufacturers as well as a partner factory. This rapid growth brought challenges.
It ran its business on QuickBooks, Stitch Labs and Shipwire. However, the integration between the two was not seamless across every component, and they would not scale for a company looking to expand internationally. It also had difficulty managing inventory and had manual processes to fill the gaps. Mark Wang, Chief Technology Officer of Peak Design commented: "When you have so many different systems doing different things, it makes it hard as you scale, the potential data alignment gets messed up."
The project had three main objectives:
Remove data fragmentation between financial and order data
Have the ability to customize routing logic
Improve the ability to serve B2B customers better.
The choices
Peak Design reviewed the market and narrowed the selection down to a final two, NetSuite and SAP. It chose NetSuite for its customizability and flexibility on top of a robust cloud platform. The selection of partner also made a difference with the selection of Kodella proving the right choice. Kodella has implemented NetSuite more than a hundred times and has a significant development experience as well.
Wang added: "We needed a single platform to manage and scale our business as we saw a rapid increase in demand. Kodella advised that we implement NetSuite, which simultaneously eliminated our jumbled systems and optimized business processes. The team at Kodella was highly knowledgeable and very communicative during the entire implementation project. Without their guidance and support, we would not have been able to hit our timeline and ultimately meet our goals."
The results
Using NetSuite,  Peak Design achieved its objectives and is now able to view reports on the company data and finances that would have been virtually impossible previously. NetSuite has added a layer of flexibility that its operations could not cope with previously. This includes the ability to adjust shipping speeds, split orders, and handle routing logic to get the fastest delivery time while keeping the customer up-to-date on the slightest change. This enables Peak Design to meet customer expectations.
Wang noted: "We're all accustomed to Amazon Prime where you can click a button and have it next-day delivered to your door. And it's really hard for a company like us to compete with Amazon. We do what we can to streamline that experience by having inventory, knowing if something is back-ordered, or having a centralized inventory.
"Now the operations team no longer has to go to three different systems to check inventory; instead, they can use just one system. And within that one system, they're able to adjust shipping, shipping speeds, and all sorts of stuff in one area. And when they're adjusting it also corresponds with our financial data, so it streamlines processes internally and externally as well."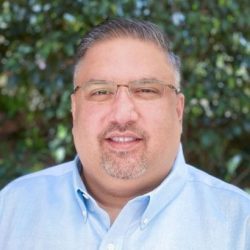 The NetSuite solution has also delivered visibility across the business that was not possible before. It gives the leaders a view of how the company is performing in real-time. This ensures that if actions are needed, they take them in a timely fashion.
Eric Bibi, Group CEO, Kodella commented: "While the world of retail may be facing extreme challenges, Peak Design is amply prepared with NetSuite to help manage day-to-day operations while also optimizing overall processes. We are dedicated to helping our customers and providing the expertise they need to be successful."
Enterprise Times: What does this mean
Another NetSuite implementation story. This time delivered by a channel partner rather than by NetSuite itself. Last week Aphex BioCleanse revealed that it had implemented NetSuite.
The approval process within Oracle NetSuite around customer stories is often slow. This initiative shown by Kodella will help the leading ERP vendor as it demonstrates that customers are happy to talk about its solutions. That this was also a competitive win against SAP, it will also welcome. Kodella will also hope that it can use this story to attract other startups boosted by Kickstarter funding. It is an interesting angle.
What is missing from the story is whether Peak Design or Kodella have created an integration between Kickstarter and NetSuite. They may have used CloudPipes or another IaaS platform. If Kodella can build a complete solution though, there is a small but interesting niche for such a solution.