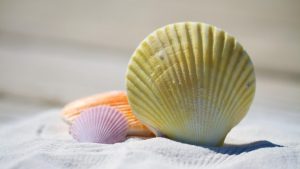 NetSuite unveiled NetSuite 2022 R2, adding smart inventory counting and new features for the Analytics Warehouse. Xero announced Xero Go as Xerocon London. The new solution targets sole traders as Xero aims to fill a gap that was growing for its solution. Sage deepened its partnership with Microsoft and also announced Sage Active, but was unable to provide any details about it.
Enterprise Times quizzed Warren Linscott about Deltek's recent acquisition of TIP Technologies. Michael Douroux of Workday shared a tip about international postings.
Acquisitions
Access ERP, a division of The Access Group, has acquired ProspectSoft Ltd. ProspectSoft Ltd provides organisations operating stock management with an effective CRM solution. It is geared toward working within the B2B product supply chain.
SAP announced that it has acquired Askdata, a startup focused on search-driven analytics. Askdata's IP will become part of the SAP Business Technology Platform. it will contribute to a next-generation lightweight analytics experience for SAP Analytics Cloud solution customers and to line-of-business applications. Neither party disclosed terms.
SoftOne Technologies has acquired Impact to form the largest EINVOICING, supply chain and B2B solutions provider in Greece. Terms were not disclosed.
Appointments
CAI Software has appointed Matt Geffken as Chief Product Officer, effective immediately. Geffken will report directly to Brian Rigney, Chief Executive Offer for CAI Software.
Visma has appointed Patrick T. Rasmussen as Managing Director of Visma Creditro, he is already MD of Visma Rating
Business
Acumatica has launched a new service, Acumatica Project Management as a Service. It is designed to help partners achieve ERP implementation success. The service pairs Acumatica project managers' wealth of knowledge with our partners' expertise for an unbeatable combination.
Aptean announced the expansion of its partner network in the Swiss market with IT service provider TechVolution GmbH, which specializes in medical technology.
JMT Technologies has joined the Cetec ERP partner program.
simPRO announced the debut of its new 'Do the Right Thing' benefits program for employees in the United States, Australia, New Zealand and the United Kingdom. The program's headlining benefit is an inflationary pay increase of up to 10% for every employee that earns less than $120,000 AUD ($80,000 USD) per year. It is also implementing Flex4, a four-day, 32-hour work week with no change in pay for full-time employees.
Workday announced that the number of Workday Extend customers has doubled in the past year as more organizations look to leverage the Workday platform to quickly innovate and adapt to an ever-changing landscape. Workday partners and customers have built more than 500 Workday Extend apps and extensions to address unique business needs.
Customer
Avary Holding (Shenzhen) Co, LTD, a top global printed circuit board supplier, has chosen Blue Yonder's supply planning solution, part of Luminate® Planning to transform its supply chain planning processes.
Brandili, a Brazilian textile company founded more than 55 years ago, is implementing Infor CloudSuite Industrial Enterprise to transform its business digitally.
Honey Brothers, the UK's leading supplier for tree care and forestry equipment, has deployed Dynamics 365 with K3 Pebblestone with the help of partner Xpedition.
Pandle revealed how Peak Lines, a small rock climbing experience company, is leveraging the Pandle solution to manage its finances.
Ramco Systems will deploy its Global Payroll & HR Solution at Kudu Company for Food and Catering, a leading restaurant chain in the Kingdom of Saudi Arabia.
Manukau Institute of Technology Limited (MIT) has switched to Rimini Street to support its Oracle applications.
Eichleay, Inc, a 5th-generation family-owned engineering and design firm, has switched from a legacy platform it had used for over 20 years to Unanet's ERP and CRM solutions.
Lehigh Valley Health Network (LVHN) has selected Workday Financial Management, Workday Human Capital Management (HCM), Workday Strategic Sourcing, Workday Supply Chain Management (SCM), and Workday Prism Analytics to help support its transformation into a digital health network.
Events
Registration is now open for the 2022 R2 Acumatica virtual launch on September 22, 2022, at 10 AM PST, 1800 BST.
Financial Reports
SAP announced its financial results for the second quarter and half-year ended June 30, 2022. Cloud revenue is up 34% and up 24% at constant currencies to become the largest revenue stream.
Christian Klein, CEO, SAP commented: "As our Q2 results demonstrate, SAP's portfolio is more relevant than ever. Our transition to the cloud is ahead of schedule, and we have exceeded topline expectations, with cloud revenue becoming SAP's largest revenue stream. Our pipeline is strong, and we are winning market share underpinned by the very strong 100% growth of S/4HANA current cloud backlog."
Product
Cetec unveiled version 4.06 of its ERP solution. The update includes UI improvements and enhancements to packing slip reprint functionality.
Microsoft announced the Microsoft Digital Contact Center Platform, an open, extensible, and collaborative contact centre solution designed to deliver seamless customer journeys.
Procore has launched Procore Workforce Management. It features two key products: Field Productivity and Workforce Planning (formerly LaborChart).