Challenging market conditions, a requirement for more digitisation and the need for new revenue streams has seen many manufacturers turning to their own commerce platforms. Marketplace expert and Spryker co-CEO Alex Graf explains how manufacturers should approach commerce.
Manufacturing digital transformation
Like all industries, the last few years have illustrated how many manufacturers need to accelerate their digital transformation journeys. When the pandemic first hit, it became clear that some manufacturers still relied on analogue systems and processes. At the same time, consumer behaviours were becoming increasingly digital. People have come to expect this in their work environments too.
Most manufacturers understand the need to change and embrace more digital commerce techniques than previously. Meeting the modern demands of B2B customers is tough, though. They want self-service capabilities and accurate and up-to-date information on inventory, products, order history and more. Furthermore, they expect to do this whenever and wherever they want and on their chosen platform.
Manufacturing commerce isn't merely buying and selling online. It means more meaningful engagement with customers, a wider eco-system for the business and can even drive broader digital transformation across the organisation.
But B2B commerce platforms are infinitely more complex than B2C. Any manufacturer looking for a more digital commerce platform must consider the following critical requirements in B2B commerce.
Made-to-order is standard
A retail transaction is straightforward. A customer buys the product, and an exact version of it arrives with them shortly afterwards. Manufacturing is rarely that simple. Sales often take place on a made-to-order basis. Sometimes this can mean a manufacturer will only start making the product when an order has been made, often with strong specifications. At others, it can mean at least a significant element of customisation to the order.
Furthermore, different countries use different measurement models. The imperial system is still prevalent in the US. Whereas in Europe and other parts of the world, it's the metric system. Any European manufacturer selling to customers in the US (and vice versa) must be mindful of this.  Those customers must be able to order in the system that suits them best. Ultimately customers want the product to be configurable.
Utilise headless commerce and multiple ordering interfaces
A manufacturer's customers will likely order from many places across the business. An order could come automatically from a company's ERP system. It might come from HQ or a specific location elsewhere in the organisation. An order could be made directly from procurement or another department.
Any marketplace must be able to facilitate orders from multiple different interfaces, and it must meet each customer's preferences. The answer lies in Headless Commerce architecture, which separates the front-end and back-end of a commerce application.
Headless Commerce relies on the use of an application programming interface (API) to connect multiple platforms on the front-end. It's easier for developers to then create personalised experiences without having to make alterations to the back-end system. This allows customers to purchase products on their platform of choice. It even helps businesses approve orders using smart devices such as wearables or voice assistants.
Request to quote and non-standard pricing
Pricing is another issue in manufacturing commerce that does not arise in traditional retail models. When a consumer buys something online, the price is the price. There is no negotiation, no discount for bulk buying, and no bespoke pricing.
In manufacturing commerce, a customer will ask for a company's best quote based on a range of variables – quantity, quality, location, previous order frequency and much more. This is known as a request to quote and is very common in manufacturing, where non-standard pricing is commonplace. It's a highly sophisticated feature that does not come up in a retail or a B2C marketplace but is essential in manufacturing.
A complex supply chain requires interconnected systems
Some manufacturers build products almost exclusively using one or two core materials they already hold. But other products are much more complex. A manufacturer can't always deliver a finished product without bringing in other products or materials from other manufacturers.
This supply chain complexity requires even more sophistication in the manufacturer's commerce marketplace. One substantial order can trigger a significant supply chain requirement, so it's essential for the manufacturer's different systems – ERP, procurement, transaction, marketing – to be interconnected so supply can keep up with demand.
Change management is a must-have
Switching to a more direct and digital mode of commerce will undoubtedly be a significant shift for some manufacturers. This is where change management programmes play a pivotal role in helping address any concerns. Most manufacturers have traditionally been very sales-driven and may struggle to get their sales teams to accept that there might be components in a deal they don't control and may not earn a commission.
Manufacturers are very aware of the need to change and that embracing commerce brings many benefits to their organisation. But B2B commerce is sophisticated with many requirements, but if a manufacturer can manage the complexity, commerce success will follow.
---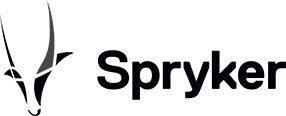 Spryker Systems GmbH is a privately held technology company headquartered in Berlin, Germany and New York, USA. Founded in 2014, Spryker enables companies to build sophisticated transactional business models in unified commerce including B2B, B2C, and Enterprise Marketplaces. Spryker is the most modern, fully composable platform-as-a-service (PaaS) solution with headless & API-based architecture that is cloud and enterprise-ready. Spryker customers extend their sales reach and grow revenue with a system that allows them to increase operational efficiency, lower the total cost of ownership, expand to new markets and business models faster than ever before: Spryker solutions have empowered 150+ companies to manage transactions in more than 200 countries worldwide and is trusted by brands such as Aldi, Siemens, Hilti, and Ricoh. Recently, Gartner® recognized Spryker as a Visionary in the 2021 Magic Quadrant™. Find out more at https://spryker.com