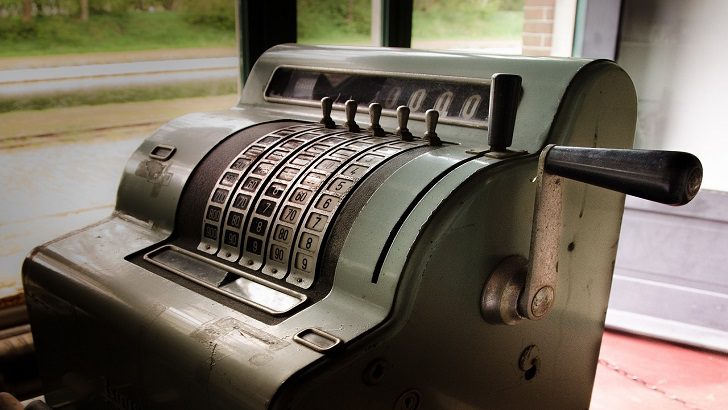 Retail and eCommerce highlights this week include: A partnership will see Fluent Commerce's Headless OMS and Mercaux's composable in-Store Platform combine to turn fulfilment into an experience. Pay-per-click management agency PPC.co adds new service for recovering suspended Google Ads accounts. Cahoot's native integration with SellerCloud makes managing fulfilment for multiple marketplaces easier. AXES.ai and Flexia Payments formed a strategic alliance to unite open and closed payments into one seamless, frictionless customer experience.
Mercaux and Fluent Commerce partnership to deliver frictionless omnichannel fulfilment
Mercaux, the universal Basket & Checkout Platform, has formed a partnership with Fluent Commerce, a provider of order management solution. The partnership is set to open up big opportunities for retailers looking to leverage their stock. This can be both online and in-store, to provide customers with easy access to the endless aisle, company-wide inventory and flexible fulfilment options for a frictionless omnichannel shopping experience.
Fluent Order Management architecture provides retailers with the tools to connect their technology systems, sync inventory in near real-time, and update fulfilment logic. Fluent Order Management, Mercaux will be able to surface near real-time omnichannel inventory. The solution offers flexible fulfilment options to store associates and customers in-store using assisted selling and self-service digital experience solutions.
As fellow members of the MACH Alliance, both companies seek to provide solutions that champion flexibility, speed and agility. Mercaux and Fluent Commerce composable architectures ensure that it is quick and easy for retailers to switch on these enhanced functionalities within Mercaux's In-Store Solutions. The partnership will bring much-needed fluidity to customer's multi-touch omnichannel journeys through the creation and transaction of mixed baskets.
PPC.co adds new Google Ads account suspension recovery service
PPC.co, a premier PPC management service company, has released a new service for customers who may have been negatively impacted by a suspended Google Ads account. This service represents a new addition to the company's burgeoning paid search management business.
The PPC firm's Google Ads account recovery service includes a full Google Ads account and PPC audit, wherein the PPC.co team reviews all activity, settings and other potential pitfalls that may have been the source of a suspension or terms of service violation.
Next, the company works with each PPC client to clean up issues relative to the account suspension, preparing each client's account for further review and submission directly to the Google Ads account team.
Once the issues have been resolved, the team at PPC.co works directly with Google to resubmit the suspended account for review and reinstatement.
Sellercloud Partners with Cahoot to support Amazon-like Fulfilment for multi-channel m merchants
Cahoot has formed a partnership and integration with Sellercloud so that users of the two solutions can enjoy information sharing and complete data visibility across both platforms. Sellercloud and Cahoot together make multichannel selling easier for merchants by helping brands and retailers improve conversion by enabling Amazon-like free and fast delivery for shoppers across all channels. With the new native integration, sellers will enjoy powerful listing, products, order and inventory management from Sellercloud along with fast, efficient fulfilment and logistics from Cahoot.
Cahoot offers fulfilment services to online sellers who want to turn their operations from a cost centre to a profitable growth lever. With its large and rapidly growing network of facilities nationwide, Cahoot is a preferred choice of sellers on marketplaces such as Amazon, Walmart, and eBay and eCommerce platforms such as Shopify, Magento, and BigCommerce. Cahoot transforms eCommerce order fulfilment from a headache into a fast, reliable, and affordable growth lever. Merchants win more customers with fast shipping, all while paying less for fulfilment thanks to Cahoot's patented business model and innovative technology.
Sellers that enjoy success on one channel often find themselves challenged to replicate that success on new ones due to the exponential increase in business complexity. Solutions like Cahoot and Sellercloud are designed to keep the back-office simple so merchants can easily expand and grow on new sales channels.
For most sellers, adding channels increases managerial complexity and puts additional strain on operations. Unlike other fulfilment providers, Cahoot is built specifically to enable sellers to scale fearlessly across channels as diverse as Seller Fulfilled Prime and B2B retail replenishment. No other 3PL can handle such a wide variety or volume of use cases.
AXES & Flexia announce cashless strategic alliance
AXES.ai and Flexia Payments formed a strategic alliance to unite open and closed payments into one seamless, frictionless customer experience. This partnership enables AXES to integrate and deliver all of Flexia's Fintech capabilities, including linked open loop cashless customer accounts. In addition to Know Your Client (KYC) and Anti-Money Laundering (AML) screening, which will be coupled with AXES' real-time customer dashboards and alerts to the entire AXES Cloud, comprised of Closed loop Cashless Platform, Loyalty and Engagement platform, Business Intelligence Platform and the DooH Media Platform.
"The AXES Cloud is quite unique in that it offers the functionality of all casino systems combined into one environment," stated Craig Libson, CEO of Flexia. "AXES has been doing cashless in casinos for ten years and has integrated loyalty, engagement, rewards, promotions and realtime notifications and alerts from their business intelligence engine. Like Flexia, AXES was built with a next-gen view of what the industry needs and the ability to seamlessly interact with complimentary platforms. This brings the Flexia cashless solution to a whole new level of casino touch points, as we can actively engage and educate throughout the customer journey to ensure the migration to cashless is a success. We are very excited to be demonstrating the functional solution in our booth at G2E."