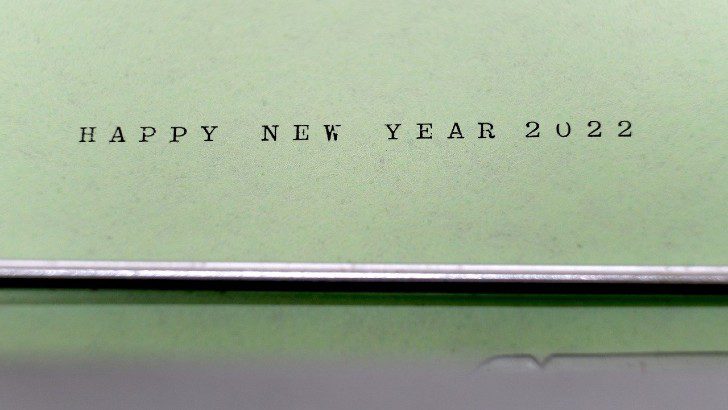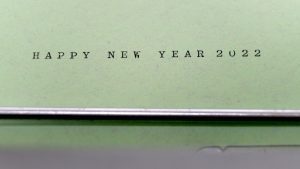 Happy New Year! The week started slowly as people returned to work. A few announcements emerged, though, during the week. Smartsheet published a Total Economic Impact report by Forrester that has insights or anyone considering a work management solution.
Other announcements include Qlik considering an IPO and Infor selling its Library business to Axiell. Product announcements included the FinancialForce winter 22 release and an update by ActiveCampaign.
There were several senior appointments for the beginning of the year. Himanshu Palsule has joined Cornerstone as CEO (see below) and Patrick McCarthy has been appointed Chief Revenue Officer at Precisely.
Enterprise Times also published an interview with Martin Buhr, founder and CEO of Tyk. He delivered insights into the future of API Management platforms.
Pick of the week
Cornerstone has appointed Himanshu Palsule CEO and a member of the Board of Directors, effective immediately. Former CEO Phil Saunders will join Cornerstone Founder Adam Miller as senior advisors to the Company.
This is a good move by Palsule, and it is his first CEO role. He was being groomed for a position at Epicor, but clearly, others took note of his rise.
Behdad Eghbali, Co-Founder and Managing Partner, and Prashant Mehrotra, Partner, at Clearlake. "We are excited to welcome Himanshu to the Cornerstone executive team. Himanshu is an experienced software industry leader who brings leadership at scale to the Company, including most recently at Epicor Software where he was responsible for driving growth through product innovation and customer success while simultaneously executing on a buy-and-build strategy.
"Himanshu's perspective, combined with his operating experience, aligns well with Clearlake's investment thesis in Cornerstone and makes him a coveted choice to lead the company in its next stage of growth. At the same time, we would like to thank Phil for his leadership and commitment to Cornerstone over the last two years."
Palsule noted: "I am honoured to lead Cornerstone through its next phase of growth, and to have the opportunity to succeed Phil and Adam and build on the Company's strong 20-year legacy. Never before has our purpose been more critical to the world around us.
"Together with the team and my colleagues, I will help Cornerstone to continue to advance human capital management ("HCM") technology, AI, data and content innovations and expand the capabilities of our business that will allow our customers to create extraordinary organizations that learn, grow and thrive, together. I am confident in Cornerstone's future and look forward to further accelerating the value we bring to all of our stakeholders."
Acquisitions and Funding
The Access Group has acquired Vincere, a global provider of innovative technology, to over 20,000 recruitment consultants worldwide. Vincere's recruitment operating system is the latest addition to Access Recruitment.
Alteryx has entered into a definitive agreement to acquire Trifacta. This award-winning cloud company leverages scalable data management and machine learning to make data analytics faster and more intuitive.
Blueconic received a strategic investment from Vista Equity Partners ("Vista"), the leading global investment.
Esker has reached an agreement with the shareholders of Market Dojo Limited, a UK-based eProcurement software company. Esker will acquire 50.1% of the shares and voting rights in the company effective Q1 2022. It will acquire the remainder of Market Dojo shares after four years.
Tier1 Financial Solutions has received new equity financing from a group of investors. The funding round was led by Wavecrest Growth Partners ("Wavecrest") and MassMutual ventures.
Visma has acquired EnviDan Selvkost, a leading provider of a cost recovery solution for Norwegian municipalities.
Appointments
CIPHR has appointed the former UK MD of Adare International, Tracy Ellison, as Chief Customer Officer. It has also promoted Claire Williams to Chief People Officer. Both women will also sit on the board.
The move by Palsule (see above) means that Epicor, where he was President, has also made changes. In November, Vaibhav Vohra joined the ERP company as Chief Product Officer, though he did not appear on the leadership webpage as of writing.
Kissflow, the no-code workflow & low-code application development platforms vendor, has appointed Dinesh Varadharajan as Chief Product Officer (CPO).
Business
Newgen Software announced that the Indian patent office has granted a patent (No. 386151) for its invention entitled "Centralized Controlled Printing and Administration."
OneStream published a business update citing $200 million ARR at the end of 2021, a 75% year over year growth. The customer base increased by 38%, and bookings grew 200% during the year.
Priority signed a technology agreement with Mesh Payments, a leading provider of advanced, integrated, corporate payments solutions.
Customer
Seven Feathers Casino Resort has selected Infor Hospitality Management Solution (HMS) for its property management system (PMS) and Infor Sales & Catering, a fully integrated, event-management software solution in the cloud.
City of Detroit (Michigan) 911 communications centre will be deploying NICE Inform Elite to digitally transform processes around tracking performance metrics, performing quality assurance reviews, and reconstructing incidents.
La Mutuelle Générale, the expert in health insurance and personal protection, has chosen Qlik to support the evolution of its management processes.
The top auto racing organization in the United States, NASCAR will leverage Qualtrics to bring the world of racing closer to its fans. Armed with real-time feedback, NASCAR will make smart decisions and create more personalized experiences for fans.
Cialfo, a global platform that connects high school students with universities, has signed a deal with Sisense. SiSense analytics will help optimise the college search, application and admissions process for secondary students.
OneZero Solutions, a cybersecurity powerhouse, has selected Unanet ERP GovCon. The solution will help it better integrate its project management system and support government agencies' in-depth, detailed reporting.
Product
GoodData has a new app on Freshworks Marketplace to provide a powerful and scalable solution designed to accelerate the use and application of analytics for Freshworks customers.
Ivanti launched Ivanti Neurons™ for Industrial Internet of Things (IIoT) to help organizations further automate and optimize supply chain operations. With Ivanti Neurons for IIoT, organizations can rapidly build scalable applications which integrate into existing processes, driving operational efficiency.
Nintex Promapp, the process mapping software that makes it easy for people to document and improve their organisation's business processes with visual tools that seamlessly integrate with workflow automation, is available to customers in the United Arab Emirates through a Microsoft Azure data centre.
Research
Fenergo has published its annual findings on global financial institution enforcement actions. It shows that the value of penalties has reduced by half (49%) in 2021. The total value of fines totalled $5.4 billion, down from $10.6 billion in 2020. The largest was $2.03 billion issued to a major Swiss bank by the French Court for historic tax fraud.
The year also saw a rise in fines levied at non-banking financial institutions. For example, BitMEX and Bitpay were fined a combined amount of $100,507,375 for failing to comply with money laundering obligations.
Rachel Woolley, global director of financial crime at Fenergo, said: "The decrease in fines in 2021 is largely attributed to a reduction in the number of multi-billion-dollar fines compared to previous years. The pandemic has also impacted regulatory investigations; regulators weren't able to initiate as many on-premise investigations in the last two years which has likely had a knock-on effect on enforcement actions.
"With criminals using more sophisticated methods for hiding illicit gains such as cryptocurrencies and other virtual assets, the clock is ticking for financial institutions to adopt technology that provides a holistic view of customers and the risk they potentially present, as well as identifying activity and behaviours that could indicate criminal activity. Until they do, we will continue to see damaging enforcement actions being handed out by regulators."