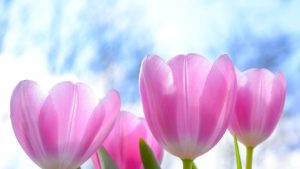 ActiveCampaign has added four new Growth Accelerator Apps to its customer experience automation (CXA) platform. The apps provide additional features integrated into the CXA platform that helps customers accelerate growth.
Jason VandeBoom, founder and CEO of ActiveCampaign, commented: "We are hyper focused on accelerating the growth of businesses through customer experiences. That's why we offer services like free migration and 1:1 strategy meetings with our customers, and also best-in-class apps like Growth Accelerator Apps.
"We're already seeing customers succeed with the integrations from this program, and I'm confident that more customers will benefit from these new apps as we kick off 2022."
The four new apps
The four new apps enable ActiveCampaign users to leverage the complementary functionality of four other vendor solutions:
Taylor Klein, Partnerships Manager at Delighted, commented: "Partnering with ActiveCampaign just makes sense for our customers. Between their industry-leading customer experience automation capabilities and our best-of-breed customer feedback platform, our mutual customers are having more effective conversations with their customers, which then yields longer-term relationships and, ultimately, more revenue. This is a direct result of our participation in ActiveCampaign's Growth Accelerator Apps Program."  
Enterprise Times: What does this mean
The addition of four new Apps from some significant vendors is no surprise. After launching Growth Accelerator Apps, it now has integrations to more than 870 apps on its marketplace to assist its 150,000 customers to grow. As more vendors join the new program and create automated and native integrations, customers will benefit. They can leverage an extended hybrid platform within their business.
David Pritchard, Manager at BlossomCo, an ActiveCampaign customer commented, "Heading into 2022 with the ongoing global challenges, we're prepared to best serve our customers, and ActiveCampaign is a significant part of that. With its integration with our store platform, marketing and resources for better customer engagement, we feel in control of as much as we can be to ensure this year will be successful for our business."