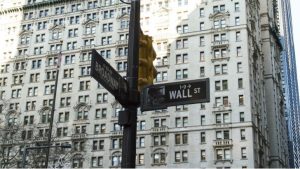 Qlik has confidentially filed for an Initial Public Offering. The filing will presumably see Thoma Bravo sell most, if not all, its stake in the company. It invested around $3 billion in Qlik, taking it private in 2016. It was previously listed on NASDAQ under the symbol QLIK, which is still available.
The details of the draft registration statement are not available. Qlik has yet to announce how many shares it will release and the price. Thoma Bravo previously bought the shares for $30.50.
Qlik is one of the leading analytics vendors and offers its Active Intelligence Platform as a solution for organisations looking for open-ended, curiosity-driven exploration to deliver insights and is usable by anyone, not just data scientists.
In 2016 the company claimed to have 40,000 customers. On its website today, it now says it has 38,000 active customers. While the number seems reduced, the word active is worth noting. The company has also grown substantially, with 56 offices worldwide and on every major continent.
The company has spent 11 years in the leaders quarter of the Gartner Quadrant for Analytics and Business Intelligence. Michael Capone, CEO Qlik continues to drive the company forward. Earlier this year it reinvigorated its partner engagements. In recent months adding or extending relationships with UiPath, AWS, and Google.
Enterprise Times: What does this mean?
It will be interesting to see how far Qlik has come. It reportedly had earnings of $750 million in 2017. When purchased, it had dropped in value by around half. Has Thoma Bravo doubled its investment, or even more?
The question is whether it will ever get to launch the IPO. Would another software vendor want to take the remaining independent market leader under its wing? It would be a big investment and with Oracle acquiring Cerner, it might not be ready to make such a repeat investment. Microsoft already has Power BI, and Salesforce bought Tableau. Would SAP consider purchasing the company? Would it improve on SAP Analytics Cloud? Some might agree.
Two outsiders could be Infor, but with Birst already embedded, it seems unlikely. Would EQT stump up the cash for Qlik to provide an analytics solution for IFS and Acumatica? It also seems unlikely. However, Qlik and IFS were founded in Sweden so some synergies may remain.
With the exit of Thoma Bravo, does this also signal the beginning of the end for investment into analytics vendors. Not necessarily. In 2021, TigerGraph raised $105 million, and Lucata raised $11.9 million. This story is not yet finished.